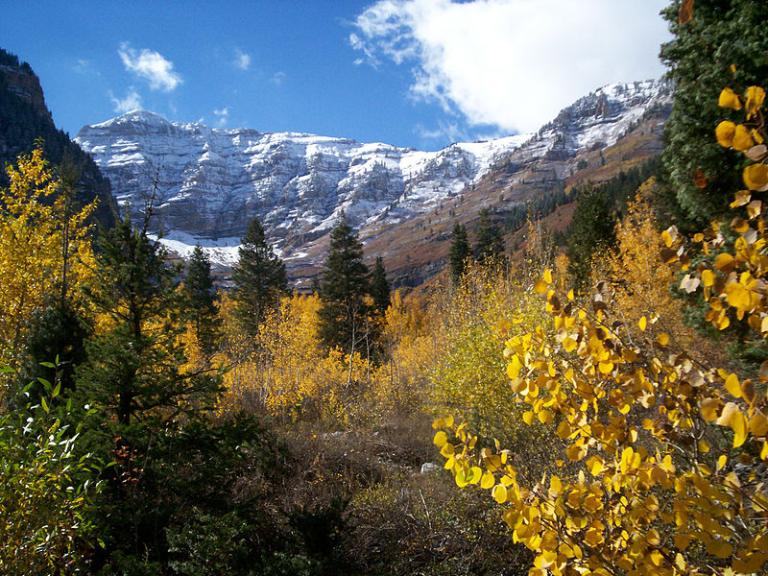 What follows is the letter that I sent out, toward the end of this past July, to many of the donors and volunteers who make the work of the Interpreter Foundation possible:
Dear friends,
The past year has been a very successful one for the Interpreter Foundation.
And since, owing to the coronavirus pandemic, we won't have the opportunity to report on our progress at an annual dinner in August, I would like to do so now, by letter. I also want to express our profound appreciation to you for your continued, loyal support–especially during the rather difficult and very odd times that we've all been experiencing since March.
We continue our remarkable streak, which began in early August 2012, of publishing—free and online—at least one scholarly article each week in Interpreter: A Journal of Latter-day Saint Faith and Scholarship. By 8 August 2020, the date on which we would have held our annual birthday party in the absence of COVID-19, we will have published at least one article—and sometimes more than one—for 421 consecutive weeks.
The Journal's record of success would not be possible without the help of many scholars, donors, and volunteers who contribute their means, time, and talents to the cause of defending and commending the Restoration and the Church of Jesus Christ of Latter-day Saints. We sincerely thank you all.
But the Interpreter Foundation's efforts are scarcely limited to its flagship journal.
The weekly Interpreter Radio Show, for instance, continues to provide roundtable discussions of scriptural passages relevant to the Gospel Doctrine curriculum of the Church (https://interpreterfoundation.org/category/podcasts/interpreter-radio/). We are planning public events, including a conference on the Book of Moses that is currently scheduled for September (https://interpreterfoundation.org/conferences/2020-book-of-moses-conference/program-abstracts/). Several books are currently in the works. And we continue to be involved in Royal Skousen's landmark Book of Mormon critical text project, which issued its latest massive publication just days ago (https://interpreterfoundation.org/publication-of-part-6-of-volume-3-of-the-critical-text-of-the-book-of-mormon/).
In late 2017, we entered into a partnership with experienced and accomplished Latter-day Saint filmmakers (https://redbrickfilmworks.com/) to produce a feature-length movie and related materials on the Witnesses of the Book of Mormon. (See the project's website here: https://witnessesfilm.com/).
With the help of past devoted supporters and new donors, most of the filming was funded and completed by October of 2019, with some relatively limited supplemental filming undertaken again in June 2020. We are now in the editing, marketing, and distribution phases. Six months ago, we targeted a theatrical release date of 7 October 2020. (Of course, the everchanging COVID-19 situation could change those plans.)
Brandon Purdie of Purdie Distribution has contracted with the Interpreter Foundation for the marketing and distribution of the dramatic film's theatrical release in the United States. Among many other accomplishments, Brandon has distributed Meet the Mormons, The Saratov Approach, Saints and Soldiers, Saturday's Warrior, and The Stray.
In addition, we are currently exploring other venues for showing the theatrical film. Moreover, using footage from that movie as well as additional interviews with noted scholars, we are also producing a documentary intended to appear some months after the theatrical release. It is intended for cable and broadcast distribution and other outlets. And, in addition to the theatrical release and documentary, content of varying length is being created for broadcast, social media, classroom, and web and streaming distribution and for sharing throughout the world to reach the widest possible audience.
Since we last met, we have welcomed Jeffrey Dean Lindsay as a new Interpreter Foundation vice president and—along with me, Steve Densley (executive vice president), Allen Wyatt (vice president of operations), Jeff Bradshaw, and Noel Reynolds—as a member of its board of trustees. Like me, Jeff served a mission in the German-speaking Switzerland Zurich Mission. Unlike me, he holds a Ph.D. in chemical engineering from BYU and is a US patent agent. Having recently returned to the United States after almost nine years in Shanghai, China, he is currently head of R&D and IP for a US consumer product startup, Lume Deodorant. Jeff and his wife, Kendra, are the parents of four boys and have eleven grandchildren. Jeff has been providing online materials defending the LDS faith for over twenty years, primarily at JeffLindsay.com and http://mormanity.blogspot.com.
As I close this letter, I want to thank all of you, once again, for your generous support in terms of money, effort, and talent. Interpreter's success is the result of contributions from a large and varied group of people; we who serve in its leadership absolutely and very obviously could not have done all of this (or even very much of it) on our own. I'll conclude by attaching statements (of the kind that they would have provided at our annual birthday dinner) by the Interpreter Foundation's executive vice president, Steve Densley, and its vice president of operations, Allen Wyatt. Following those, I append reports from Noel Reynolds and Jeffrey Mark Bradshaw about the interesting work that they are currently pursuing.
Very sincerely,
Daniel Peterson
President, The Interpreter Foundation
Since this letter went out, we have definitively shifted our projected Witnesses premiere to an as-yet undetermined date in the spring or summer of 2021. And our special Interpreter Foundation tour of Egypt has been delayed almost precisely twelve months, to November 2021.
I will see whether I can also share the statements from the Interpreter Foundation's vice presidents that I mention above.