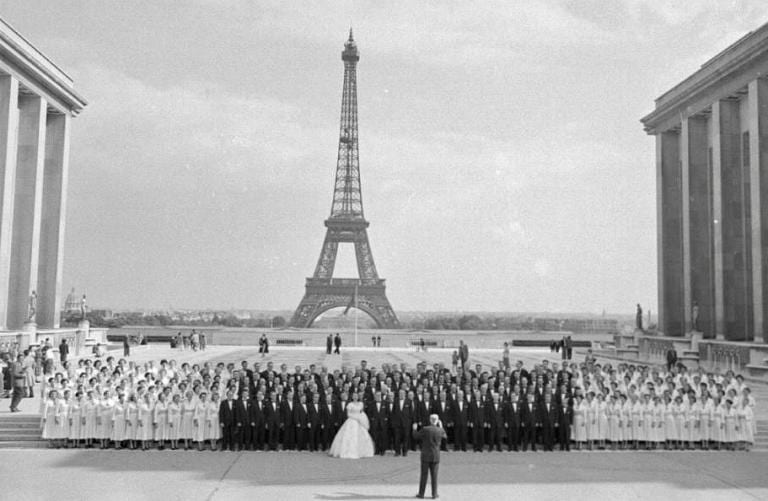 Many out there will recognize the name of George Mitton, who has been a friend of mine for years now, and who has made many contributions, as both author and editor, to the Foundation for Ancient Research and Mormon Studies (FARMS); then to the pre-2012 Maxwell Institute; and, since its founding in 2012, to the Interpreter Foundation. Through those associations, I also came to know George's wife. She passed away on Friday night after a lengthy period of ill health. I hope that the family won't mind my sharing the obituary that they've prepared. Ewan Mitton was and is a remarkable woman whose life deserves to be celebrated and honored, and I expect that some of you will find reading about her as as enjoyable and inspiring as I did:
EWAN HARBRECHT MITTON passed away peacefully in her sleep at her home in Provo, Utah, August 28, 2020. Ewan was born in Los Angeles, California on Valentine's Day, February 14, 1929 to parents Elizabeth Staubitz Harbrecht and Peter Fred Harbrecht. She was a person of faith, and was an active member of the Church of Jesus Christ of Latter-day Saints all her life. She served the Church in many capacities, including singer, Gospel Doctrine teacher, Singing Mothers director of 250 voices, president in ward Primary and Relief Society, Stake Missionary and many music positions. She was always active in organizing and performing Church music. She felt a calling to research the genealogy of her family, and with the help of Trudy Schenk and Laurie Castillo, specialists in German research, they were able to obtain information on over 5,000 persons and provide service for them in the temples. Her love for the Lord and the Gospel was felt by all who knew her.
Ewan is survived by her husband George L. Mitton and their four children who live in Utah: Elizabeth (Shirl) Larsen, David (Andrea) Mitton, John (Nancy) Mitton and Esther (Charles) Phelts; 20 grandchildren and 30 great grandchildren. Ewan and George met at Manhattan Ward in New York and were married in 1957 by Pres. David O. McKay in the Salt Lake Temple. They moved to Oregon where they raised their children, then retired in 1988 to Utah to be near their children.
Ewan had an extensive career in music and singing. She received her training in Los Angeles, Milan, London, Paris and New York. Her principal teacher was in Hollywood—Ruth Miller Chamlee, a noted singer of the Metropolitan Opera. Her technique learned from Chamlee reflects the Bel Canto method of singing which derives from Giovanni Sbriglia. Recently Ewan wrote and published instruction books on this method. She was a child prodigy and began professional singing at the age of twelve, giving solo concerts in many cities in California. She studied and performed opera under the direction of Jan Popper, and toured Northern California with his opera company, performing leading roles. At the University of Southern California she sang numerous operatic roles, both on stage and television under the direction of Carl Ebert and Wolfgang Martin. She participated in the "Spotlight on Opera" television series.
Ewan performed in many concert recitals and operas. She made her European debut at the Theatro Nuovo in Milan, then sang six years under Columbia Artists Management of New York, performing solo recitals in many parts of the United States and Canada. She was featured soloist with the Salt Lake Tabernacle Choir during the Choir's first tour of Europe in 1955. During this tour she received a silver medal award from the City of Paris. She has sung as soloist with several noted symphony orchestras, including the Los Angeles Philharmonic, the Boston Symphony under Koussevitsky, Goldovsky and Bernstein; the Hollywood Bowl Symphony, the Seattle Symphony, the National Symphony, the Minneapolis Symphony under Antal Dorati, the Oregon and Seattle Symphonies, and the Utah Symphony under the direction of Maestro Abravanel. Her operatic appearances include performances at Juilliard, the Tanglewood Berkshire Festival, the New England Opera and the Portland and Seattle operas. She had the opportunity to sing in the premiere performance of a new opera by Robert Ward. She also sang the leading role in the U. S. premieres of Jacques Ibert's "Le Roi D'Yvetot," Stravinsky's "Le Noces," and Benjamin Britten's "Albert Herring," all under the supervision and direction of these noted composers. She also sang the lead in the U. S. premiere of Rossini's "The Count Ory" in Boston under the direction of Boris Goldovsky.
Ewan taught vocal music for 24 years at Western Oregon University and served as director of the opera workshop there. Since moving to Provo, Utah after her retirement she taught one year at Brigham Young University, and maintained a private vocal studio for many years, assisting many local singers to develop their skills and further their musical careers. She served as Utah Governor of the National Association of Teachers of Singing, helping extend that organization to serve vocal teachers throughout Utah. She was active in organizing and performing church music. She served as President and a singer in the Ralph Woodward Chorale. In 1997 she was a moving force in the organization of the Utah Lyric Opera Society, affording Utah singers the opportunity to perform and share their talents. They have performed numerous productions from opera, operetta and Broadway musicals. In recognition of her efforts to encourage local musical artists, the Provo Arts Council awarded her the National Music Award in 1998. In 2004 she received an award from "Women in Leadership" for her example of the type of active role women can take in their communities. Also in 2004, she received the Woman of Achievement service award at the Miss Provo Pageant.
Services will be held Saturday September 5, 2020, at the Nelson Mortuary, 4780 N. University Ave., Provo, Utah. Visitation is from 12:00pm-1:45pm. The funeral service will begin at 2:00pm. Interment in the Logan City cemetery with service there will be on Tuesday, September 8, 2020 at 11:00am. For information phone (801) 405-7444. Masks are required if attending. Because of Covid-19, there is a limited number of people allowed to attend but none will be turned away. The family requests that those who are comfortable viewing the services online to please do so by going to the Mortuary's website at www.nelsonmortuary.com A video recording of the services will also be made available for later viewing at the same site. Click on the "Photos & Videos" tab at Ewan's obituary page (if on a cell phone scroll to bottom).