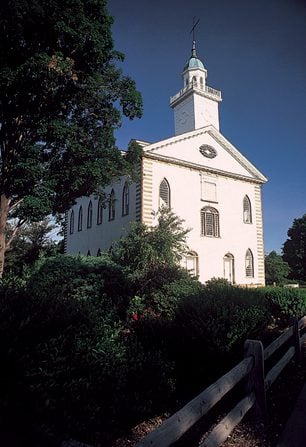 This evening (Saturday evening) we participated in the showing of our Witnesses dramatic film on a full screen in a commercial theater at Thanksgiving Point. There were twenty of us scattered about the largish auditorium, and masks were plentiful. The movie still needs to have its sound and its color regularized, and one scene remains to be filmed, and there will certainly be some additional tweaks — we had some very good comments tonight — but it's essentially finished. (The documentary and the "snippets," the short documentary features, still remain to be done.)
It's possible, of course, that our guests in the audience were just being polite. I tried to watch for that. But I think they genuinely liked it, on the whole. I certainly hope so.
I like the honesty of it — I always insisted that matters like the introduction of early plural marriage and the failure of the Kirtland Bank had to be mentioned, if not comprehensively addressed — and it does that. Truth be told, there was no push-back against me on that point. They could not really be avoided, because they played a significant role in the departure of Oliver Cowdery, Martin Harris, and David Whitmer from the Church. We know full well that, if we try to sugar coat or whitewash things, our credibility will be irreparably damaged. Besides, I've always been for full disclosure. I'm confident that the Church's truth claims will withstand scrutiny, and I think that attempting to hide difficult or challenging issues is a recipe for disaster in the long term.
We had been aiming, of course, for an October theatrical release. That date has been emblazoned on our webpage for months now. However, an October premiere is almost certainly not going to happen, given the state of the coronavirus pandemic and of American theaters. Instead, I believe that we're looking at sometime in the spring. We'll be meeting with our distributor later this month in order to see where things stand and to plot future steps. Candidly, I'm not altogether unhappy at the delay. It gives us some additional time to get the documentary and the snippets ready, along with some other things that I want to prepare in order to accompany the various film products.
My gratitude goes to Mark Goodman, Russ Richins, James Jordan, and all the others, including all the donors, who have enabled us to get this far. There's still some distance to go, but the light at the end of the tunnel is plainly visible and growing larger all the time.