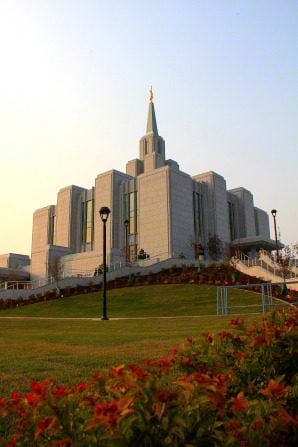 "Tonight: Dan Peterson at the Lethbridge YSA Stake FHE: The Witnesses"
This presentation, which I've titled "The Witnesses: Sincerity and Reality," will be a companion piece to the presentation that I gave to people affiliated with the LDS Institute at Stanford University a few weeks ago. That one was entitled "The Witnesses: Variety and Complexity." Please feel free to watch.
***
Yet another intriguing article has appeared in Interpreter: A Journal of Latter-day Saint Faith and Scholarship. It was written by the philosopher James Faulconer. Long associated with Brigham Young University, where he is now an emeritus professor of philosophy, Dr. Faulconer (Ph.D., Pennsylvania State University) also held the Richard L. Evans Professorship of Religious Understanding from 2008 to 2013. At BYU, he chaired the Department of Philosophy and served as the dean of undergraduate studies. In addition, he has been a visiting professor at the Institute of Philosophy of the Catholic University of Leuven ("Louvain") in Belgium and spent a year on research leave at the Bibliothèque d'École Normale Supérieure, in Paris:
"The Transcendence of Flesh, Divine and Human"
Abstract: In this essay, James E Faulconer confronts an age-old issue that seems to divide Latter-day Saint Christians from other Christians, namely, "what it means to say that God is transcendent and embodied." Early Christians also believed that God is embodied and transcendent, but with important differences in how that seemingly paradoxical combination of assertions can be explained. In his brilliant analysis, Faulconer shows how God "transcends us because He is embodied."
[Editor's Note: Part of our book chapter reprint series, this article is reprinted here as a service to the LDS community. Original pagination and page numbers have necessarily changed, otherwise the reprint has the same content as the original.
See James E. Faulconer, "The Transcendence of Flesh, Divine and Human," in "To Seek the Law of the Lord": Essays in Honor of John W. Welch, ed. Paul Y. Hoskisson and Daniel C. Peterson (Orem, UT: The Interpreter Foundation, 2017), 113–34. Further information at https://interpreterfoundation.org/books/to-seek-the-law-of-the-lord-essays-in-honor-of-john-w-welch-2/.]
***
I think that many of you will enjoy this brief and accessible but also fascinating and substantial written exchange. It's especially timely right now, given the fact that the Interpreter Foundation's online conference on the Book of Moses, for which Dr. Bradshaw is the moving force and a principal organizer, will be held this coming Friday evening and on Saturday:
"10 Questions with Jeffrey M. Bradshaw"
***
Did I already share this Interpreter Foundation link, to a short piece by Jeff Bradshaw and Matt Bowen? I'm not sure. Perhaps I did. But I think that there will be no harm and no foul if I do it again:
Book of Moses Insights #20: The Teachings of Enoch: "By the Blood Ye Are Sanctified" (Moses 6:60)