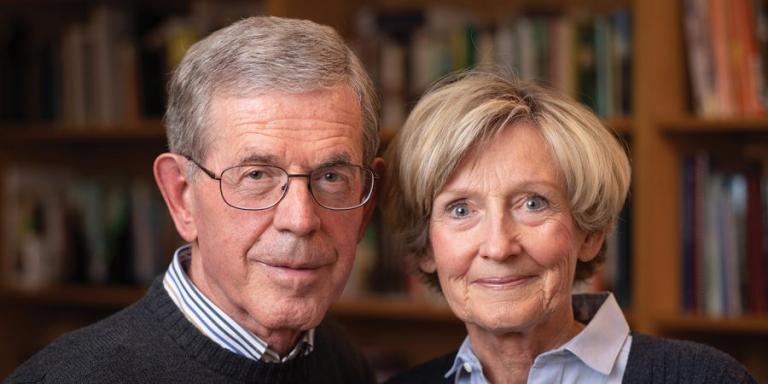 At 7:00 PM on Friday night, Elder Bruce C. Hafen and Sister Marie K. Hafen will kick off the Interpreter Foundation's first conference on the Book of Moses, which is being co-sponsored by Brigham Young University's Department of Ancient Scripture as well as by our sister organizations, Book of Mormon Central and FairMormon. It will be my privilege to introduce Elder and Sister Hafen. I hope that you'll tune in for all or at least part of the conference, which begins on Friday evening, resumes on Saturday morning, and continues until about 3:15 PM on Saturday afternoon. Here is a source of specific information about the conference (which will be entirely online and free of charge) and how to watch it and listen to it:
***
New on the Interpreter Foundation website:
Audio Roundtable: Come, Follow Me Book of Mormon Lesson 38 "I Am the Law, and the Light": 3 Nephi 12-16
The panelists for the 23 August 2020 Interpreter Radio Roundtable for Come, Follow Me Book of Mormon Lesson 38, "I Am the Law, and the Light," on 3 Nephi 12-16, were Steve Densley, Matthew Bowen, Mark Johnson, and Jeff Lindsay. This roundtable was extracted from the 23 August 2020 broadcast of the Interpreter Radio Show, and is made available to you at no charge and denuded of any and all commercial or other breaks. The complete show may be heard at https://interpreterfoundation.org/interpreter-radio-show-august-23-2020/.
Also:
"Producing Ancient Scripture," with Mark Ashurst-McGee, a nearly 1.5-hour podcast
And, from Jonn Claybaugh:
Come, Follow Me — Study and Teaching Helps: Lesson 38, September 21-27: 3 Nephi 12-16 — "I Am the Law, and the Light"
***
Finally, if you believe that your faith in God, the Restoration, and humanity in general can withstand it, I strongly recommend that you confront the damning discovery that has just been revealed by the Interpreter Foundation's incomparable Jeff Lindsay:
"Plagiarism Made Harder, or, The Book of Ether and the Genius of Joseph's Plagiarism"