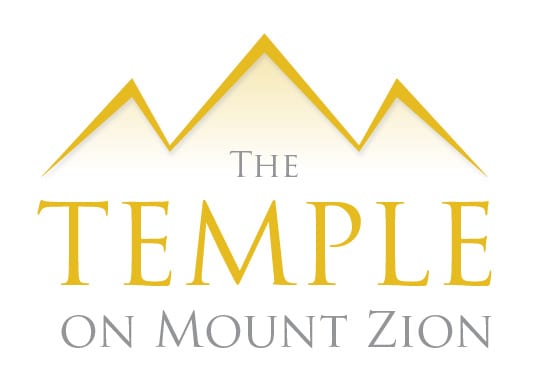 Please mark your calendars!
The Temple on Mount Zion: The Fifth Interpreter Matthew B. Brown Memorial Conference
Saturday, November 7, 2020 — Brigham Young University
***
Also up on the website of the Interpreter Foundation:
Book of Moses Insights #22: Enoch, the Prophet and Seer: Enoch's Transfiguration (Moses 7:1–3)
***
Twenty-five years ago, the Church of Jesus Christ of Latter-day Saints issued "The Family: A Proclamation to the World." Here are three reflections on that document:
"Seeing Yourself in the Family Proclamation"
"In 25 years, 'The Family: A Proclamation to the World' has gone from UN to Vatican and beyond"
"At 25, The Family proclamation looks prophetic in addressing a 2020 society: The carefully written document outlining the church's doctrines and principles on marriage and family life was the fifth such "proclamation" in the church's history"
As for the second item above, I myself — in company with three friends — presented a copy of The Family: A Proclamation to the World to Edward Idris Cardinal Cassidy, then (I was told) the third-ranking official in the Vatican hierarchy (after the Vatican secretary of state and the Pope himself) in his office about a block from St. Peter's Basilica.
***
It's been a few days since I provided any fodder for your Christopher Hitchens Memorial "How Religion Poisons Everything" Files. I apologize. Here are a few items:
"Church members and leaders in Oregon rally together to provide relief from the fire"
"Church Members and Leaders in Oregon Rally Together to Provide Relief From the Fire: The fire damaged or destroyed 50 homes in the Bear Creek Ward"
"Volunteers Assist With Fire Recovery Efforts in the Western US: Church provides food, service and shelter in Oregon"
"For Unemployed Californians, Food Donations Are 'a Little Bit of Hope Coming to Their Door: Church gives more than 105,000 pounds of food for those who lost work in the pandemic, and more is on the way"
"More than 800 tons of food being donated to New York charities to commemorate 200th anniversary of First Vision"
"After Severe Windstorm, Latter-day Saints Participate in "Operation Firewood Rescue" to Help Utah's Native Americans: Nearly 10,000 volunteers collect and deliver 3 million pounds of firewood to tribes across the state"
"Report: People who are highly spiritual tend to be more civic-minded"
"The story of the Kia Ngawari Trust: How these amateur historians amassed a national treasure"
As it happens, I've met Rangi Parker and have been in her home in Temple View.
***
Finally, on a much lower note, a link to a new item on the important Neville-Neville Land blog:
"Oliver said it. I believe it. That settles it."