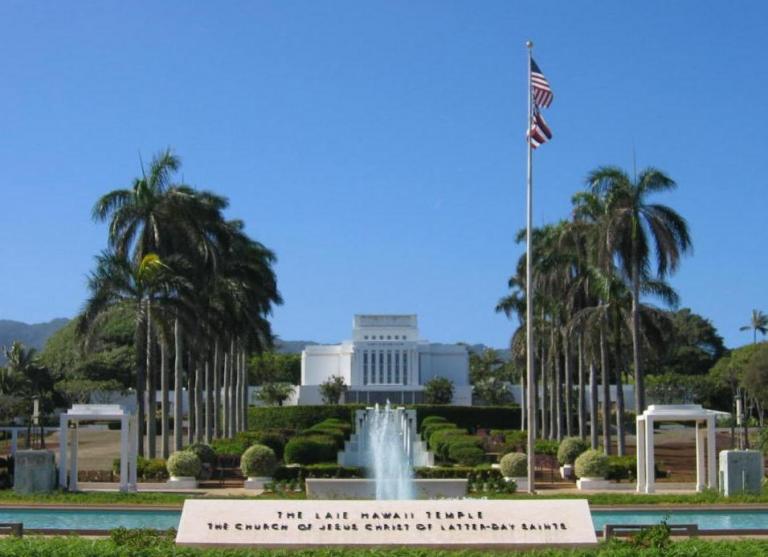 Drawing on R. Lanier Britsch, Moramona: The Mormons in Hawai'i, 2d ed., updated, revised, and enlarged (Laie, HI: The Jonathan Napela Center for Hawaiian and Pacific Islands Studies, Brigham Young University-Hawai'i, 2018), 131-133: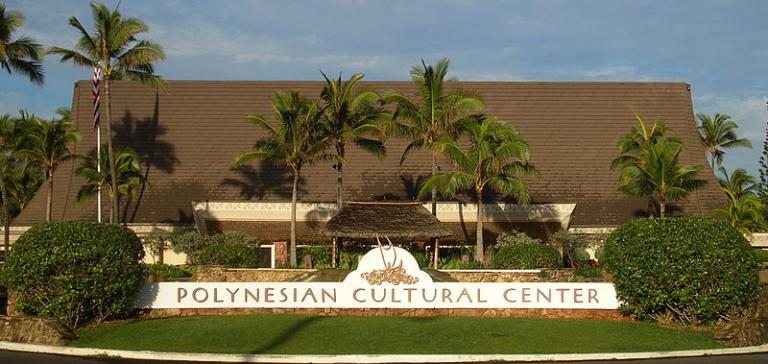 In accordance with the doctrine of the physical gathering that was so prominent a feature of the nineteenth-century Church, early Latter-day Saint leaders in Hawai'i sought a gathering place for its members there. For a while, they settled on the island of Lānaʻi. But the difficult ecological conditions there, very much aggravated by the leadership vacuum that arose when American missionaries were recalled because of the 1857 Utah War and by the unscrupulous adventurer Walter Murray Gibson who stepped in to fill that vacuum, led to the eventual abandonment of that effort.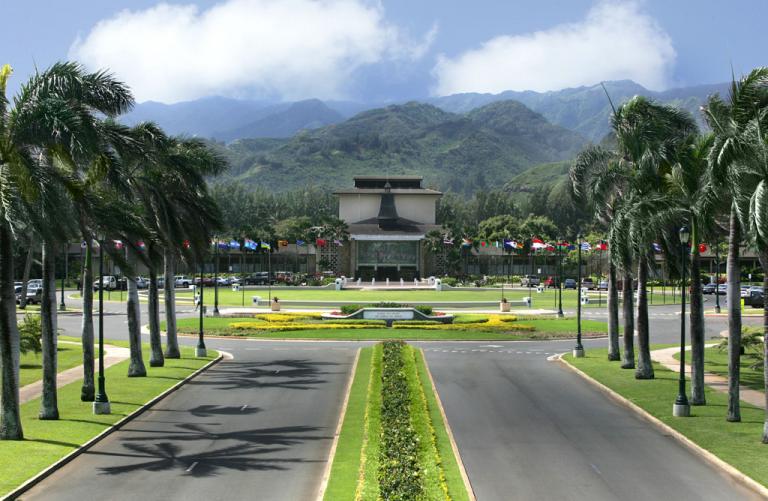 However, the search continued.
There was a special interest among some of the leaders in the area of Lāʻie, on the northern shore of the island of O'ahu, which, in earlier times, had been an ahupua'a, a Polynesian "city of refuge." In January 1865, while Elders William W. Cluff and future apostle and Church president Joseph F. Smith, both experienced Hawaiian missionaries who were fluent in the Hawaiian language, were touring the islands in an attempt to put Church affairs back in order after a period of disorganization and decline, Elder Cluff had a remarkable vision:
We stopped for a few days at a small branch in Laie, enjoying the luxurious home and hospitality of a Mr. Dougherty, who owned the entire Ahupua'a of Laie, 6000 acres. He was using it as a stock ranch. One day, feeling somewhat lonely and depressed in spirits, I retired to a dense thicket of a large shrub of peculiar growth between the house and the beach and knelt down in secret prayer.
I then strolled along a path winding through grass plots and haw thickets, more or less in a listless mood or reverie, when suddenly and to my astonishment, President Brigham Young came walking up the path and met me face to face. After ordinary greetings were exchanged, we sat down on the grass beside the path, and a brief conversation about the work on the islands passed between us. He then referred to the beautiful landscape before us, commenting on the beautiful plain, the rich alluvial soil, the verdure covered and timbered mountains in the distance and the beach washed by the waves of the Pacific Ocean.
"This," he said, "is a most delightful place!" He then rose to his feet and silently casting his eyes over the surrounding country, turned to me, and in his pleasant and familiar manner, said, "Brother William, this is the place we want to secure as headquarters for this mission."
The interview then terminated and I was alone. . . . Ever afterwards that appeared to me the best place on the Islands for the gathering of the Saints.
And, in fact, it was a very good place: The price was relatively low, the land was fertile and productive, Mr. Dougherty's ranch included livestock and several houses. An active branch of Latter-day Saints was already located there. And, at thirty-seven miles distant, Lāʻie was both near enough to Honolulu and, also very important, far enough away.
***
A new article, this one written by Stephen O. Smoot, has been published in Interpreter: A Journal of Latter-day Saint Faith and Scholarship:
"Notes on Book of Mormon Heads"
Abstract: This paper looks at the two types of heads used in the Book of Mormon. It argues against a recent theory that these heads served as mnemonic cues that enabled Joseph Smith to extemporaneously compose and dictate the text. Instead, it argues that the function and form of heads in the Book of Mormon finds ancient precedent in Egyptian literary culture and scribal practice. A brief addendum on the ancient precedent for the chapter breaks in the original text of the Book of Mormon is also provided.
***
I really liked this devotional address that President Dallin H. Oaks, first counselor in the First Presidency of the Church of Jesus Christ of Latter-day Saints, delivered a short while back at Brigham Young University:
"BYU devotional: President Oaks repeats call to 'root out' racism, unite in Christ"
***
"Protect Religion's Place in the Public Square"
"Elder Soares outlines the foundations and fruits of religious freedom in Texas keynote address"
***
I confess that Halloween has never been particularly high on my list of holidays. I'm not a huge fan.
But I'm also not an opponent. I enjoyed it very much as a kid, and I have nothing especially against it today.
Some people really do, though:
"Why Some Religious People Still Refuse To Celebrate Halloween"
Here's an article that the late Bill Hamblin and I published back on 20 October 2015:
"Are Halloween's roots evil and satanic?"
And here, just to show that I raised my children with the proper ghoulish and unholy interest in All Hallow's Eve, are a few relevant articles that one of my sons wrote for the Deseret News — back when he was willing to write for the Deseret News:
October 2012: "10 movies perfect for family Halloween viewing"
October 2012: "Halloween movie recommendations: Horror films perfect for a broader audience"
October 2013: "What to stream this Halloween"
October 2014: "How Charlie Brown saved Halloween, and other interesting facts"
October 2015: "Halloween watching: 10 eerie episodes of 'The Twilight Zone' available to stream"
October 2016: "Halloween monster movie primer"
October 2018: "18 things you might not know about Mexico's Day of the Dead celebrations"
***
Finally, just in time for Halloween, here is a trio of items for your Christopher Hitchens Memorial "How Religion Poisons Everything" File.. They're especially well-suited to your subsection about evil, greedy, mercenary "LD$ Inc.":
"How the Church is spreading peanut butter across storehouses and food banks nationwide"
"The Church is filling food bank shelves from coast to coast, thanks to a good harvest"
"BYU-Pathway Worldwide passes 50,000-student milestone, continues as valuable higher-education resource"
Posted from St. George, Utah