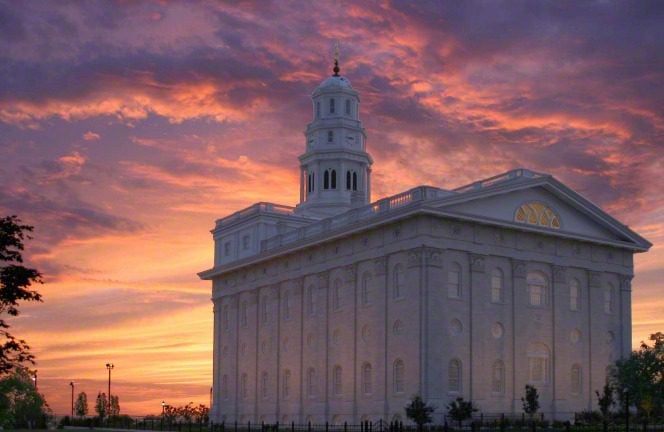 Two important reviews appeared today in Interpreter: A Journal of Latter-day Saint Faith and Scholarship.
The first is from Richard E. Bennett:
Abstract: Benjamin Park recently wrote a substantive revisionist history of Nauvoo, Illinois, the one-time Church capital under the leadership of Joseph Smith, Jr. This article serves as a critical review of Park's work. Congratulating the author for placing this well-known Latter-day Saint story within the larger Jacksonian American democratic context, as well as for utilizing a great many primary sources hardly used before, Richard Bennett in this critical review assesses both the strengths and the weaknesses of this important new book. While complimenting Park for his significant contributions on politics, women, and race in Nauvoo, Bennett nonetheless finds much to criticize in what he sees as a unidimensional, highly political study that disregards many previous studies of Nauvoo and fails to address many other critically important facets of the city's life and history from its inception in 1839 until the Saints' departure in 1846.
The second is from Kent P. Jackson:
"Some Notes on Joseph Smith and Adam Clarke"
Abstract: Authors of two recent articles believe they have found evidence that Joseph Smith, in preparing his revision of the Bible, drew ideas from a contemporary Bible commentary by British scholar Adam Clarke. The evidence, however, does not bear out this claim. I believe that none of the examples they provide can be traced to Clarke's commentary, and almost all of them can be explained easily by other means. The authors do not look at their examples within the broader context of the revisions Joseph Smith made to the Bible, and thus they misinterpret them. Some of the revisions they attribute to Clarke are ones that Joseph Smith had made repeatedly before he arrived at the passages where they believe he got ideas from Clarke. In addition, there is a mountain of material in Clarke that is not reflected in the Joseph Smith Translation, and there is a mountain of material in the Joseph Smith Translation that cannot be explained by reference to Clarke. The few overlaps that do exist are vague, superficial, and coincidental.
We hope that you'll enjoy these two pieces during your breaks from listening to General Conference this weekend.