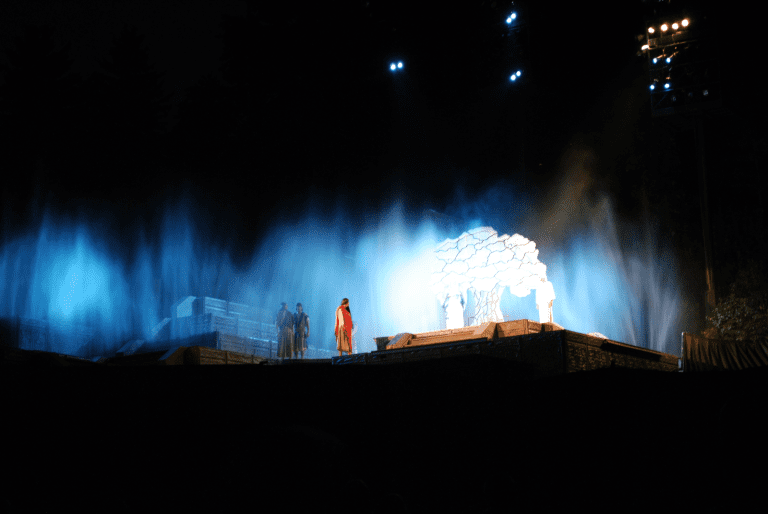 Two substantial new book reviews appeared today in Interpreter: A Journal of Latter-day Saint Faith and Scholarship.
One is by Ralph Hancock:
"Nephi's Obsession, Or, How to Talk with Nephi about God"
Review of Joseph M. Spencer, 1 Nephi: A Brief Theological Introduction (Provo, UT: The Neal A. Maxwell Institute for Religious Scholarship, 2020). 146 pages. $9.99 (paperback).
Abstract: Joseph Spencer's intimate familiarity with the Book of Mormon text, based upon years of close textual study and informed by a well- developed theological sensibility, is in full evidence in this lead-off volume in Neal A. Maxwell Institute's new series of books on the various books of the Book of Mormon. Leaving to prophets and apostles the responsibility for "declaring official doctrine," this new series approaches the book with the tools of the "scholarly practice" of theology. In Spencer's case at least, his practice is understood to be (1) informed by an emphasis on grace that is skeptical of claims of personal righteousness and (2) very much engaged with contemporary moral and social issues grounded in a fundamental concern for "equality." Accordingly, Spencer's reading is much more interested in "what God is doing in history with what we call the Abrahamic covenant" than with the more popular (non-scholarly) concerns of "everyday faithful living;" it is also more interested in Nephi's "realistic" and "mature" regret over his youthful over-boldness than in his confident statements of righteous faith. In the end, Spencer's extremely careful but theologically tendentious reading alerts us very skillfully to certain features of Nephi's imperfect humanity but reveals a consistent preoccupation with any possible faults in the prophet that might be extracted from an ingenious reading of the text. Finally, concerning women in the Book of Mormon, Spencer again expertly raises provocative questions about barely heard female voices but is too eager to frame these questions from the standpoint of the "modern sensibility" of "sexual egalitarianism."
The other is by Jeff Lindsay:
"An Intelligent, Thoughtful Work on One of the Richest Portions of the Book of Mormon"
Review of Terryl Givens, 2nd Nephi: A Brief Theological Introduction (Provo, UT: The Neal A. Maxwell Institute for Religious Scholarship, 2020). 124 pages. $9.95 (paperback).
Abstract: Terryl Givens's well-written and enjoyable book does much to equip readers of the Book of Mormon with new tools to appreciate the riches of a text often viewed as the most difficult part of the Book of Mormon. Givens helps us recognize Nephi's sorrow over Jerusalem and his passionate hope and joy centered in the Messiah, Jesus Christ. He helps us understand the weightier matters that Nephi focuses on to encourage us to accept the covenants of the Lord and to be part of Zion. Readers will better respect 2 Nephi as a vital part of the Restoration with content critically important for our day.
***
As should be obvious, my Malevolent Stalker is absolutely correct in his claimed perception that production at the Interpreter Foundation is rapidly running out of steam. Here's another example of our ever-accelerating descent toward extinction, taken from a note written by the man who is working on distribution for the Foundation's upcoming release of the theatrical film Witnesses:
Megaplex has given us incredibly prominent placement for the poster and the trailer. It will not only be in front of The Forgotten Carols as the last trailer before the film starts. It will also be in the rotation of their hallway digital posters cases and their hallway digital trailer monitors.
For now, Megaplex Theatres have an exclusive placement for the Witnesses movie trailer and for a first look at the Witnesses publicity poster in their hallways and lobbies. My understanding is that The Forgotten Carols has been playing in theaters for something like a week — along with our trailer and our Witnesses poster — and that it's doing well. Some of you, in fact, may be headed out to theaters tonight or tomorrow to see The Forgotten Carols. If you are (I cannot), would you please return and report?
Here is a complete list of of the Megaplex Theatres in which you can currently see The Forgotten Carols (and, evidently, the Witnesses trailer and poster):
https://forgottencarols.com/tickets/
***
And here's an important new item from the intrepid reporters of the Babylon Bee that was brought to my attention, I believe, by Doug Ealy:
"Atheists Launch No Lives Matter Movement"
***
Not everything is entirely rosy, however. I now know of at least three people who have declared their refusal to contribute to the completely non-political Interpreter Foundation for reasons that are directly or indirectly connected to my objectionable political views. And I've just read a comment elsewhere online that describes me not only as "delusional" but as a literally evil and sociopathic "monster." I'm almost tempted to conclude from such responses that not everybody is a fan.
***
Again, though, let's conclude on a good note. A very good note. I don't personally use the term very often, but I would certainly describe this moving account as what Elder David A. Bednar, in the first fully prepared General Conference address that he delivered after his call to the Quorum of the Twelve, famously called a "tender mercy." (See "The Tender Mercies of the Lord.") Since that exceptionally well-received speech, the term has become justly popular among Latter-day Saints.
Incidentally, I was told by a very well placed source quite a few years ago that President Gordon B. Hinckley, through whom Elder Bednar's call to the apostleship came, took great satisfaction from the speech and the enthusiastic reaction to it among members of the Church. He had extended the apostolic call to a comparatively young and relatively unknown man who had not previously served as a General Authority, putting him, among other things, on the path to a potential Church presidency. That conference talk and the Saints' response to it was a confirmation, in President Hinckley's mind, that his inspiration had been correct.
But back to the story:
It was related the other day by my friend Joseph Green — I've known him almost all of his life, since we first met him when he was a young boy in Cairo, as "Joey" — who is the son of our dear late friend Arnie Green (see my blog entry ("Arnold H. Green [1940-2019]" and my more recent entry "Family, Temple, and Eternal Life") and Arnie's wife, Lani, also a dear and treasured friend. This is a family that we have loved for almost the entirety of our own married life, so the story, which Joey shared (I assume) in response to President Russell M. Nelson's invitation to us all to #GiveThanks, meant a lot to me when I read it:
I'm grateful for my father's scriptures. I inherited them after his passing, and I keep them in my office at work. One day I was reading Doctrine & Covenants 3 on my tablet and considering the Lord's anger at Joseph for repeatedly asking him for permission to give the manuscript of the Book of Mormon (the 116 pages) to Martin Harris. Specifically, I was wondering why Joseph's repeated request was met with anger while Abraham's repeated bargaining with God over the inhabitants of Sodom (Genesis 18) was not. What was the difference? Suddenly I missed my father terribly. This was the kind of thing we would often discuss, and I felt this new gap in my life intensely.
And so because I was thinking about him, I pulled his scriptures off my bookshelf and turned to D&C 3 to read it with his set. Maybe I could channel his perspective by holding something that belonged to him. Up at the top of the page he had written a question: Why is Joseph's bargaining here different from Abraham's bargaining with God over the inhabitants of Sodom? He had then jotted some notes on the side margin and underlined some of the words in D&C 3 that gave me a few clues on what he was thinking. And just like that I felt I was having a conversation with him again. Different than I expected, and perhaps not the same as in the flesh, but very, very important to me.