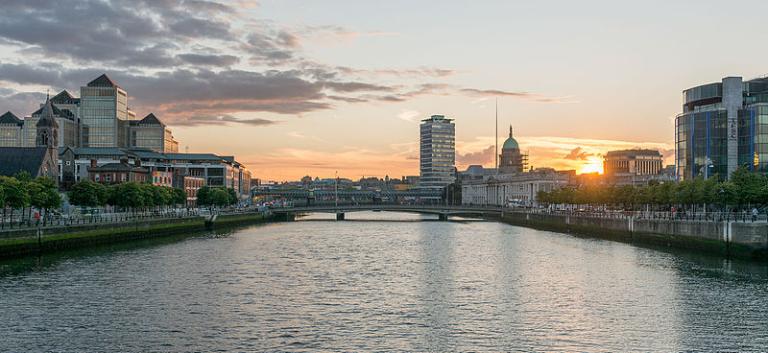 These two new items appeared today on website of the Interpreter Foundation:
Come, Follow Me — Study and Teaching Helps: Lesson 49, December 14-20: Moroni 10 — "Come unto Christ, and Be Perfected in Him"
A set of notes kindly contributed by Jonn Claybaugh
Audio Roundtable: Come, Follow Me Book of Mormon Lesson 49: "Come unto Christ, and Be Perfected in Him": Moroni 10
The Interpreter Radio Roundtable for Come, Follow Me Book of Mormon Lesson 49, "Come unto Christ, and Be Perfected in Him," on Moroni chapter 10, featured Terry Hutchinson, John Gee, and Kevin Christensen. This roundtable was extracted from the 8 November 2020 broadcast of the Interpreter Radio Show. The complete show may be heard at https://interpreterfoundation.org/interpreter-radio-show-november-8-2020/.
***
I hope that many of you are acquainted with at least some of the work of Robert S. Boylan, the young, extremely bright, remarkably well-read, and incredibly prolific Irish proprietor of the Scriptural Mormonism blog. He is a genuine treasure, but he has been contributing (wonderfully) in his spare time and against economic odds. It now seems that he will soon be taking up a job in Utah that will permit him to contribute even more. (And, yes, I'm intimidated by that. And no, the job is not with the Interpreter Foundation.)
This is an excellent development for Latter-day Saint apologetics, and I'm grateful to any and all of those who have made this move possible.
Here is something that Brother Boylan posted on his blog. I thought that perhaps there might be someday out there who could help:
I got offered a (dream) job (I will go into more details later), and I will be moving to Utah in January 2021. I am hoping my followers can help me find accommodation. The office will be in Holladay, so I am looking for a bedroom or shared apartment/house (decently priced [do not want to burn through a super large % of my salary on just rent!]) that is accessible, via walking/public transport to Holladay (the office will be at E Murray Holladay Rd, Holladay, UT 8411, if that helps). I hope to start work (fingers crossed, no issues with Visa application and the like) 18 January, and hope to fly out to Utah a week beforehand (to set up a US bank account, phone no, etc), so will need a place by early January.
If you have such a place or know such a place, please email me at IrishLDS87ATGmailDOTcom.