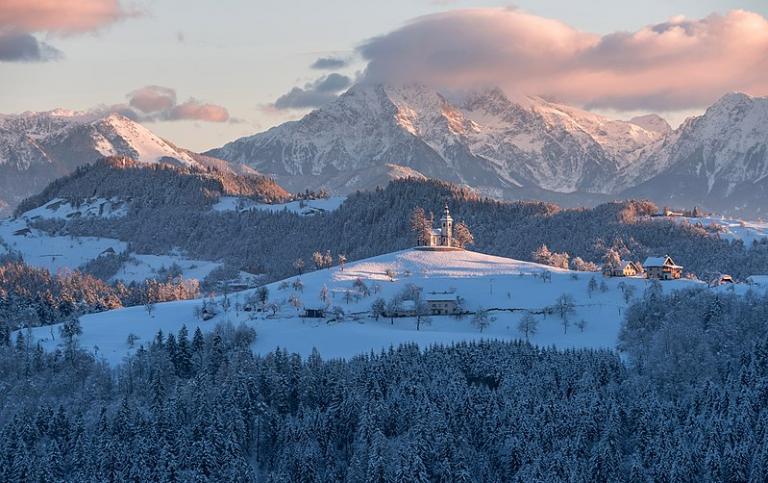 The latest article to appear in Interpreter: A Journal of Latter-day Saint Faith and Scholarship was written by my long-time friend and former companion in the Switzerland Zürich Mission, Professor Stephen D. Ricks
"Proper Names from the Small Plates: Some Notes on the Personal Names Zoram, Jarom, Omni, and Mosiah"
Abstract: With a selection of a few notable examples (Zoram, Jarom, Omni, and Mosiah) that have been analyzed by the ongoing Book of Mormon names project, Stephen Ricks argues that "proper names in the Book of Mormon are demonstrably ancient."
[Editor's Note: Part of our book chapter reprint series, this article is reprinted here as a service to the LDS community. Original pagination and page numbers have necessarily changed, otherwise the reprint has the same content as the original.
See Stephen D. Ricks, "Proper Names from the Small Plates: Some Notes on the Personal Names Zoram, Jarom, Omni, and Mosiah," in "To Seek the Law of the Lord": Essays in Honor of John W. Welch, ed. Paul Y. Hoskisson and Daniel C. Peterson (Orem, UT: The Interpreter Foundation, 2017), 351–58. Further information at https://interpreterfoundation.org/books/to-seek-the-law-of-the-lord-essays-in-honor-of-john-w-welch-2/.]
***
"Terryl Givens on the Importance of the Historicity of the Book of Mormon for Latter-day Saint Truth Claims"
***
A controversy has arisen in connection with possible racial and religious bigotry at Utah State University.  It has attracted national attention:
"Utah State Players Opt Out of Final Game Due to President's Comments, Past Issues"
"Frank Maile calls for 'thorough and independent investigation of religious, cultural and racial discrimination' at USU"
"Racial & Religious Controversy Prompts Blake Anderson's New Team to Boycott"
Strikingly, the issue is alleged anti-Polynesian and anti-Mormon bias at the highest level of the USU administration.  I have no idea whether the allegations are true, although I'm struck by the fact that the Utah State football players were so indignant at what they believe themselves to have witnesses that they boycotted their own last game in protest.
I was disappointed, however, to see this article about the matter on the website of CNN:
"Utah State football game canceled after players reportedly vote not to play because of comments from university president"
Why was I disappointed?  Because, although the CNN article reports that the boycott followed "comments reportedly made by Utah State University President Noelle Cockett regarding the religious and cultural background of the team's interim head coach, Frank Maile," it chastely fails to indicate that Coach Maile is Polynesian and an active, returned-missionary Latter-day Saint.  I fear, accordingly, that most readers of the CNN article, if they think about it at all, will assume that the story is merely yet another confirmation of the stereotype of Utah and of Latter-day Saints as complacent white racists and hyper-zealous religious bigots.  CNN could have done much better on this one.  Perhaps, I hypothesize, the CNN reporter read about the actual content of the alleged bigotry and, since she simply couldn't believe what she was reading, failed to include it.  Those of us who live in Utah, though, know that anti-Mormon prejudice can be a real factor in local academia.
***
"Are Mormons Christians? Not for secular courts to judge, holds the Arizona Court of Appeals"
***
This roughly five-minute item is another good example of how an informative short video might be created that, in my judgment as an officially certified geezer, would potentially appeal to a younger audience and sensibility:
"Did the 8 Witnesses Actually See and Handle the Gold Plates?"
Here's another little item — slightly longer than three minutes — that's oriented to a younger crowd but that amused even me.  I almost fell out of my rocking chair and dropped my fiber pills and my senior vitamins:
It's about Utah, and I like it a lot more than I liked the CNN article about the Utah State University football controversy.  I thank Tom Walker, an after-my time missionary to Switzerland, for calling it to my notice.  (Most everything in Switzerland today is after my time.  I'm not opposed to it all, though.  I think that the Alps and the glacial valleys between them have, on the whole, been a nice addition.)
***
Here's one of my sentimental-favorite Christmas carols from German-speaking Europe.  The melody stems from a medieval Latin song, and the German lyrics seem to have been written by a monk in Salzburg, Austria:
Joseph, lieber Joseph mein,
hilf mir wiegen mein Kindlein.
Gott, der wird dein Lohner sein
im Himmelreich, der Jungfrau Sohn Maria.
Eia!  Eia!
Gerne, liebe Maria mein,
helf ich dir wiegen das Kindelein.
Gott, der wird mein Lohner sein
im Himmelreich, der Jungfrau Sohn Maria.
Eia! Eia!
Freu dich nun, o Christenschar,
der himmlische König klar
nahm die Menschheit offenbar,
den uns gebar die reine Magd Maria.
Eia! Eia!
Süßer Jesu, auserkor'n,
weißt wohl, dass wir war'n verlor'n,
still uns deines Vaters Zorn,
dich hat gebor'n die reine Magd Maria.
Eia! Eia!
Here's my quick approximate translation, which makes no claim whatsoever to poetic quality and, in fact, didn't so much as attempt it.  It's just literal:
Joseph, my dear Joseph,
help me rock my little child.
God will be the one who rewards you
in the Kingdom of Heaven, the Son of the Virgin Mary.
Eia!  Eia!
Happily, my dear Mary,
I will help you rock the little child.
God will be the one who rewards me
in the Kingdom of Heaven, the Son of the Virgin Mary.
Rejoice now, O Christian host!
Clearly the heavenly King
openly took upon himself humanity
in him whom the pure maiden Mary bore for us.
Eia!  Eia!
Sweet and chosen Jesus,
you well know that we were lost.
Calm for us your Father's wrath.
The pure maiden Maria has borne you.
Eia!  Eia!
The only line that I thoroughly dislike, although it expresses well an element of the apostate Christianity of its era, is still uns deines Vaters Zorn ("Calm for us your Father's wrath").  I believe it to reflect a false notion of God the Father and of the Son's saving atonement.  (A new book by Fiona Givens and Terryl Givens, All Things New: Rethinking Sin, Salvation, and Everything in Between, does a good job on this topic.)
***
And, finally, here are some items from the Christopher Hitchens Memorial "How Religion Poisons Everything" File:
"Latter-day Saints Partner with Interfaith and Community Leaders to Provide Hunger Relief as COVID-19 Takes a Devastating Toll on Oakland, California, Residents: Groups involved in the community-wide effort include faith-based, charitable and nonprofit organizations and the NAACP"
It was fun, by the way, to see Elder Jay Pimentel on camera.  He was my district leader in the German zone of the old Language Training Mission — the forerunner of the MTC or Missionary Training Center — pin Provo, Utah, many years ago.
"'Gratitude Ceremony' Marks Donation of 300 Wheelchairs to Kiribati: Expressions of gratitude for this donation were extended to generous Church members world-wide"
"Latter-day Saint Charities Participate in Donation to Navajo Nation: Hundreds of volunteers donate COVID-19 relief supplies for Navajo tribal members"
"Popular Christmas market closed by pandemic pivots to help Navajo Nation with Latter-day Saint Charities"
"Relief Society in Action, December 8, 2020"
Posted from St. George, Utah