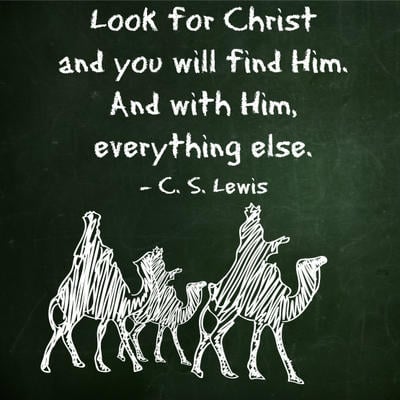 I've assembled links below to various Christmas-related columns that I've written over the past decade or so for the Deseret News. It occurred to me that someone out there might enjoy reading one of them. If nothing else, perhaps one of my handful of obsessive and implacable anonymous online critics will be able to find some additional redundant evidence in them of my mean-spirited mendacity, my hateful cruelty, and my unspeakable corruption:
"What is the appeal of Christmas beyond Christian believers? The birth of a baby — any baby — is a moment of hope and the inauguration of virtually boundless possibilities, and Christmas powerfully reminds us of these things once more each year". (19 December 2019)
"Christmas after the Protestant Reformation" (22 December 2017, with William J. Hamblin)
"Christmas and Christ's 'mortal tabernacle'" (21 December 2017)
"For first time in nearly 40 years, Hanukkah and Christmas Eve are on the same day" (23 December 2016)
"Christmas and the ultimate restoration of all things" (22 December 2016)
"The Book of Mormon at Christmas" (16 December 2016)
"Jesus the shepherd, and the shepherds" (10 December 2016, with William J. Hamblin)
"We needed Christ to become one of us" (24 December 2015)
"The Nativity according to Luke" (11 December 2015, with William J. Hamblin)
"He was the son of God, and 'one of us'" (25 December 2014)
"A modern witness to the baby born in Bethlehem" (18 December 2014)
"Who were the 'wise men'?" (13 December 2014, with William J. Hamblin))
"Looking again at one of the greatest of all stories" (19 December 2013)
"Charles Dickens and the invention of Christmas" (15 December 2013, with William J. Hamblin)
"'Pleased as man with men to dwell'" (5 December 2013)
"The Savior can change dark to light" (20 December 2012)
"Advent refers to Christ's 2nd Coming" (15 December 2012, with William J. Hamblin)
"Pure love led Christ to descend the courts of glory" (22 December 2011)
"Temple attendance is a Christlike gift" (8 December 2011)
"Christmas in the Holy Land — somber, yet triumphant" (16 December 2010)
"Christmas celebrates part of divine plan" (9 December 2010)
***
Starting a couple of years after its launch, in 2012 — which is to say, now, for most of its history — Interpreter: A Journal of Latter-day Saint Faith and Scholarship has published annual Christmas and Easter essays. They're done in a more personal vein than our usual academically oriented fare, and we hope that our readers have enjoyed them.
Here are the Christmas essays that we've published thus far:
Orson Scott Card wrote our first, for Christmas 2014:
http://www.mormoninterpreter.com/christmas-is-about-a-baby/#more-6417
Clayton Christensen wrote our Christmas message for 2015:
http://www.mormoninterpreter.com/he-did-it-a-christmas-message/#more-7981
Sister Sharon Eubank wrote our Christmas message for 2016:
https://www.mormoninterpreter.com/the-song-i-cannot-sing/
Our Christmas 2017 essay came from Jenny Oaks Baker:
https://www.mormoninterpreter.com/author/jennyb/
Elder Spencer J. Condie provided the 2018 Christmas piece:
https://journal.interpreterfoundation.org/christmas-in-transition-from-figgy-pudding-to-the-bread-of-life/
Our most recent Christmas essay to this point, for Christmas 2019, came from Kristine Wardle Frederickson:
https://journal.interpreterfoundation.org/musings-on-the-birth-of-the-savior-jesus-christ/