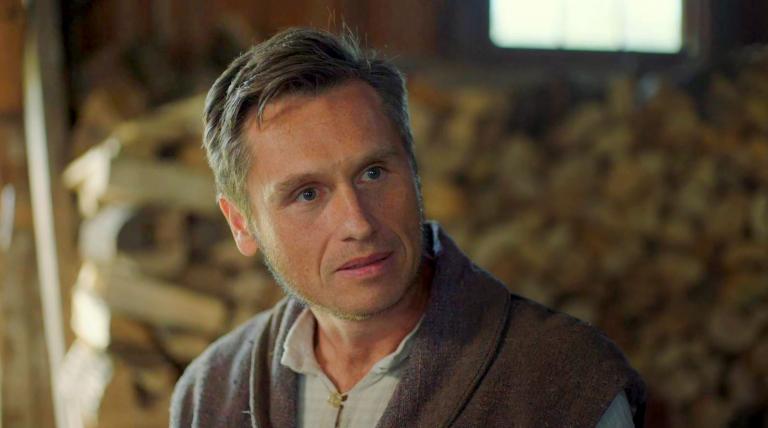 Several new items have appeared on the website of the Interpreter Foundation. It can sometimes be a bit hard to keep up:
Interpreter Radio Show — January 10, 2021
The 10 January 2021 broadcast of the Interpreter Radio Show featured Martin Tanner, John Gee, and Kevin Christensen. In this episode, they discussed some difficulties that the Church and its members could face as they move into the 21st century. The second portion of the show was a roundtable discussing the upcoming Come Follow Me Doctrine and Covenants lesson #8 (D&C 14-17). The Interpreter Radio Show can be heard Sunday evenings from 7 to 9 PM (MDT), on K-TALK, AM 1640, or you can listen live on the Internet at ktalkmedia.com.
Audio Roundtable: Come, Follow Me Doctrine and Covenants Lesson 6 "That You May Come Off Conqueror": D&C Sections 10-11
The panelists for the Interpreter Radio Roundtable on Come, Follow Me Doctrine and Covenants Lesson 6, "That You May Come Off Conqueror," on D&C 10-11, were Steve Densley, Matthew Bowen, and Mark J. Johnson. The roundtable was extracted from the 27 December 2020 broadcast of the Interpreter Radio Show. The complete show may be heard at https://interpreterfoundation.org/interpreter-radio-show-december-27-2020/. The Interpreter Radio Show can be heard Sunday evenings from 7 to 9 PM (MDT), on K-TALK, AM 1640, or you can listen live on the Internet at ktalkmedia.com.
And Jonn Claybaugh has generously provided this:
"Come, Follow Me — D&C Study and Teaching Helps: Lesson 6, February 1-7: Doctrine and Covenants 10-11 — "That You May Come Off Conqueror"
And there is also this item, courtesy of Latter-day Saint Perspectives:
"What Is the Restoration?" with Patrick Q. Mason
***
Please have a look at this little piece, from Book of Mormon Central:
"Why Did Martin Want a View of the Plates in March 1829?"
***
And this piece, from the Interpreter Foundation's own Jeff Lindsay, will interest some:
"More on the Book of Abraham Manuscripts: What Spelling Errors Teach Us"
***
Significant remarks from Elder D. Todd Christofferson, of the Council of the Twelve:
"Religious Freedom—A Cherished Heritage to Defend"
***
Many of you will enjoy this interview with one of the most remarkable, unique, and colorful people I've ever known, a man that I consider a close friend and an invaluable colleague:
"10 Questions with Louis Midgley"
***
I've been remiss, of late, in sharing links from the sadly necessary Neville-Neville Land blog. Here are a few recent ones:
"Those who live in glass houses, pt. 9"
"Oliver Cowdery and Lehi's landing site"
"The Heartland theory: a barren, shallow philosophy"
"Rian Nelson, the Heartland hoax, and conspiracy theories" (This one, to me, is really stunning.)
"Those who live in glass houses, pt. 10"
"Those who live in glass houses, pt. 11" (This one takes brief notice of a recent attack by Mr. Neville, by no means his first, against the Interpreter Foundation.)
***
Here's an item from the Christopher Hitchens Memorial "How Religion Poisons Everything" Fund:
"Latter-day Saints in Beirut Rebuild and Serve Others After Explosion"
***
I was really pleased to see this, and to see who is backing it. I may even contribute a bit myself:
"Tolkien fans hope to turn his house into a 'Rivendell' for writers and filmmakers: Fantasy enthusiasts want to turn the house of the Catholic author in Oxford, England, into a meeting place."
***
Some especially contemptuous critics of the Church like to portray my adopted state as something of a hell on earth, chock full of brain-dead "MORmONS," "Morgbots," and "Utards." The reality, however, may not be quite so completely horrible, at least not in all respects:
"Utah has 'strategic competence,' and the U.S. should take note: The former national security adviser and Miles Hansen, CEO of World Trade Center Utah, say Utah's founding principles could lift the rest of the nation."
***
I don't know much — truth be told, I know absolutely nothing — about this writing contest. But the competing schools are reputable ones, and a clean sweep of the competition is not unimpressive:
"BYU students sweep writing contest, win new short story dispenser for campus"
***
Perhaps thanks most of all to the internet (which has also aided the spread of QAnon and other conspiracy theories and anti-scientific fads), it has become fashionable of late in certain circles — very few of them, it should be noted, formally trained in ancient history or any of the relevant academic disciplines, and very few of them professionally engaged in such fields — to deny the literal historical existence of a real Jesus of Nazareth in the first century. Just to be clear, they're merely not denying his deity. They're denying that he ever lived at all.
I will frankly confess that, to me, this is flat madness. I've even written a little bit on the subject. For now, though, I just want to call attention to a couple of relevant quotations:
When we survey both the biblical sources and the non-biblical ones, according to Michael Licona and Gary Habermas,
what we have concerning Jesus actually is impressive. . . . In all, at least forty-two authors, nine of them secular, mention Jesus within 150 years of his death. (Gary R. Habermas and Michael R. Licona, The Case for the Resurrection of Jesus [Grand Rapids, MI: Kregel, 2004], 127.
And here's a comment from the historian Edwin Yamauchi:
Even if we did not have the New Testament or Christian writings, we would be able to conclude from such non-Christian writings as Josephus, the Talmud, Tacitus, and Pliny the Younger that: (1) Jesus was a Jewish teacher; (2) many people believed that he performed healings and exorcisms; (3) he was rejected by the Jewish leaders; (4) he was crucified under Pontius Pilate in the reign of Tiberius; (5) despite this shameful death, his followers, who believed that he was still alive, spread beyond Palestine so that there were multitudes of them in Rome by A.D. 64; (6) all kinds of people from the cities and countryside — men and women, slave and free — worshipped him as God by the beginning of the second century. (Edwin Yamauchi, "Jesus Outside the New Testament: What Is the Evidence?" in Michael J. Wilkins and J. P. Moreland, eds., Jesus Under Fire: Modern Scholarship Reinvents the Historical Jesus [Grand Rapids, MI: Zondervan, 1995,] 221-222).