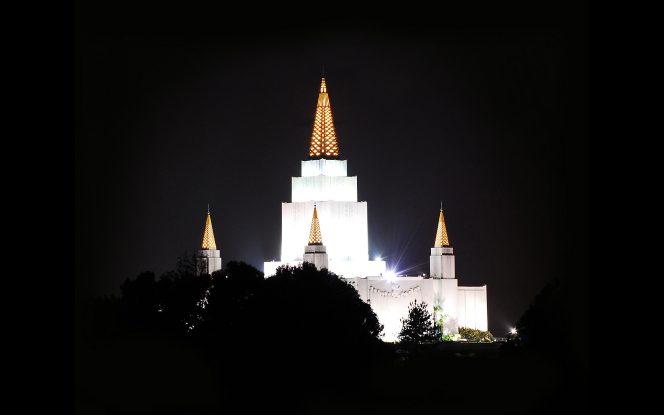 With all my heart, I beg those who are heading down this path to consider very seriously where it is that they want to end up:
"Heartland research director: "The Church is off course""
***
Most likely reflecting the polar opposite ideological side from the item directly above:
"Man Desperately Searches Bible For That Verse Where Jesus Commands Christians To Be On The Right Side Of History"
***
Another item from the Christopher Hitchens Memorial "How Religion Poisons Everything" File:
"Latter-day Saint Charities Provides 40,000 pounds of Food to St. Louis Area Families: Event commemorates Martin Luther King, Jr.'s legacy"
And, while I'm at it, I think that I'll add this additional example of the comprehensive toxicity of religious belief, from an Evangelical Protestant book — Nathan Busenitz, Reasons We Believe: 50 Lines of Evidence That Confirm the Christian Faith (Wheaton, IL: Crossway Books, 2008), 102-103, :
The story is told of pastor and theologian Harry Ironside, who was publicly preaching the gospel in San Francisco when an antagonist in the crowd shouted "Atheism has done more for the world than Christianity!" W. A. Criswell recounts the event, noting that the atheist further challenged Ironside to a debate:
Dr. Ironside, God's wonderful preacher, said, "I would be happy to debate with you. This time. This hour. This place. I will meet with you."
"Fine," said the infidel, "I'll debate with you."
And Ironside said, "I just have one thing that I want us to do. Tomorrow, this very hour, I am going to bring with me 100 men and women who have been saved out of the gutter and out of the darkness and despair of life, who have been lifted up into the brightness of God. I am going to bring 100 of them. And they will be here, standing beside me tomorrow — this place, this time.
"And you, you bring 100 men and women who have been saved out of the gutter and the darkness of life, by the gospel of infidelity."
Needless to say, the debate never happened. When asked to produce those whose lives had been radically improved by atheism, the antagonist knew he could not do so.
(Busenitz says that he is citing W. A. Criswell, "The Truth of the Faith," sermon on John 6:66-69, preached 26 July 1987, However, the version of that sermon that I have found differs just a bit in its wording, though not in its substance: https://wacriswell.com/sermons/1978/the-truth-of-the-faith-2/.)