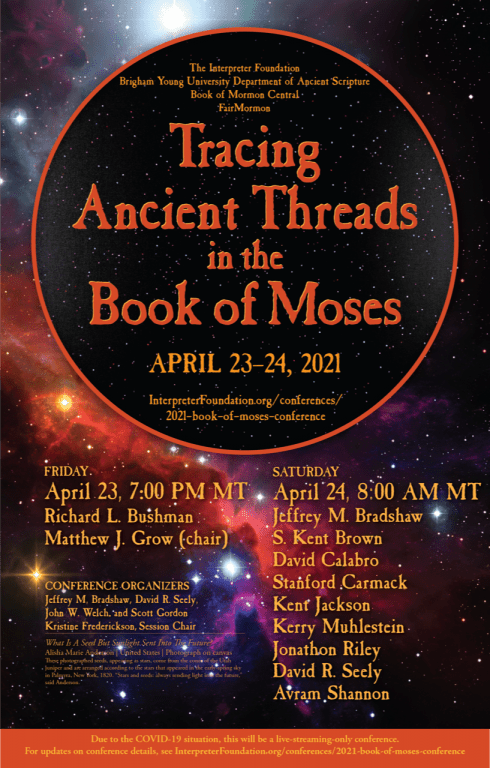 Yesterday, I mentioned that, after something on the order of eleven years, I will no longer be writing a column for the Deseret News. (See "The End of a Personal Era.") In a way, this was no surprise. Everybody knows that printed news media are in turmoil, going through a period of massive change, even in decline. Shrinkage. There were, for example, 126 fewer daily papers listed in the trade publication Editor & Publisher in 2014 than there had been in 2004. And I read just last night that there are roughly half as many people employed in American newsrooms now as there were just a few years ago. With regard to the Deseret News itself, the paper — the term itself is anachronistic — shifted on 1 January 2021 from a primarily print format to primarily online. This is directly relevant to my departure from the paper; the "Mormon Times" and "Faith" sections of the Deseret News no longer exist.
These are adequate and accurate explanations for the cancellation of my columns. They were given to me, and I passed them on. I understand them and find them completely credible. But a small and anonymous handful of my most fevered critics — think of QAnon, but without QAnon's vivacious charm, lacking its kindness toward those with whom it disagrees, falling short of its intellectual rigor, and stripped of its optimistic idealism — want to see in the end of my Deseret News columns the heavy hand of karmic justice falling upon me. The Church, they say, is embarrassed and repulsed by my mendacity, depravity, and sheer viciousness. And, so, I'm being suppressed. (I'm also, it's been suggested, being forced into early retirement from Brigham Young University, effective this coming 1 July. After all, who ever heard of anybody retiring, in order to pursue other interests, at the young age of 68?). How much longer will it be, they ask, before the hammer of the General Authorities' wrath falls upon the Interpreter Foundation?
Well, that's an excellent question. Keep watching!
In the meantime, though, I want to suggest some alternative or supplemental reasons for the end of my Deseret News columns, reasons that, based upon my many years of experience with this particular tiny coven of critics, seem likely to appeal very powerfully to them:
The editorial leadership of the Deseret News was intimidated into its decision by the positioning of one or more of the Rothschild family's Jewish space lasers high above its offices in Salt Lake City.
The injection of microscopic space aliens into their arms during "vaccination" against the fake-news COVID scamdemic has affected their decision-making.
It's part of a larger overall plot — including, for instance, but not limited to the hatching of a phony "pandemic," the consequent suspension or scaling back of sacrament meetings, the closure of temples worldwide — in order to restrict my contacts with other Latter-day Saints and my capacity to reach them.
The editors are taking their orders from George Soros or the Koch Brothers or the Learned Elders of Zion or the Illuminati or little devices implanted in the backs of their necks or the late Venezuelan dictator Hugo Chavez or some combination or other of the foregoing. Or from somebody else, yet to be identified, who likes to sit in a massive, metallic, brightly lit complex somewhere at the bottom of the ocean, wearing a monocle and a grey Nehru jacket. Or in his lair high in the Alps. Stroking a white cat.
Other suggestions as to possible reasons for the end of my Deseret News column will be welcomed. Remember, absolutely no connection with reality or actual fact is required. Let your creativity run wild!
***
These three items were posted yesterday on the website of the Interpreter Foundation:
Interpreter Radio Show — January 24, 2021
The 24 January 2021 broadcast of the Interpreter Radio Show, featuring Steve Densley, Matt Bowen, and Mark Johnson, has now been archived, stripped of commercial and other interruptions, and made accessible on the Interpreter Foundation website for your listening convenience, at no charge For the first hour of the episode, Densley, Bowen, and Johnson discussed a new Interpreter article on the Kirtland Egyptian papers with the article's author, special guest Dr. John Gee, who holds a Ph.D, in Egyptology from Yale University (a school located in Connecticut). The second portion of the show was devoted to a roundtable in which they discussed the upcoming Come Follow Me Doctrine and Covenants lesson #10 (D&C 20-22). The Interpreter Radio Show can be heard Sunday evenings from 7 to 9 PM (MDT), on K-TALK, AM 1640, or you can listen live on the Internet at ktalkmedia.com.
Audio Roundtable: Come, Follow Me Doctrine and Covenants Lesson 8 "Stand as a Witness" D&C 14-17
The Interpreter Radio Roundtable for Come, Follow Me Doctrine and Covenants Lesson 8, "Stand as a Witness," on D&C 14-17, has now been extracted from the larger 10 January 2021 broadcast show and made available on the Interpreter website. Without commercials! Without outdated news! (An probably fake, anyway.) The panelists for this roundtable were Martin Tanner, John Gee, and Kevin Christensen. The complete show may be heard at https://interpreterfoundation.org/interpreter-radio-show-january-10-2021/. The Interpreter Radio Show can be heard Sunday evenings from 7 to 9 PM (MDT), on K-TALK, AM 1640, or you can listen live on the Internet at ktalkmedia.com.
Come, Follow Me — D&C Study and Teaching Helps Lesson 8, February 15-21: Doctrine and Covenants 14-17 — "Stand as a Witness"
***
I want to remind you again to mark the dates 23 April 2021 and 24 April 2021. On those days, in cooperation with Brigham Young University's Department of Ancient Scripture, Book of Mormon Central, and FairMormon, the Interpreter Foundation will be convening its second conference on the Book of Moses. During a Friday evening event, Richard L. Bushman, the Gouverneur Morris Professor of History emeritus at Columbia University and a former holder of the Howard W. Hunter Chair of Mormon Studies at Claremont Graduate University, will deliver the keynote address for the conference. Matthew J. Grow, the director of publications for the Church History Department of the Church of Jesus Christ of Latter-day Saints and, thus, one of the principal leaders of the Joseph Smith Papers Project, will chair that session and introduce Professor Bushman. On Saturday, a distinguished group of faithful Latter-day Saint scholars will offer up a rich banquet of insights into the Book of Moses.
Don't miss it!
Admission — or, rather, since it will be online, virtual attendance — is free.