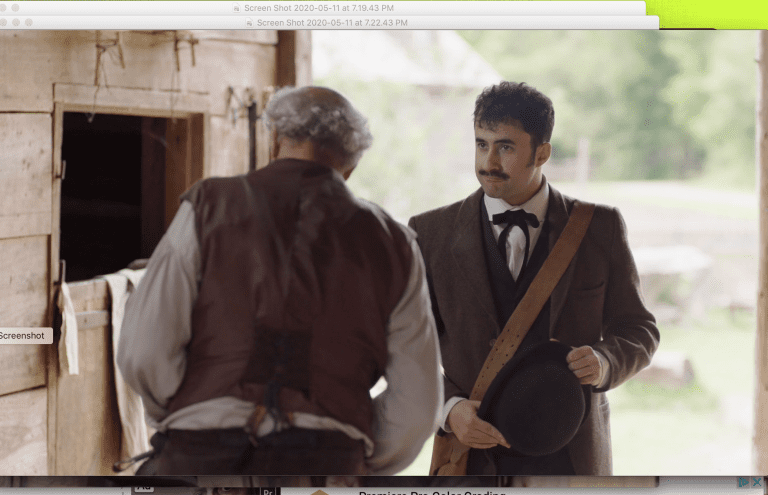 I published this little article last week in Meridian Magazine:
"The Making of "Witnesses": The Fulfillment of a Persistent Dream"
This new piece from Royal Skousen is really, really good. I encourage you to read it:
"A Pre-Print of a Discussion of the Book of Mormon Witnesses by Royal Skousen"
***
Just up in Interpreter: A Journal of Latter-day Saint Faith and Scholarship:
George C. Mitton, "The Book of Mormon as a Resurrected Book and a Type of Christ"
Abstract: This essay emphasizes the remarkable participation of the Book of Mormon in the gospel symbolism of death and resurrection. It explains how the Book of Mormon itself may be seen as a resurrected book, witnessing Christ's resurrection in a remarkable way.
[Editor's Note: Part of our book chapter reprint series, this article is reprinted here as a service to the LDS community. Original pagination and page numbers have necessarily changed, otherwise the reprint has the same content as the original.
See George L. Mitton, "The Book of Mormon as a Resurrected Book and a Type of Christ," in Remembrance and Return: Essays in Honor of Louis C. Midgley, ed. Ted Vaggalis and Daniel C. Peterson (Orem, UT: The Interpreter Foundation; Salt Lake City: Eborn Books, 2021), 121–46. Further information at https://interpreterfoundation.org/books/remembrance-and-return/.]
***
And here, again, are some past articles from Interpreter: A Journal of Latter-day Saint Faith and Scholarship. In view of what subsequently happened, I think that the first of them is genuinely prophetic in its concerns:
Daniel C. Peterson, "Elder Neal A. Maxwell on Consecration, Scholarship, and the Defense of the Kingdom"
Sadly, A. Don Sorenson died just a couple of weeks ago:
Alma Don Sorenson, "An Essay on the One True Morality and the Principle of Freedom"
Abstract: The author introduces the subject of the essay based on scripture by observing that one true morality governs the heavens and exists to govern mortality, which contains all possible ways to live in time and eternity and orders them into a hierarchy of rational preferability. In order to live their endless lives with enduring purpose and fullness, humankind must undertake two stages of probationary preparation, one as premortals and one that begins with mortality and concludes in the post-mortal world with the final judgment, in which they come to know for themselves the one morality and accept its ordering of the many never-ending ways of life and hence the ways they have proven themselves willing to receive. With that introduction in mind, in the next two sections of the essay the author explores what some latter-day scripture reveals about the moral facts that make possible knowledge of the one morality, about how humankind determines good from bad ways to live as they undertake the second stage of probationary preparation, about how they can come to a knowledge of the best way of life contained in that morality, and how in the end they have a perfect knowledge of it.
In the final section of the essay, the author investigates how it was that in the premortal world the hosts of heaven, knowing and accepting as they did the one true morality, nevertheless became deeply divided over two incompatible plans of salvation as they prepared for moral life and went to war over them. A major theme of the essay is that the one morality, and every way to live it contains, center on persons becoming and living as agents unto themselves. The upshot is that the principle of freedom, which prescribes the full collective and personal realization of human agency and which belongs to all humankind at every stage of their endless existence, is the fundamental principle of that eternal morality.
Brant A. Gardner, "I Do Not Think That WORD Means What You Think It Means"
Review of E. Randolph Richards and Brandon J. O'Brien, Misreading Scripture with Western Eyes: Removing Cultural Blinders to Better Understand the Bible (Downers Grove, IL: IVP Books, 2012), 240 pp. $16.00.
Royal Skousen, "The Original Text of the Book of Mormon and its Publication by Yale University Press"
An earlier version of the following paper was presented 5 August 2010 at a conference sponsored by FAIR, the Foundation for Apologetic Information and Research (now FairMormon). The text of this paper is copyrighted by Royal Skousen. The photographs that appear in this paper are also protected by copyright. Photographs of the original manuscript are provided courtesy of David Hawkinson and Robert Espinosa and are reproduced here by permission of the Wilford Wood Foundation. Photographs of the printer's manuscript are provided courtesy of Nevin Skousen and are reproduced here by permission of the Community of Christ. The text of the Yale edition of The Book of Mormon: The Earliest Text (2009) is copyrighted by Royal Skousen; Yale University Press holds the rights to reproduce this text.
Zina Petersen, "Where Shall Wisdom Be Found?"
Review of The Mother of the Lord, volume 1: The Lady in the Temple by Margaret Barker, 2012, London: Bloomsbury.
Kevin Christensen, "Sophic Box and Mantic Vista: A Review of Deconstructing Mormonism"
A review of Deconstructing Mormonism: An Analysis and Assessment of the Mormon Faith (Cranford, N.J, American Atheist Press: 2011) by Thomas Riskas and of Myths, Models and Paradigms: A Comparative Study of Science and Religion (New York, Harper & Row: 1974) by Ian J. Barbour.
Abstract: Riskas's Desconstructing Mormonism claims that believers are trapped in a box for which the instructions for how to get out are written on the outside of the box. He challenges believers to submit to an outsider test for faith. But how well does Riskas describe the insider test? And is his outsider test, which turns out to be positivism, just a different box with the instructions for how to get out written on its outside? Ian Barbour's Myths Models and Paradigms provides instructions on how to get out of the positivistic box that Riskas offers, and at the same time provides an alternate outsider test that Mormon readers can use to assess what Alma refers to as "cause to believe."
Gregory L. Smith, "Passing Up The Heavenly Gift (Part One of Two)"
Gregory L. Smith, "Passing Up The Heavenly Gift (Part Two of Two)"
Review of Denver C. Snuffer, Jr., Passing the Heavenly Gift, Salt Lake City: Mill Creek Press, 2011. 510 pp., no index. $25.97.
Benjamin L. McGuire, "The Late War Against the Book of Mormon"
***
And, finally, a couple of additional items from the Christopher Hitchens Memorial "How Religion Poisons Everything" File©:
"200 Blood Drives Completed in North Central US: Thousands benefit from blood donated by Latter-day Saints"
"Latter-day Saint Charities Provides 30 Million Meals to Children: Partnership with Convoy of Hope and its food vendor, Feed My Starving Children, is giving needed nutrition to school children in nine developing countries"