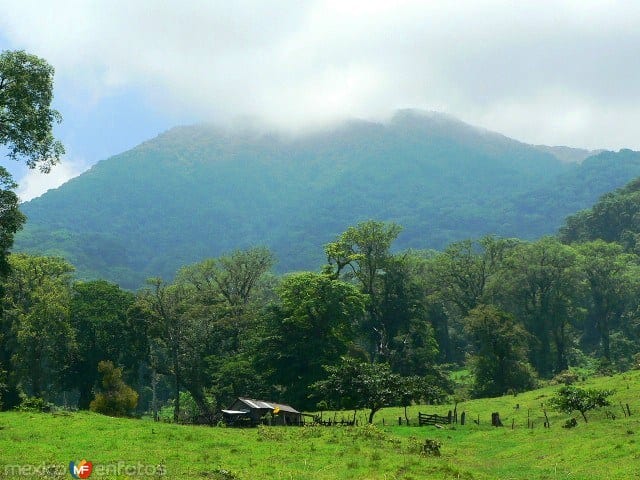 ***
Interpreter Radio Show — March 14, 2021
The 14 March 2021 broadcast of the Interpreter Radio Show is now available online. It involved Terry Hutchinson, John Gee, and Kevin Christensen, who discussed Mark Hofmann's forgeries and how to assess new approaches to Church history in the Show's first hour. The second portion of the Show was devoted to a roundtable discussing the upcoming Come Follow Me Doctrine and Covenants lesson #17 (D&C 41-44). The Interpreter Radio Show can be heard Sunday evenings from 7 to 9 PM (MDT), on K-TALK, AM 1640, or you can listen live on the Internet at ktalkmedia.com.
***
Also newly posted on the website of the Interpreter Foundation is this item:
"Hearing the Voice of the Lord in the Mind:The Book of Mormon" (Part Five of a Series Compiled by Dennis B. Horne)
***
Finally, as a bonus, here are some links to articles from a previous volume of Interpreter. According to certain critics, these are very likely (as are the new items introduced above) to be mere vicious ad hominem hit pieces. Read them (or re-read them), and judge for yourself:
Daniel C. Peterson, "Questioning: The Divine Plan"
Mitt Romney, "Three Streams of Gratitude for Jesus"
Note from the editors: In remembrance of the Easter celebration of Jesus' victory over death, we are pleased to offer this specially written contribution from Mitt Romney.
Gregory L. Smith, "A Welcome Introduction"
Review of Brian C. Hales and Laura H. Hales, Joseph Smith's Polygamy: Toward a Better Understanding. Salt Lake City: Greg Kofford Books, 2015, 198 pages + index.
Suzanne Long Foster, "Providing a Better Understanding for All Concerning the History of Joseph Smith's Polygamy"
Review of Brian C. Hales and Laura H. Hales, Joseph Smith's Polygamy: Toward a Better Understanding. Salt Lake City: Greg Kofford Books, 2015, 198 pages + index.
Craig L. Foster, "An Easier Way to Understanding Joseph Smith's Polygamy"
Review of Brian C. Hales and Laura H. Hales, Joseph Smith's Polygamy: Toward a Better Understanding. Salt Lake City: Greg Kofford Books, 2015, 198 pages + index.
Neal Rappleye, "Rediscovering the First Vision"
Review of: Matthew B. Christensen, The First Vision: A Harmonization of Ten Accounts from the Sacred Grove (Springville, Utah: Cedar Fort Inc., 2014). 51 pp., no index. $14.99.
Loren Blake Spendlove, "Say Now Shibboleth, or Maybe Cumorah"
Abstract: The Deseret Alphabet represents a bold but failed attempt by 19th century LDS Church leaders to revolutionize English language orthography. As 21st century members of the LDS Church, we can benefit from this less than successful experiment by studying the 1869 Deseret Alphabet Book of Mormon and learning how early church members most likely pronounced Book of Mormon names.
Stanford Carmack, "Why the Oxford English Dictionary (and not Webster's 1828)"
Daniel O. McClellan, "Psalm 82 in Contemporary Latter-day Saint Tradition"
Daniel C. Peterson, "Seeing Ourselves Through the Eyes of a Friendly and Thoughtful Evangelical"
A review of Richard J. Mouw, Talking with Mormons: An Invitation to Evangelicals. Grand Rapids and Cambridge: Eerdmans, 2012, 99 pages.
Matthew L. Bowen, "Getting Cain and Gain"
Abstract: The biblical etiology (story of origin) for the name "Cain" associates his name with the Hebrew verb qny/qnh, "to get," "gain," "acquire," "create," or "procreate" in a positive sense. A fuller form of this etiology, known to us indirectly through the Book of Mormon text and directly through the restored text of the Joseph Smith Translation, creates additional wordplay on "Cain" that associates his name with murder to "get gain." This fuller narrative is thus also an etiology for organized evil—secret combinations "built up to get power and gain" (Ether 8:22–23; 11:15). The original etiology exerted a tremendous influence on Book of Mormon writers (e.g., Nephi, Jacob, Alma, Mormon, and Moroni) who frequently used allusions to this narrative and sometimes replicated the wordplay on "Cain" and "getting gain." The fuller narrative seems to have exerted its greatest influence on Mormon and Moroni, who witnessed the destruction of their nation firsthand — destruction catalyzed by Cainitic secret combinations. Moroni, in particular, invokes the Cain etiology in describing the destruction of the Jaredites by secret combinations. The destruction of two nations by Cainitic secret combinations stand as two witnesses and a warning to latter-day Gentiles (and Israel) against building up these societies and allowing them to flourish.
Neal Rappleye, ""The Great and Terrible Judgments of the Lord": Destruction and Disaster in 3 Nephi and the Geology of Mesoamerica"
Review of Jerry D. Grover, Jr., Geology of the Book of Mormon. Vineyard, UT: Self-Published, 2014. 233 pp. +xi, including index and references. $39.99.
Abstract: Over recent decades, several Latter-day Saint scholars and scientists have offered analysis and comparison to geologic events and the destruction recorded in 3 Nephi 8-9. Jerry Grover makes an important contribution to this literature as he provides background on geologic processes and phenomena, details the geologic features of the Tehuantepec region (Mesoamerica), and applies this information to not only the description of 3 Nephi 8-9, but other incidents in the Book of Mormon likely connected to geologic events. In doing so, Grover yields new insights into the narratives he examines, and adds clarity to geographic details that have been subject to varying interpretations.
Jeffrey M. Bradshaw, "Freemasonry and the Origins of Modern Temple Ordinances"
Abstract: Joseph Smith taught that the origins of modern temple ordinances go back beyond the foundation of the world.1 Even for believers, the claim that rites known anciently have been restored through revelation raises complex questions because we know that revelation almost never occurs in a vacuum. Rather, it comes most often through reflection on the impressions of immediate experience, confirmed and elaborated through subsequent study and prayer.2 Because Joseph Smith became a Mason not long before he began to introduce others to the Nauvoo endowment, some suppose that Masonry must have been the starting point for his inspiration on temple matters. The real story, however, is not so simple. Though the introduction of Freemasonry in Nauvoo helped prepare the Saints for the endowment — both familiarizing them with elements they would later encounter in the Nauvoo temple and providing a blessing to them in its own right — an analysis of the historical record provides evidence that significant components of priesthood and temple doctrines, authority, and ordinances were revealed to the Prophet during the course of his early ministry, long before he got to Nauvoo. Further, many aspects of Latter-day Saint temple worship are well attested in the Bible and elsewhere in antiquity. In the minds of early Mormons, what seems to have distinguished authentic temple worship from the many scattered remnants that could be found elsewhere was the divine authority of the priesthood through which these ordinances had been restored and could now be administered in their fulness. Coupled with the restoration of the ordinances themselves is the rich flow of modern revelation that clothes them with glorious meanings. Of course, temple ordinances — like all divine communication — must be adapted to different times, cultures, and practical circumstances. Happily, since the time of Joseph Smith, necessary alterations of the ordinances have been directed by the same authority that first restored them in our day.
Val Larsen, "A Mormon Theodicy: Jacob and the Problem of Evil"
Abstract: Lehi's son Jacob was troubled by a great theological mystery of his and our day — the problem of evil. If God is both all good and all-powerful, how is it possible for the world to be so full of human and natural evils? Jacob was able to elicit from the Lord responses to the question of why He permits evil to flourish in this world. The Lord elucidates the perennial problem of evil for Jacob and us in three distinct genres and at three different levels of abstraction: at a metaphysical level in a philosophical patriarchal blessing, at a concrete level in the history of the emerging Nephite political economy, and in the Allegory of the Olive Tree.