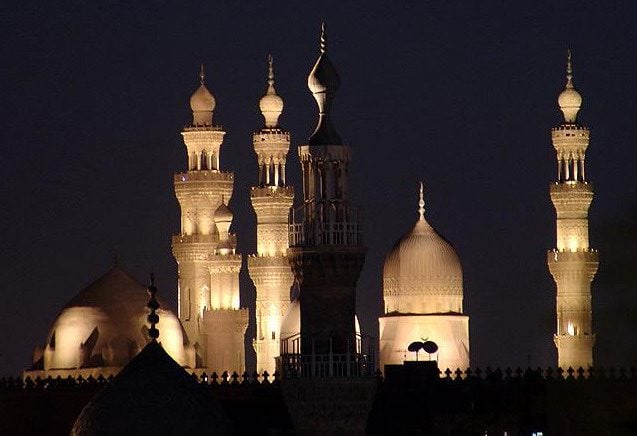 ***
This is very, very good news:
"President Nelson announces plans to preserve pioneer craftsmanship of Manti Utah Temple, construct a new temple in nearby Ephraim"
"Church announces new Latter-day Saint temple in Ephraim, Utah. Manti temple to retain its pioneer heritage"
***
I hope that some of you might enjoy this:
"The Strength of Joseph's Character"
***
I wrote about our dear friend Henry M. Yeates the other day. (See "Farewell, for Now, to a Friend.") . I had not necessarily planned on posting more here about our dear friend Henry M. Yeates, whose funeral is scheduled for Monday morning and whose photograph and obituary can be found at this link. But Tim Ernst, a reader of this blog, shared a remarkable story about Henry that I'm confident Henry's family will love and from which, I hope, some readers here can take a bit of inspiration. I share it with them, and also here, with Brother Ernst's kind permission. If, in the course of our individual lives, we can leave just one or two people deeply grateful for their interaction with us — something that Henry plainly did, and more — that will be a contribution worthy of our existence:
My wife and I have always credited Henry Yeates as being an angel in disguise for our family. He did this by ultimately diagnosing and perhaps saving our son's life.
Although he was only about 6 at the time, our little boy was very sick. We were at our wits end, because every winter and typically around Christmastime, our little boy would catch pneumonia and get so deathly ill that we would fear for his life. He would first get a little sick, and then progressively get worse, reaching temperatures of 103 too often to count. His cough would deepen, his fever increase, and steadily he would become more-and-more lethargic. It always seemed like the closer to Christmas we got, the worse he would get. The poor little boy couldn't remember a single Christmas because each year he was always so sick.
Although our pediatrician was an amazing one, all he could do was prescribe antibiotics, and then we would hope for his recovery. I can't tell you how many cold baths, sleepless nights and restless days spent on the couch as we would watch our little boy get worse and worse.
Finally, the pediatrician referred us to a new Doctor, a Dr. Henry Yeates. Although it was many years ago, I remember vividly the day Dr. Yeates saw our son. I still don't know how, but somehow he discerned that the initial cause of the pneumonia was allergies! I remember that in the course of the visit, he asked us what kind of Christmas tree we had in our house, and we responded that we had a "live" tree. He followed up with the question, "Do you have a live tree every year?" But of course we did. Being from the country, one of our traditions was driving up into the mountains, selecting our tree and bringing it home tied to the roof of our car. We were quite poor at the time, and a live Christmas tree was cheaper and obviously more traditional than an artificial one.
We had been, over the years, slowly killing our son.
Dr. Yeates explained that the Christmas trees we brought into our house were filled with allergens from dust and other particles, and that these were causing our son's bronchial pathways to restrict, eventually allowing pneumonia to enter in. Each day we would get our little boy up, bring him out to the living room, lay him on the couch next to the tree and watch him get sicker and sicker.
We immediately lost the "live" Christmas tree and although my son continued to have allergies, we learned to watch for cats, dogs, furry objects and yes, even Christmas trees from then on. Slowly over time, my son improved, although even to this day he cannot be around any of those items which I have mentioned or he gets incredibly ill.
In our family, we have blessed the name of Henry Yeates for many years now. We're still not certain how he figured it out, but we believe that his diagnosis and following advice saved our son.
***
Henry and his wife had signed up to go with us on an Interpreter Foundation tour to Egypt this coming November; I'm really sorry that that won't happen now. Still, Egypt has been very much on our minds of late.
We've had the very pleasant opportunity yesterday and today to help to host a long-time friend of ours, an Egyptian Coptic Catholic graphic artist by the name of Elhamy Naguib, here in Utah, along with two of his daughters. He and his late American wife were two of our best friends (and among our earliest and best supports) during the four years — the first four years of our marriage — that we lived just south of Cairo. When we knew that he was coming, we made arrangements to interview him on camera about Egypt and about his life and work, and, with the kind help of Tom Pittman (and one of our friend's own daughters), we've just completed that. We did it in our living room, and it was nice that a large blue wall hanging (depicting some of the domes and roofs of Cairo) that he had designed happens to dominate the living room wall that was behind him for the filming. Another weaving, this one of rural Egyptian peasant life, dominates the entry of our house.
***
And, finally, some links that I think important:
"President Russell M. Nelson and the COVID-19 vaccine: What the church leader has said and done: Revered as a prophet by Latter-day Saints, he prayed throughout 2020 for a vaccine to relieve world suffering caused by the pandemic."
"Francis Collins urges evangelicals: 'Love your neighbor,' get COVID-19 vaccine: 'It was an answer, even beyond what I had almost dared to pray for,' the National Institutes of Health director said of vaccine efficacy."
"Health care organizations find success with faith-based allies in vaccine distribution: Collaboration between religious officials and health care professionals — from both nonprofit and for-profit companies — has aided efforts to increase access to vaccinations."
From the LDS Church News: "Church donations aiding UNICEF's role in global effort to provide 2 billion COVID-19 vaccinations"
"Survey: Faith leaders key to combat vaccine hesitancy among religious — and QAnon believers: Faith-based approaches to combating vaccine hesitancy could be crucial to achieving herd immunity."