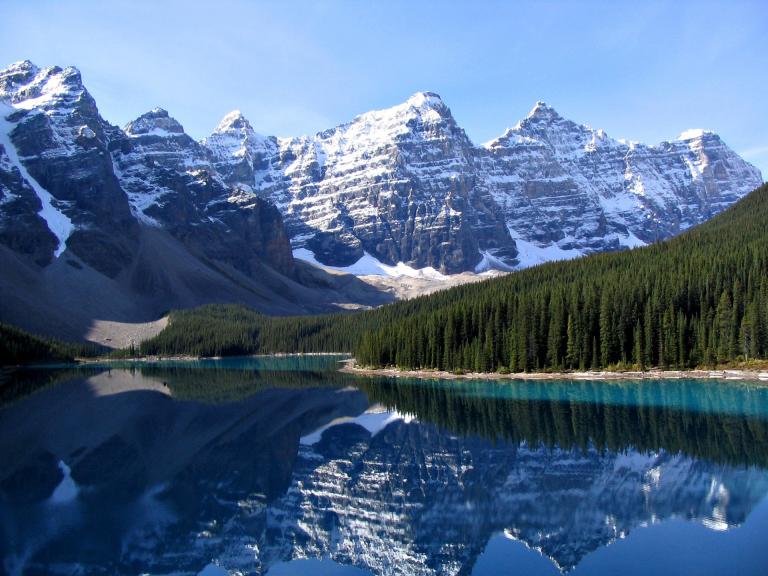 ***
Our longtime neighbor and friend Henry Yeates died early this morning. After a struggle against cancer that lasted somewhat more than a year and a half, and especially after the dismal and hopeless wait of the past few weeks, his passing is a mercy and a deliverance. But we who are left behind still mourn, and we feel his loss — and will feel his loss — deeply. The pain is most acute, obviously, for his wife and family. Still, his departure leaves a gaping hole in our circle of friends. People — irreplaceable, unique, complex personalities –are the most interesting and most valuable things in the known universe.
Our little neighborhood has changed dramatically since my wife and I first took up residence here. However, Henry and his wife, Bonnie, were here when we arrived, and they have been among our best friends for decades. Moreover, they have been part of a small group of us who have travelled together, bought season tickets to the Hale theaters together, socialized at holidays together, enjoyed meals together. How we will miss him!
Our last trip with Henry and Bonnie — and one other neighborhood couple — was to the Canadian Rockies fairly late in the summer of 2019. He did a lot of hiking on that trip in Banff National Park and Jasper National Park and their environs, but he was feeling a bothersome pain in his hip. Although he had always taken good care of his health, he thought that he might need a hip replacement. Instead, although he didn't know it yet, he was feeling the effects of multiple myeloma in his bones and in his blood.
I'll miss his unique and irrepressible sense of humor, always at a slight angle to that of others and to the world around him, often featuring puns.
One of my sons tells me of a time when he was sitting with a friend in a church meeting. The two teenagers were trying to pay attention. Next to them, though, was Henry, frequently one of their youth leaders. He was continually making wisecracks through the meeting. At one point, he rolled both ends of his tie up. "Which one is going to win?" he asked, holding both ends up by his collar and then releasing them to fall down. "It's a tie!" he said.
He continually got me in trouble during ward choir practice. He insisted on standing by me in the bass section, and he kept up a fairly continuous muttered patter of jokes, historical questions, and wry observations. The choir director, a good friend, would give us The Hairy Eyeball and, eventually, address us directly. (She called us Bert and Ernie.) I tried to make her understand that it was Henry who was doing the talking. I was simply listening, politely. But to no avail. I fully expected to be assigned to go to one of the classrooms and write "I will not talk during choir practice" one thousand times on the blackboard.
While I was visiting with him just a few days ago, we reminisced about a trip to Italy a number of years back. We were all reading Dan Brown's trashy potboiler Angels & Demons, which had just appeared and was topping the bestseller lists. None of us took it seriously — it's spectacularly inaccurate in its historical and other claims, on multiple levels — but it was good clean fun. After all, it's largely set in Rome, at sites that we were visiting. One evening, there was a knock at the door of my hotel room. I opened the door, and there stood Henry and our next-door neighbor, clad in white hotel bathrobes with white towels over their heads and holding flashlights beneath their chins. They were, they said, the Illuminati. Down the hallway, a cleaning lady was staring incredulously at these two very strange but fully-grown men. I wonder what she made of the sight.
Also long ago, my youngest son was set to go on one of the annual field trips to Costa Rica that Mountain View High School's astonishing Mr. Clark organized for his better students. I attended a meeting for the parents and, there, it was Henry who persuaded me to sign up, along with him and Bonnie, to go along as one of the adult chaperones. This did not altogether please my son, who plainly felt that it crimped his style; he virtually ignored me for the whole time. But Henry and I got along famously.
Whenever we needed help, Henry would invariably be among the first to show up. Late on one memorable night, a medical emergency suddenly occurred in my home. I was alone with the person who needed urgent help, and I had difficulty, while trying desperately to help him, even reaching the telephone. But I reached Henry. A physician, he threw on some clothes and was at our house in minutes. It was such a relief to have somebody there who both knew what he was doing and was a friend. I will never forget that.
A grandson of President Henry D. Moyle, Henry Moyle Yeates was a missionary in Germany as a young man. Among his many subsequent callings, he thoroughly enjoyed serving as the bishop of a Young Single Adult ward. He loved working with the youth; in many ways, he was still one of them himself. A few years ago, he and his wife served a mission in Ghana, but they had to cut it short just a bit because he became ill. It may be that that was a foretaste of the cancer that would eventually claim his life. On 25 April 2015, Henry and Bonnie were in Kathmandu, Nepal, when a massive earthquake struck a few miles away, injuring approximately 22,000 people and killing roughly 9,000. They were unhurt, but it took them a while to get out of the country. About two years thereafter, through the Salt Lake City-based nonprofit Youthlinc, he returned with Bonnie and some of his grandchildren as a medical volunteer in order to help the Nepalese in their ongoing recovery.
Henry loved life. He wanted to to stay here. About a week ago, to our astonishment because he was so grievously ill, he left his house and, in a wheelchair, attended a performance of the musical Les Misérables at the Hale Centre Theatre in Sandy. That rather heroic venture reflected his love for both music and history. He enjoyed few things more than reading about historical events, and he and I discussed historical issues many times over the years.
Henry loved (and loves) his family. He wanted to be with them. A video taken a week ago shows him singing "You Are My Sunshine" to a small grandchild snuggled on his chest. He could barely manage it, not merely because he was very ill but because he was crying.
I was quietly gratified, a week or two ago, when I saw that our mutual friend Ken McCarty, hoping to offer some comfort to the Yeates family, had shared with them a column that I had written for the Deseret News back on 1 March 2012 — less than a month before I myself would be in desperate need of such comfort because of the devastating, totally unexpected death of my beloved older brother. The column was inspired by the story of Ken and Debbie McCarty's own daughter.
How sweet the assurances of the Gospel are at such times as these!
I close these thoughts about my friend Henry with a well-known passage from a sermon entitled "Death, the King of Terrors," that was delivered in 1910 by Henry Scott-Holland, a priest at St. Paul's Cathedral in London, while the body of King Edward VII lay in state at Westiminster. They're not easy words to hear at a time like this. Not from our earthly, mortal perspective. Not when the wound is fresh. Not when family and relationships have just been rent asunder by a violent and seemingly unbridgeable gash. They're too light. Almost too flippant. But the assurance of the Gospel, the promise of the Easter holiday that we just recently celebrated again, is that they are true:
Death is nothing at all.
It does not count.
I have only slipped away into the next room.
Nothing has happened.
Everything remains exactly as it was.
I am I, and you are you,
and the old life that we lived so fondly together is untouched, unchanged.
Whatever we were to each other, that we are still.
Call me by the old familiar name.
Speak of me in the easy way which you always used.
Put no difference into your tone.
Wear no forced air of solemnity or sorrow.
Laugh as we always laughed at the little jokes that we enjoyed together.
Play, smile, think of me, pray for me.
Let my name be ever the household word that it always was.
Let it be spoken without an effort, without the ghost of a shadow upon it.
Life means all that it ever meant.
It is the same as it ever was.
There is absolute and unbroken continuity.
What is this death but a negligible accident?
Why should I be out of mind because I am out of sight?
I am but waiting for you, for an interval,
somewhere very near,
just round the corner.
All is well.
Nothing is hurt; nothing is lost.
One brief moment and all will be as it was before.
How we shall laugh at the trouble of parting when we meet again!