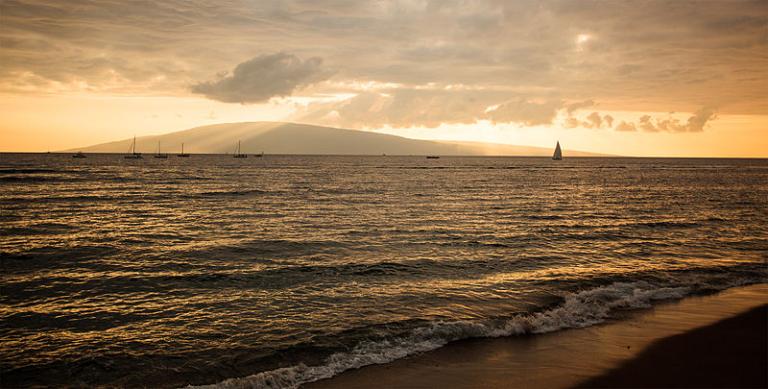 ***
You may perhaps have missed this:
"Apple iTunes Features the Witnesses Movie Trailer on the Front Page of their Movie Trailer Site"
One critic, obviously in acute need of something, anything, negative to say about the Witnesses film in response to the iTunes story, has demanded to know how the film will help people who need food or clean water or comfort in sorrow or relief from disease or help with disability.
To which, obviously, the answer is that it won't. Certainly not directly. The critic already knew this, of course. It was a rhetorical question, designed to elicit — to force — a negative reply. But the demand was a cheap shot.
Feeding the hungry, providing clean water to those who need it, supplying medical assistance to the sick, comforting those in need of comfort, and caring for those who suffer from disabilities — these are all very important things to do. Good things. But very few of us, if any, devote everything we have, all of our time and money and energy, to them, or even think that we should. Even people who are deeply committed to helping the hungry and the poor go out to restaurants occasionally, own computers, surf the web, buy cars that exceed their needs and requirements, and, yes, watch movies. It's not a very potent argument against art museums and symphony orchestras that they don't provide clean water to African villages. Neither the Nature Conservancy nor the World Wildlife Fund nor Harvard Alumni furnishes anybody at all with either wheelchairs or antibiotics. But that surely doesn't mean that such efforts are without value. Is the existence of the Sierra Club an offense against the poor? Is endowing a music scholarship a crime against the homeless?
I wonder whether the person pretending to be indignant on such grounds about the Witnesses project is equally outraged by donations to Planned Parenthood and/or to Black Lives Matter.
I would be perfectly happy, of course, if Witnesses were to somehow cure cancer or put an end to poverty. It won't, though. But here's something for that critic to contemplate: Scores of studies indicate that religious people tend to give more to charity — more money, more time, more effort — than secularists do. And they don't only give more to their churches, synagogues, temples, and mosques. They give more to non-religious charities, as well. So perhaps our critic should be hoping that Witnesses will reach and persuade huge audiences that, becoming more religious as a result, will commit themselves more fully to charity — thus helping to put an end to thirst, hunger, disease, and disability. And might Witnesses be able to give comfort to the afflicted? I expect so, although that wasn't the specific purpose for which it was created: Religious faith demonstrably provides comfort in times of sorrow and distress. If Witnesses aids anybody to gain or to strengthen faith, it will thereby enable that faith to give comfort when comfort is needed.
I hope that the critic in question buys tickets for all of his or her friends and family and that he or she will attend the theater frequently to watch Witnesses, so that the film will sink deeply into his or her soul.
***
We explored the town of Lahaina a little bit more today. I've come to Lahaina several times before, beginning when I was seventeen. But it was only on the last couple of visits that I began to realize the deep religious significance of the place for members of the Church of Jesus Christ of Latter-day Saints. The overwhelming majority of those who visit Lahaina — whether Latter-day Saints or not — come for the shopping and the fast (sea)food and the fine dining and the night life. But this is the place — about two or three hundred yards off shore, roughly in front of the old Pioneer Inn, the Banyan Court, and the marina — where Elder Lorenzo Snow, then of the Council of the Twelve but a future president of the Church, drowned in 1864 and was restored to life, apparently through miraculous means. (He had been visiting the Latter-day Saint "place of refuge" — the forerunner to Laie — on the island of Lanai, where things badly needed to be cleaned up.) More importantly, perhaps, it's the place where the young missionary George Q. Cannon — who would eventually serve as one of the Twelve and then as a counselor to four presidents of the Church — experienced a life-altering theophany, of which he testified for the remainder of his life. (See my 2016 article for the Deseret News, "Remembering the history of the LDS Church on the Hawaiian Islands.")
Jonathan (or Jonatana) Napela, almost certainly the most important Latter-day Saint convert in Hawaii during the nineteenth century, was educated at the Lahainaluna School, located 500 feet above Lahaina town on the slopes of the old West Volcano. Founded in 1831, Lahainaluna is the oldest "American" high school west of the Mississippi and, in its early prime, it educated the Hawaiian elite. We drove up to visit it and were not surprised to find it deserted on a Saturday in late June. Apparently, though, visitors are relatively rare and the gate was supposed to have been closed. After we had been walking for just a few minutes near the 1834 Hale Pa'i or "House of Printing" — the oldest building still standing on the campus — a car drove up. The woman in it asked if we needed help. We said No, and that we were merely sight-seeing. It turns that she is the current principal of the high school, which has 1007 students. An alarm had gone off, indicating movement on the campus where there was supposed to be none. We had a pleasant conversation. Just now, having looked her up, I find that she's a native of West Maui, a graduate of both Lahainaluna High School and — whaddya know — the Hawaii campus of Brigham Young University.
***
Some of you will enjoy this 8.5-minute video:
"It's True : An Evangelical Pastor's Journey to Truth in the Mormon Church"
***
You may not enjoy these items from the Neville-Neville Land blog, but they're a necessary medicine:
"Those who live in glass houses, pt. 13"
"Jonathan Neville and the limits of knowledge"
"Is the Church neutral or not, Jonathan Neville?"
***
On a more upbeat note, here is a small sampling of items from the Christopher Hitchens Memorial "How Religion Poisons Everything" File©:
"Inter-Religious Council of Ethiopia's Secretary General Visits Temple Square: The east African religious leader met with the First Presidency and visited Welfare Square, the Humanitarian Center and the Bishops' Central Storehouse"
(The video is worth watching.)
"Carol F. McConkie Elected Vice President of the NGO Committee on the Status of Women, Geneva"
"Latter-day Saints Around the World: Country Newsroom Websites, May 3, 2021: Featuring news from Canada, Russia, the United States, Peru and Mexico."
"Church donates funds to help sex trafficking victims"
From a gay Jewish atheist, with a focus on Utah: "Meeting in the middle on religious and LGBTQ rights: There is a way to protect the LGBTQ community and people of faith if Americans would rediscover a passion for compromise"
Which reminded me of this older item: "Megan McArdle: How Utah has kept the American dream alive"
Kihei, Maui, Hawaii