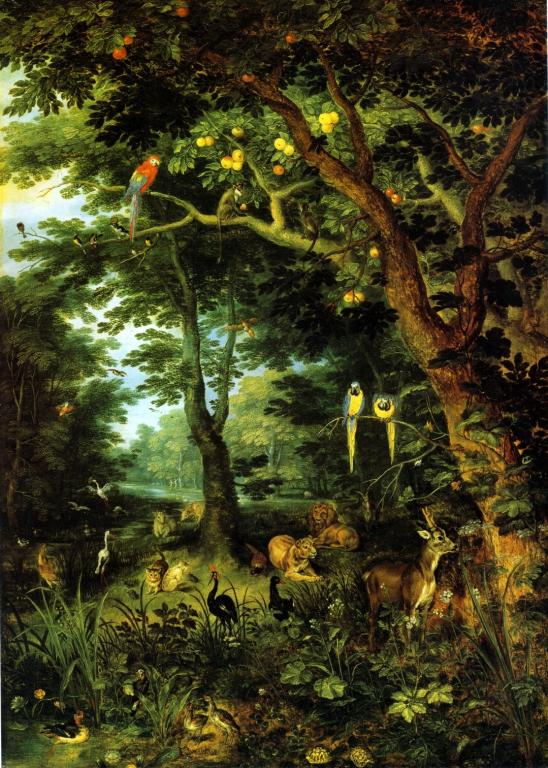 ***
Another article has appeared, this one by David M. Calabro, in Interpreter: A Journal of Latter-day Saint Faith and Scholarship:
"The Divine Handclasp in the Hebrew Bible and in Near Eastern Iconography"
Abstract: David Calabro explores what he describes as the "divine handclasp" in the Hebrew Bible. The term refers to a handclasp between God and his human servant that had a place in ancient Israelite temple worship. Calabro indicates it was a ritual gesture that was part of temple rite performance with a priest acting as proxy for God in close interaction with mankind. While other scholars have suggested the gesture was indicative of deity transporting mankind to "glory," Calabro's research proposes the clasping of right hands while facing one another was ritually indicative of God granting access to His chosen rather than transporting him.
[Editor's Note: Part of our book chapter reprint series, this article is reprinted here as a service to the LDS community. Original pagination and page numbers have necessarily changed, otherwise the reprint has the same content as the original.
See David Calabro, "The Divine Handclasp in the Hebrew Bible and in Near Eastern Iconography," in Temple Insights: Proceedings of the Interpreter Matthew B. Brown Memorial Conference, "The Temple on Mount Zion," 22 September 2012, ed. William J. Hamblin and David Rolph Seely (Orem, UT: The Interpreter Foundation; Salt Lake City: Eborn Books, 2014), 25–66. Further information at https://interpreterfoundation.org/books/temple-insights/.]
***
Also posted rather recently on the website of the Interpreter Foundation:
"Book of Moses Essays #53: Moses Sees the Garden of Eden (Moses 3) "Is the transition between Moses 2 and 3 a clumsy stitch or a skillful shift? (Moses 3:4–5)"
***
And now, as I've been doing a bit lately, I offer some annotated links from a previous volume of Interpreter:
Daniel C. Peterson, "Three Degrees of Gospel Understanding"
Abstract: Few fireside talks outlive the week in which they are given. But Professor Stanley Kimball's remarks, offered one evening long ago in southern California, have stayed with me for nearly three and a half decades. In my view, they offer a key to surviving challenges or even what have come to be called "faith crises" — and, indeed, a key not only to surviving them but to thriving spiritually by having overcome them
Keith Thompson, "Joseph Smith and the Doctrine of Sealing"
Abstract: Brian Hales has observed that we cannot understand Joseph Smith's marriage practices in Nauvoo without understanding the related theology. However, he implies that we are hampered in coming to a complete understanding of that theology because the only primary evidence we have of that theology is the revelation now recorded as Section 132 of the Doctrine and Covenants and a few entries in William Clayton's journal. This paper argues that we have more primary evidence about Joseph Smith's sealing theology than we realize. The accounts we have of the First Vision and of Moroni's first visits in 1823 have references to the sealing power embedded in them, ready for Joseph to unpack when he was spiritually educated enough to ask the right questions.
Jeffrey M. Bradshaw, "Lott Harris' First-Person Account of the Conspiracy of Nauvoo and Events Surrounding Joseph Smith's "Last Charge: to the Twelve Apostles"
Abstract: A well-known account from early Church history describes how, in the spring of 1844, two young men, Dennison Lott Harris and Robert Scott, helped protect Joseph Smith from dissidents plotting against his life. Almost completely unknown, however, is Dennison's account of his subsequent role as a firsthand witness to events that appear to have taken place on the morning of 26 March 1844, just prior to the meeting in which Joseph Smith gave his "Last Charge" to the Quorum of the Twelve and "roll[ed] the kingdom off [his] shoulders" onto theirs in the presence of the Council of Fifty. This article provides the background necessary to understand all these events and publishes for the first time a complete, annotated transcript of Dennison's 1881 verbal statement to First Presidency counselor Joseph F. Smith. In addition, the article includes a discussion of the significance of apostolic succession then and now, drawing in part on the encounters of Catholic scholars John M. Reiner and Stephen H. Webb with Mormonism. In the Appendix, I reproduce an 1884 article from The Contributor that gives a secondhand version of Dennison's account of the conspiracy of Nauvoo.
Paul Y. Hoskisson, "A Brighter Future for Mormon Theology: Adam S. Miller's Future Mormon"
Review of Adam S. Miller, Future Mormon: Essays in Mormon Theology (Salt Lake City, UT: Greg Kofford Books, 2016)
Ralph C. Hancock, "Beyond Agency as Idolatry"
Review of Adam S. Miller, Future Mormon: Essays in Mormon Theology (Salt Lake City: Greg Kofford Books, 2016)
Jeffrey M. Bradshaw and K-Lynn Paul, ""How Thankful We Should Be to Know the Truth": Zebedee Coltrin's Witness of the Heavenly Origins of Temple Ordinances"
Abstract: In this article, we examine circumstantial evidence for the claim of Zebedee Coltrin, contained in a secondhand report within a heretofore unpublished letter, that Jesus Christ came personally to the Kirtland Temple over an extended period to give instruction about temple work. After summarizing what Joseph Smith seems to have known about temple ordinances by 1836, we attempt to show when and how the experience reported in the letter might have occurred. We give short biographies of the participants in the story of the letter: Luna Ardell "Dell" Hinckley Paul, Zebedee Coltrin, and "Brother Potter." We cite Matthew. B. Brown's observations on the question of why it might have been expedient that the Saints wait several years before receiving the full complement of temple ordinances that were eventually administered in Nauvoo. Both a typescript and a reproduction of the manuscript of the letter are provided, as is an additional letter to family members from co-author K-Lynn Paul describing the circumstances under which his grandmother's letter was found and donated to the Church. The Dell Paul letter is consistent with arguments that the Prophet learned much about temple ordinances through personal experiences with heavenly beings, translations, and revelations as much as a decade before he got to Nauvoo. If the letter's claim that Jesus Christ "stood and talked to them just as I am talking to you" is accurately reported, it provides an additional witness of the Savior's frequent presence in Kirtland in 1836.