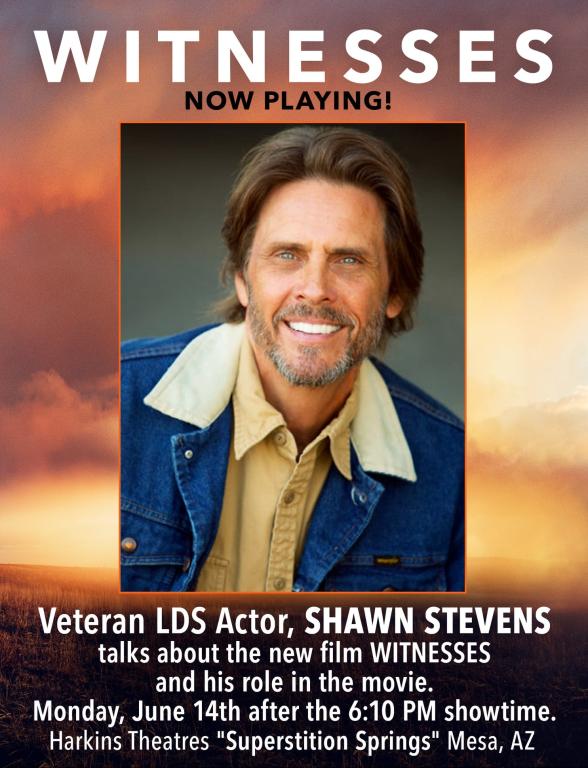 ***
I'm happy to see such events as the one shown in the image above, for Mesa, Arizona, on Monday.
Here's some news for those in Southern California. Our superb distributor, Brandon Purdie, has been able to book what I'm told is one of the most prominent and prestigious art-house theater chains in the greater Los Angeles area for Witnesses. It's the Newhall Laemmle theater in Santa Clarita/Valencia. Lincoln Hoppe, who plays Martin Harris in the film, lives in the Santa Clarita/Valencia area. Laemmle has invited both him and Caleb Spivak, the non-Latter-day Saint actor who plays Oliver Cowdery, to participate in a Q&A after the showings each night.
***
I published the column below in the 15 October 2015 issue of the Deseret News:
Some critics, realizing that the Book of Mormon was beyond young Joseph Smith's capacities, have tried to explain it by invoking the help of Oliver Cowdery. But the historical facts offer them little or no support. Oliver always emphatically insisted that the book is exactly what it claims to be, and there are plenty of character witnesses on his behalf. A glance at the last two years of his life will illustrate my point.
In 1847, when Oliver had been out of The Church of Jesus Christ of Latter-day Saints for very nearly a decade, he moved from Tiffin, Ohio, to Elkhorn, Wisconsin, mainly because of the health problems that would shortly kill him at an early age. Soon, he became co-editor of the Walworth County Democrat.
In the spring of 1848, having been in the area for less than a year, Cowdery was nominated as the Elkhorn district's Democratic candidate for the Wisconsin state Assembly. (Wisconsin was admitted to the Union and became a state on May 29, 1848.) Endorsing him, the Wisconsin Argus on April 11, 1848, described Cowdery as "an honest man and a sterling democrat" (see "The Return of Oliver Cowdery" by Scott H. Faulring in "The Disciple as Witness: Essays on Latter-day Saint History and Doctrine in Honor of Richard Lloyd Anderson," edited by Stephen D. Ricks, Donald W. Parry and Andrew H. Hedges).
"We have known Mr. C(owdery) long and favorably by reputation … as a leading democrat, an eminent lawyer, and a worthy citizen, who is entitled to the fullest confidence of his party."
John Breslin, the editor of the Seneca Advertiser, also offered his endorsement in May 1848, although he was based in Ohio rather than Wisconsin: "We are gratified to learn … that our esteemed friend and former fellow citizen, O(liver) Cowdery, Esq., has been nominated as the Democratic candidate for the House of Representatives in that state. This intelligence has been hailed with the highest satisfaction by his numerous friends here.
"Mr. C(owdery) was a resident among us for a period of seven years, during which time he earned himself an enviable distinction at the bar of this place and of this judicial circuit, as a sound and able lawyer, and as a citizen none could have been more esteemed. His honesty, integrity, and industry were worthy the imitation of all. Politically, Mr. C(owdery) was a prominent, active and radical Democrat, never tiring in furthering the good cause."
Cowdery's Whig opponents, however, made his association with the Book of Mormon a campaign issue, and he lost the election by 40 votes.
Immediately after his defeat, his good friend and political ally Horace A. Tenney, who edited Wisconsin's leading political newspaper, wrote, as noted in Faulring's "The Return of Oliver Cowdery": "We regret to learn from the Walworth County Democrat that Oliver Cowdery, Esq., was defeated for the Assembly in the Elkhorn district, by a small majority. He is a man of sterling integrity, sound and vigorous intellect, and every way worthy, honest and capable. He was defeated in consequence of his religion!"
Similarly, only those who cannot tolerate the religious implications of his testimony seek to dismiss Oliver Cowdery as dishonest, unstable and unreliable.
However, as the leading authority on the lives and characters of the witnesses to the Book of Mormon, Richard Lloyd Anderson, says, "Oliver's solid career as a responsible attorney and public servant is completely inconsistent" with the assumption of fraud on his part (see Anderson's "Investigating the Book of Mormon Witnesses").
In 1848, slightly more than a year before he died and only months after all those testimonials to his integrity were given, Oliver Cowdery was rebaptized into The Church of Jesus Christ of Latter-day Saints at Kanesville, Iowa. On Oct. 21 of that year, he bore his testimony to a special conference of the LDS Church at Council Bluffs, Iowa:
"I wrote, with my own pen, the entire Book of Mormon (save a few pages), as it fell from the lips of the Prophet Joseph Smith, as he translated it by the gift and power of God, by the means of the Urim and Thummim, or, as it is called by that book, 'holy interpreters.' I beheld with my eyes and handled with my hands the gold plates from which it was translated. I also saw with my eyes and handled with my hands the 'holy interpreters.' That book is true. Sidney Rigdon did not write it. Mr. (Solomon) Spaulding did not write it. I wrote it myself as it fell from the lips of the prophet. It contains the everlasting gospel. … It contains principles of salvation; and if you, my hearers, will walk by its light and obey its precepts, you will be saved with an everlasting salvation in the kingdom of God on high" (see "Last Days of Oliver Cowdery," Deseret News, April 13, 1859, and Anderson's "Reuben Miller, Recorder of Oliver Cowdery's Reaffirmations," BYU Studies, 1968).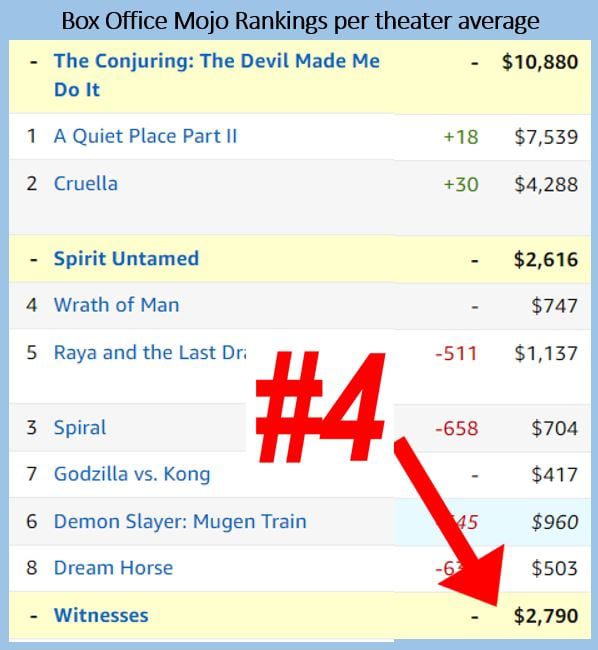 ***
To the disgust of many of its critics, the Interpreter Foundation is not dead, nor doth it sleep. Here's a new item that appeared today:
Book of Moses Essays #59: Moses Witnesses the Fall: (Moses 4): Satan's Original Glory and the Symbols of Kingship (Moses 4:1–4)
***
It's been quite a while since I shared anything from the Christopher Hitchens Memorial "How Religion Poisons Everything" File©, but here's a little item that will help to slake your thirst, at least in the short term for the horrors that theism routinely causes:
"Church Donated Computers Help Blind and Visually Impaired Individuals in French Polynesia"
***
Today was devoted very largely to family and to something of a nostalgia tour. I had already enjoyed my traditional date milkshake at the Crystal Cove Shake Shack overlooking the ocean from the Pacific Coast Highway — something that I've done intermittently since I was a child, for as long as I can remember. And we had already gone out to sea with Captain Dave's Dolphin Safari off of Dana Point and Laguna, as we typically try to do when we're in the area. (We didn't see any any whales this time, but we saw quite a few short-beaked common dolphins and bottlenose dolphins, as well as about a dozen California sea lions.)
So, today, we drove to visit the graves of my father and my mother at Rose Hills Memorial Park and to visit my brother's grave in the San Gabriel Cemetery. It was a reasonably clear day, and my parents' resting places are beautifully situated; standing by them, we could see the television antennas and the observatories atop Mount Wilson, at which I looked up through my childhood and adolescence, and the skyscrapers of downtown Los Angeles. On a less solemn note, I had the traditional pastrami dip sandwich, another common feature of my growing up, at The Hat. And we topped all of this off by attending a dance recital that included a six-year-old grandniece, my brother's granddaughter. I knew that, had our situations been reversed, he would have been there for me. After the recital, chatting while walking out to our car, I failed to notice an obstacle low on the ground in the parking lot and ended up unexpectedly and rather violently kissing the pavement. Let's put that down to my great affection for my native soil. No concern for personal dignity will prevent me from expressing that affection. It's so good to be back home! Fortunately, no broken teeth.
Posted from Newport Beach, California