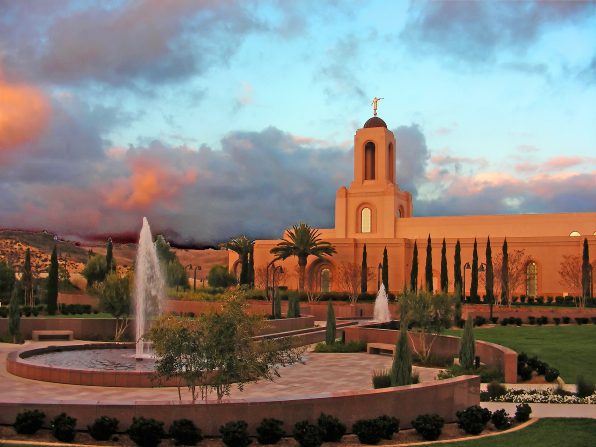 ***
Have you seen Witnesses yet? Are you going to watch it tonight? Tomorrow night?
***
Two new articles — in this case, two book reviews — were published today in Interpreter: A Journal of Latter-day Saint Faith and Scholarship:
Brian C. Hales, "Seeking a Global Context for the First Vision"
Review of Richard E. Bennett, 1820: Dawning of the Restoration (Provo, UT: Religious Studies Center at Brigham Young University / Salt Lake City: Deseret Book, 2020). 380 pages. Hardcover, $31.99.
Abstract: Richard E. Bennett's latest volume, 1820: Dawning of the Restoration, is not a book about the First Vision. Instead, it describes the world in 1820 through thirteen biographies that provide useful context to the seminal event. Included are Napoleon Bonaparte, Jean Francois Champollion, Alexander I, Ludwig van Beethoven, Theodore Gericault, Samuel Taylor Coleridge, George IV/Queen Caroline, John Wesley/William Wilberforce/Hannah More, Simon Bolivar, John Williams, Henry Clay, Alexander Von Humboldt, and Joseph Smith. Topics of military conquest, music, science, literature, art, linguistics, religion, politics, and the industrial revolution receive extensive coverage for 1820 and the surrounding decades. Even if readers are not seeking an expanded understanding of the world that launched the Restoration, this well-written and highly researched compilation would be an interesting and rewarding read.
Craig L. Foster, "Understanding the Year 1820"
Book Note: Richard E. Bennett, 1820: Dawning of the Restoration (Provo, UT: Religious Studies Center at Brigham Young University / Salt Lake City: Deseret Book, 2020). 380 pages. Hardcover, $31.99.
Abstract: Richard E. Bennett's 1820: Dawning of the Restoration takes a look at this significant year in a global historical context. He has produced a fascinating book for both members of the Church and non-members.
***
This weekend, when you're wondering what on earth to do during those moments in which you're neither attending a screening of Witnesses nor reading the two new book reviews to which I link above, you can sample or revisit some of the articles that Interpreter has published in the past. Here are links to a half dozen of them:
Daniel C. Peterson, "The Book of Mormon Witnesses and Their Challenge to Secularism"
There has been much comment recently on the growth in numbers of the religious "nones." Not all of them are actually non-theists, but secularism or naturalism is undoubtedly on the rise — and Latter-day Saints have not escaped damage from the trend. Several recent books and articles have sought to help their readers live with doubt, cope with uncertainty, or find value or joy in the Mormon community even when some, most, or perhaps even all of its founding narrative has come to seem untenable. I believe, however, that naturalism should be directly challenged and that the Book of Mormon is among our best tools for doing so. And the Witnesses to the Book of Mormon are, in turn, some of our best evidences for its truth — and the only "secular" evidence that the Lord himself has provided.
Daniel T. Ellsworth, "Their Imperfect Best: Isaianic Authorship from an LDS Perspective"
Abstract: For Latter-day Saints, the critical scholarly consensus that most of the book of Isaiah was not authored by Isaiah often presents a problem, particularly since many Isaiah passages in the Book of Mormon are assigned post-exilic dating by critical scholars. The critical position is based on an entirely different set of assumptions than most believers are accustomed to bring to scripture. This article surveys some of the reasons for the critical scholarly position, also providing an alternative set of assumptions that Latter-day Saints can use to understand the features of the text.
Matthew L. Bowen, ""I Kneeled Down Before My Maker": Allusions to Esau in the Book of Enos"
Abstract: The Book of Enos constitutes a brief literary masterpiece. A close reading of Enos's autobiography reveals textual dependency not only on 1 Nephi 1:1-2 and Genesis 32–33, but also on earlier parts of the Jacob Esau cycle in Genesis 25, 27. Enos's autobiographical allusions to hunting and hungering serve as narrative inversions of Esau's biography. The narrative of Genesis 27 exploits the name "Esau" in terms of the Hebrew verb ʿśh/ʿśy ("make," "do"). Enos ("man") himself incorporates paronomastic allusions to the name "Esau" in terms of ʿśh/ʿśy in surprising and subtle ways in order to illustrate his own transformation through the Atonement of Jesus Christ. These wordplays reflect the convergence (in the Genesis narratives) of the figure of Esau before whom Jacob bows and whom he embraces in reconciliation with the figure of the divine "man" with whom Jacob wrestles. Finally, Enos anticipates his own resurrection, divine transformation, and final at-one-ment with the Lord in terms of a clothing metaphor reminiscent of Jacob's "putting on" Esau's identity in Genesis 27.
Noel B. Reynolds, "Two New Studies of Biblical Repentance"
Review of Mark J. Boda, 'Return to Me:' A Biblical Theology of Repentance, volume 35 of New Studies in Biblical Theology, ed. by D. A. Carson (Downers Grove, IL: InterVarsity Press, 2015), 198 pp. plus bibliography, author index, and scripture index ($24, paper); and of David A. Lambert, How Repentance Became Biblical: Judaism, Christianity, and the Interpretation of Scripture (New York: Oxford University Press, 2016), 224 pp. plus bibliography and indices of primary sources and subjects ($74, hardcover).
Dominic Kent, "A Modern Translation of Genesis 1–11 in the Traditional Sense"
Samuel L. Bray and John F. Hobbins, Genesis 1–11: A New Old Translation for Readers, Scholars, and Translators (Wilmore, KY: GlossaHouse, 2017). 326 pages, $14.99, paperback.
Abstract: Samuel L. Bray and John F. Hobbins have recently released a new translation of Genesis chapters one to eleven. The highlight of the work is their extensive notes that provide insight into not just their translation process, but on the process of Bible translation as a whole. The book offers a great deal to interest Bible readers, scholars, and translators.
Richard Dilworth Rust, ""How long can rolling waters remain impure?": Literary Aspects of the Doctrine and Covenants"
Abstract: Many parts of the Doctrine and Covenants are literary in character. That is, their content is made appealing and more memorable and meaningful through aesthetic qualities. With content often determining form and form revealing content, profound concerns are presented in ways that reach us deeply. A statement in the Doctrine and Covenants regarding things which come of the earth applies well to the book's literary elements: They "please the eye and … gladden the heart; [they] enliven the soul" (D&C 59:18-19).
***
If, thereafter, you still have some free time remaining, you might consider making a tax-deductible donation to the Interpreter Foundation. We are very largely a volunteer organization — I, for example, draw nothing whatever from the Foundation, nor do any of its vice presidents or the Journal authors — but we still have expenses (even beyond Witnesses) and our work is absolutely dependent upon generous contributions of time, money, and talent from many people.
Posted from Newport Beach, California