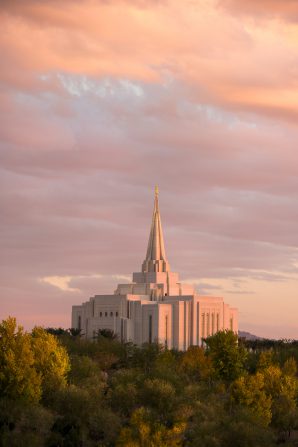 ***
But, first: Especially for those of you in the Boston area and in the vicinity of Mesa and Gilbert, Arizona, don't miss this weekend's screenings of Witnesses!
MESA! GILBERT! Do NOT miss this!

Witnesses Film

actor

Lincoln Hoppe

will be in theaters this weekend and will do Q&A with audiences after each of the following shows. PLEASE share this! His understanding of, portrayal of, and feelings for Martin Harris are something you truly should not miss. Tickets at HARKINS theaters or at this link: https://witnessesfilm.com/
6:40pm Superstition Springs 25
1:20pm Superstition Springs 25
4:00pm Superstition Springs 25
6:40pm Superstition Springs 25
BOSTON! Meet WITNESSES actors Michael Zuccola, Samantha Valletta, and Paul Kandarian FRIDAY 7pm
www.amctheatres.com/showtimes/all/2021-06-25/bostoncommon/all/93624695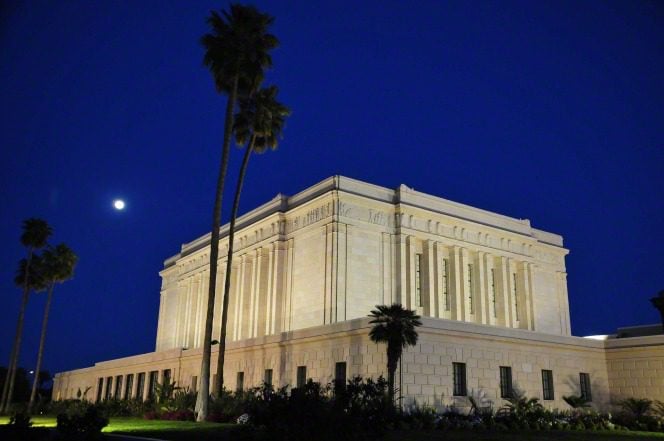 Of course, when you're not sitting transfixed in a darkened theater this weekend, you'll want something to read. These two new articles just appeared in Interpreter: A Journal of Latter-day Saint Faith and Scholarship, the first by Taylor Halverson and the second by John Gee:
"Nephi's Gethsemane: Seventeen Comparisons from the Literary Record"
Abstract: This note explores a literary comparison between Nephi's confronting of Laban and shrinking from the act of shedding blood, to Jesus's experience in the Garden of Gethsemane of shrinking from the act of shedding blood. Comparing these two stories suggests that we can profitably read Nephi's experience with Laban as Nephi's personal Gethsemane.
"The Implications of Some Standard Assumptions of New Testament Scholars: Responding to a Modern Anti-Christ"
Review of Raphael Lataster, Questioning the Historicity of Jesus: Why a Philosophical Analysis Elucidates the Historical Discourse (Leiden, Netherlands: E. J. Brill, 2019). 508 pages. Hardback, $210.
Abstract: In a recent book, Raphael Lataster correctly argues that the acceptance of the general premises of New Testament scholarship, exemplified in the writings of Bart Ehrman, brings into question whether Jesus ever existed. Latter-day Saints who are serious about their witness of Jesus Christ need to be aware that acceptance of these presuppositions undermines their witness of the reality of Jesus Christ and his atonement and makes their faith vain.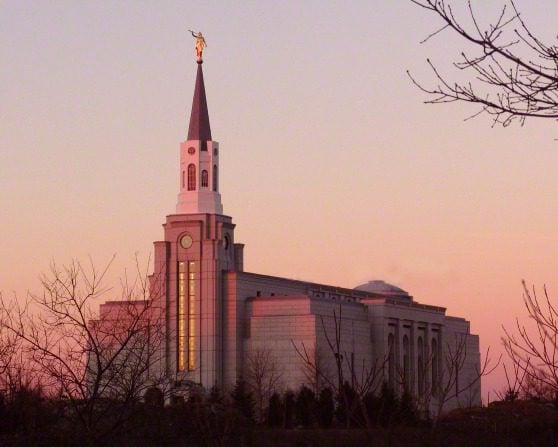 And here are some further reading suggestions from a past issue of Interpreter:
Matthew L. Bowen, ""Possess the Land in Peace": Zeniff's Ironic Wordplay on Shilom"
Abstract: The toponym Shilom likely derives from the Semitic/Hebrew root š-l-m, whence also the similar-sounding word šālôm, "peace," derives. The first mention of the toponym Shilom in Zeniff's record — an older account than the surrounding material and an autobiography — occurs in Mosiah 9:6 in parallel with Zeniff's mention of his intention to "possess the land in peace" (Mosiah 9:5). The language and text structure of Mosiah 9:5‒6 thus suggest a deliberate wordplay on Shilom in terms of šālôm. Zeniff uses the name Shilom as a point of irony throughout his brief royal record to emphasize a tenuous and often absent peace between his people and the Lamanites.
Larry T. Wimmer, "Through a Glass Darkly: Examining Church Finances"
Abstract: The Mormon Hierarchy: Wealth & Corporate Power is Michael Quinn's impressive response to a century of books and articles that have often distorted the finances of The Church of Jesus Christ of Latter-day Saints. This third volume in The Mormon Hierarchy series covers Church history from 1830 to 2010, and represents a staggering commitment. For 46 years Quinn has diligently gathered data on Church income, expenditures, taxation, and "living allowances" paid to Church leaders. The results are significant and engrossing, with but one possibly serious error. If you are interested in any aspect of the Church finances, the enormous effort required to bring us Wealth & Corporate Power may well be the final word. In Quinn's own words, it tells an "American success story without parallel."
Review of D. Michael Quinn, The Mormon Hierarchy: Wealth & Corporate Power (Salt Lake City: Signature Books, 2017), 597 pp., with appendices and index. $49.95.
Lynne Hilton Wilson, "Unveiling Women's Veils of Authority"
ABSTRACT: The Apostle Paul's theological explanation for female veil wearing (1 Corinthians 11:2–13) highlights the woman's head covering as an expression of female empowerment or "authority/exousia." It appears that the Corinthian saints struggled with this tradition, as Paul preceded the discussion with, "but I would have you know/thelõ de" (1 Corinthians 11:3). Rather than merely restating the dress code for certain prayers, Paul laid out the doctrinal background underlying the imagery. He began with the order of creation from the Garden of Eden. God was the "kephale," meaning source or origin of Christ, who was the source of man, who was the source of woman. Paul taught that God's glory (referring to man) should pray unveiled, and by the same token, humanity's glory (referring to woman) should address God with her head covered (1 Corinthians 11:7). The early church interpreted the relationship between Adam and Eve typologically. The Edenic couple typified Christ and his Church — the Bridegroom and Bride. In this typological scenario, Eve (or the Church) worked through the mediator Adam (or Christ). In either a symbolic or literal interpretation, Paul described this empowering veil as a sign of unique female authority to pray and prophesy (1 Corinthians 11:5). By covering her head, female saints received "power on her head" and could interact with angels (1 Corinthians 11:10). Paul concluded by emphasizing that men and women are completely interdependent — woman was created from man, while man is born of woman (1 Corinthians 11:11–12). In this regard we see an equal status between men and women in their relationship with the Lord. Their relationship focuses on their union with each other and God.
Matthew L. Bowen, ""Swearing by Their Everlasting Maker": Some Notes on Paanchi and Giddianhi"
Abstract: This brief article explores Paanchi and Giddianhi as names evidencing the Egyptian onomastic element –anchi/anhi/ʿnḫ(i) and the potential literary significance of these two names in the context of Mormon's narrative detailing the formation of the oath-bound secret combinations sworn with oath-formulae upon one's "life" (cf. Egyptian ʿnḫ, "life"; "live"; "swear an oath [by one's life]"). It also explores the implications for Mormon's telling of Nephite history during his own time.
Robert S. Boylan, "Two Notes on the Language Used in the Last Supper Accounts"
Abstract: The institution of the Lord's Supper is recounted explicitly in four New Testament texts (Matthew 26:26–29; Mark 14:22–25; Luke 22:19–20; 1 Corinthians 11:23–26). Common to all these texts is the phrase "this is my body," and in the Lukan and Pauline texts, the command to "do this in remembrance of me." In this paper, I will examine both the grammatical and theological implications of "this is my body" and the concept of "remembrance" in the theology of the Last Supper — with how Latter-day Saints can appropriate such in their weekly observance of this sacred ordinance.
Stanford Carmack, "Is the Book of Mormon a Pseudo-Archaic Text?"
Abstract: In recent years the Book of Mormon has been compared to pseudo-biblical texts like Gilbert J. Hunt's The Late War (1816). Some have found strong linguistic correspondence and declared that there is an authorial relationship. However, comparative linguistic studies performed to date have focused on data with low probative value vis-à-vis the question of authorship. What has been lacking is non-trivial descriptive linguistic analysis that focuses on less contextual and more complex types of data, such as syntax and morphosyntax (grammatical features such as verb agreement and inflection), as well as data less obviously biblical and/or less susceptible to conscious manipulation. Those are the kinds of linguistic studies that have greater probative value in relation to authorship, and that can determine whether Joseph Smith might have been able to produce Book of Mormon grammar. In order to determine whether it is a good match with the form and structure of pseudo-biblical writings, I investigate nearly 10 kinds of syntax and morphosyntax that occur in the Book of Mormon and the King James Bible, comparing their usage with each other and with that of four pseudo-biblical texts. Findings are summarized toward the end of the article, along with some observations on biblical hypercorrection and alternative LDS views on Book of Mormon language.
Wishing you a great weekend of viewing and reading, from the Interpreter Foundation!