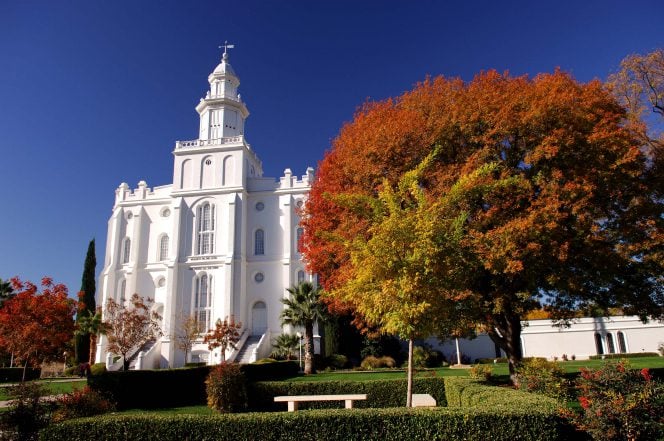 ***
A new article has appeared in Interpreter: A Journal of Latter-day Saint Faith and Scholarship, this one by Bruce C. Hafen and Marie K. Hafen:
"Adam, Eve, the Book of Moses, and the Temple: The Story of Receiving Christ's Atonement"
Abstract: The authors begin by highlighting the importance of Book of Moses research that has discovered plausible findings for its historicity, rendering it at least reasonable to give the benefit of the doubt to sacred premises — even if, ultimately, the choice of premises is just that, a choice. Emphasizing the relevance of the Book of Moses to the temple, they note that the Book of Moses is not only an ancient temple text, but also the ideal scriptural context for a modern temple preparation course. Going further, the authors address an important question raised by some who have asked: "Since Christ is at the center of the gospel, why doesn't the temple endowment teach the story of the life of Christ? What's all this about Adam and Eve?" The answer given in detail in the paper is as follows: "The story of the life of Christ is the story of giving the Atonement. And the story of Adam and Eve is the story of receiving the Atonement. Their story is our story, too."
[Editor's Note: Part of our book chapter reprint series, this article is reprinted here as a service to the Latter-day Saint community. Original pagination and page numbers have necessarily changed, otherwise the reprint has the same content as the original.
See Bruce C. Hafen and Marie K. Hafen, "Adam, Eve, the Book of Moses, and the Temple: The Story of Receiving Christ's Atonement," in Tracing Ancient Threads in the Book of Moses: Inspired Origins, Temple Contexts, and Literary Qualities, edited by Jeffrey M. Bradshaw, David R. Seely, John W. Welch and Scott Gordon (Orem, UT: The Interpreter Foundation; Springville, UT: Book of Mormon Central; Redding, CA: FAIR; Tooele, UT: Eborn Books, 2021), page numbers forthcoming. Further information at https://interpreterfoundation.org/books/ancient-threads-in-the-book-of-moses/.]
Posted from Rapid City, South Dakota