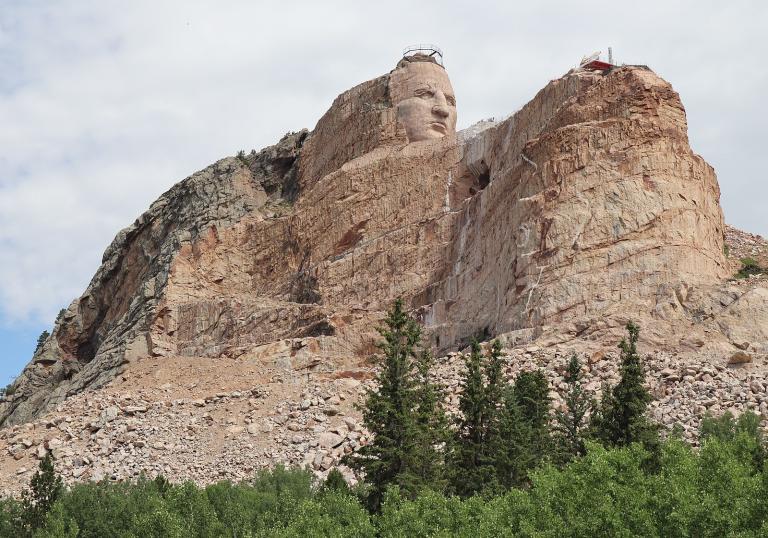 ***
The number of theaters in which Witnesses is appearing is slowly but unmistakably going down. This is inevitable. It happened to not only to Titanic and Gone with the Wind and Citizen Kane and Avatar, in their day, but even to Ishtar, Heaven's Gate, and Mars Needs Moms.
However, I'm happy to report that the film is still screening or available for showings in a number of places — mostly, but not quite entirely, in Utah, Idaho, and Arizona (see witnessesfilm.com for specific information) — and that it will actually be opening soon in some theaters where it has not previously been shown:
Boise, Idaho (Overland Park Cinema)
Soda Springs, Idaho (IDAN HA — Indoor Theatre)
Kaysville, Utah (Kaysville 3)
Mt. Pleasant, Utah (SouthTowne Theatre)
I think that Witnesses will open in these theaters on Friday, but you should check to be certain. And I don't know how long it's scheduled to run in each of them. So don't delay. Go. Take your family. Take your friends and neighbors. Take your priests quorum or elders quorum. Round up perfect strangers and get them to go. Moviegoers of the world, unite! You have nothing to lose but your chains! You have a world to gain! (Or something like that.)
***
We're now in Rapid City, South Dakota, but this year's Freedom Fest hasn't yet begun. So we took the opportunity today, as we had planned, to see some of the local scenery. As I've said, I haven't been in the Dakotas since I was roughly seventeen, and I think that I was only here once before that, at around the age of four or five. I'm somewhat more than seventeen now, so it's been a while. We drove through the Black Hills today, including along the Iron Mountain Road. Beautiful forested country, with meadows. We had some marvelous distant views of Mount Rushmore, and we also drove past that very famous place. We'll go back for a closer and longer look, maybe tomorrow. We had expected to do so today, but an engine warning light on our rental car cut today's festivities just a bit short. (It turned out to be pretty much a false alarm.)
Most of our time today was spent at the Crazy Horse Memorial, which is located to the southwest of Rapid City. I'm not absolutely sure that I had seen it before — maybe I had — but I've certainly been aware of it for a very long time. If I was here before, I'm pretty sure that the area wasn't nearly as beautifully developed as it is today. There is a very large and interesting and obviously rather new museum devoted to Native Americans (along, of course, with a big gift shop and a cafeteria where, I can testify, they serve good bison cheese burgers and Navajo tacos) and the beginnings of an Indian University of North America. It's a beautiful place, surrounded by grass and trees.
Henry Standing Bear (Matȟó Nážiŋ, ca. 1874-1953), a chief of the Oglala Lakota, approached the Boston-born Polish-American sculptor Korczak Ziolkowski (1908-1982) in 1939 with the request that he create a monument not far from Mount Rushmore (where Ziolkowski had worked with Gutzon Borglum on the famous presidential sculptures) and on the same grand scale: "My fellow chiefs and I," he said, "would like the white man to know the red man has great heroes, too."
It was quickly decided that the monument would be focused on the nineteenth-century Lakota war leader Crazy Horse (Tȟašúŋke Witkó, literally' 'His-Horse-Is-Crazy"), who was born in approximately 1840 — but possibly as late as 1845 — and who was killed on 5 September 1877), who fought against the white American settlers who were encroaching on Native American territory and continually violating their treaty promises to the Indians. Crazy Horse was an exceptionally brave fighter who sought to preserve the traditional ways of his Lakota people — most notably in the 1866 "Fetterman Fight" and at the now almost legendary Battle of the Little Bighorn in 1876, where Lt. Col. George Armstrong Custer, umm, met his Waterloo, as it were. (I'm not exactly a fan.)
But the statue of the great warrior is far from complete, and one wonders whether it ever will be finished. Almost certainly not in my lifetime, I would think. When it's complete, the statue is intended to be not only dramatic but enormous: 641 feet long and 563 feet high. Crazy Horse's face alone, which was completed on 3 June 1998, is 87.5 feet high. It's very probably the largest sculpted human face in the world. His outstretched arm will be 263 feet long. His horse's head will be 219 feet high. (That's twenty-two stories.). The horse's ears will be 54 feet long, and its eyes will be twenty feet by fifteen feet. Its nostrils will be 26 feet in diameter. And Crazy Horse's finger? 29.5 feet.
Unfortunately, I haven't been able, thus far, to find any images of the model of what the statue is someday intended to look like that aren't under prohibitive copyright restrictions. So you'll either have to trust me about how far the team of workers still need to go in order to realize Ziolkowski's vision, or you'll be required to do just a little bit of searching on the web. It won't take long to find.
We are, by the way, not too terribly from the famous place known as Wounded Knee. I would very much like to see it, but I'm not sure that we'll be able to do so during this trip.
The history of relations between white colonizers and Native Americans is a sad and, to me, an often embarrassing one. (As, by the way, the Book of Mormon predicted it would be.) On the wall of one of the rooms in the museum at the Crazy Horse Monument are these famous words from Chief Joseph, one of the chiefs of the Nez Perce, spoken during his surrender to General Nelson Appleton Miles on 5 October 1877 — as it happens, precisely a month after the killing of Crazy Horse — after he had long evaded pursuit almost to the border of Canada:
Tell General Howard I know his heart. What he told me before, I have it in my heart. I am tired of fighting. Our Chiefs are killed; Looking Glass is dead, Ta Hool Hool Shute is dead. The old men are all dead. It is the young men who say yes or no. He who led on the young men is dead. It is cold, and we have no blankets; the little children are freezing to death. My people, some of them, have run away to the hills, and have no blankets, no food. No one knows where they are – perhaps freezing to death. I want to have time to look for my children, and see how many of them I can find. Maybe I shall find them among the dead. Hear me, my Chiefs! I am tired; my heart is sick and sad. From where the Sun now stands, I will fight no more forever.
Posted from Rapid City, South Dakota