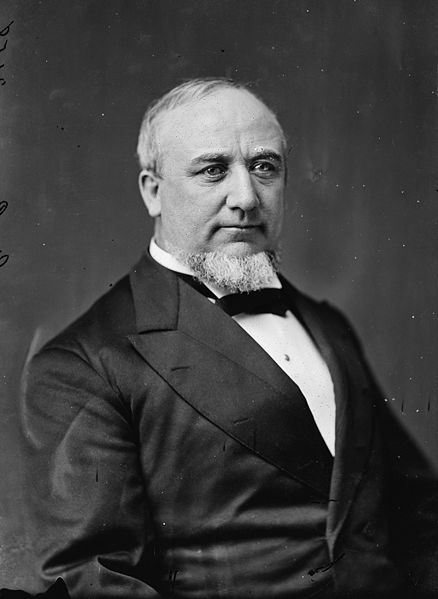 ***
This short article went up on the website of the Interpreter Foundation earlier today:
Book of Moses Essays #66: Moses Witnesses the Fall: (Moses 4): The Challenges and Blessings of Celestial Marriage (Moses 4:22–26)
And here's an advance look at a little four-minute spot that will run perhaps as many as three times during this next week's 2021 FAIR conference. Thanks. to Tom Pittman for putting it together with little time, and to Kristine Frederickson for her willingness to be involved in it:
Interpreter Foundation: Spend a Little Time
***
The folks at Meridian Magazine have recently highlighted this little item that I first published roughly six years ago:
"Oliver Cowdery's Testimony of the Book of Mormon"
They have also called attention to this related piece from Book of Mormon Central:
"Why Did Rebecca Swain Williams Defend the Book of Mormon?"
***
And this recent piece, rather distantly related, might get you to thinking:
"'A special witness': A look at President Benson's testimony of the resurrected Christ"
It reminds me of two accounts that I heard about the late President James E. Faust from widely separated sources who almost certainly had never met, let alone interacted, conferred, or colluded: A friend in Jerusalem told me of hearing then-Elder Faust say, in remarks to the Tabernacle Choir during its 1993 visit to Israel, that he had the same testimony of Jesus as the brother of Jared had. My friend took that to be a modest way, by referring to Ether 3:7-20, ofElder Faust, a member of the Quorum of the Twelve Apostles at the time, telling his audience that, like the ancient Book of Mormon prophet Mahonri Moriancumr, commonly called "the brother of Jared," he had seen the Savior. (Elder Faust went on to serve as the second counselor in the First Presidency of the Church of Jesus Christ of Latter-day Saints from 1995 until his death in 2007.) Perhaps a year later, while visiting with a stake president in Wellington, New Zealand, that stake presidency told me of hearing Elder Faust bear his testimony to a group of missionaries in Australia. Elder Faust said that his testimony of Jesus was that of the brother of Jared. The stake president took that statement in precisely the same way that my friend in Jerusalem had taken it.
And I'm reminded of something that President Spencer W. Kimball said at the close of the priesthood session of the April 1978 general conference of the Church. His speech that evening was titled "Strengthening the Family—the Basic Unit of the Church." What really arrested my attention, though, was the very last paragraph of his talk, which was given as follows:
"I know that God lives. I know that Jesus Christ lives," said John Taylor, my predecessor, "for I have seen him." I bear this testimony to you brethren in the name of Jesus Christ. Amen.
Many of my readers will know what things were like that night. We had been sitting in our darkened room, watching the broadcast or videotaped proceedings of the priesthood session on a screen. Some around me were asleep, or at least drifting. And then President Kimball said what he said. It wasn't connected to any of the prior material in his speech; he was simply bearing his testimony at the conclusion of his remarks. But what, exactly, had he just said? I remember looking about at the men sitting around me, looking for signs that they were as stunned as I was. I saw none. But I knew that I hadn't misheard. And I confirmed that I had heard the Prophet accurately when all of the conference speeches were published in the official Church magazine, the Ensign, shortly thereafter.
I took President Kimball as having almost certainly said, implicitly but unmistakably, that he had seen the Savior. And, although virtually nobody else ever commented on his testimony that evening, at least one other person had noticed it besides me. That was the late Eugene England. In a 1985 BYU Studies article entitled "A Small and Piercing Voice: The Sermons of Spencer W. Kimball," Professor England refers specifically — and, appropriately, at the very end of his own essay — to that very same priesthood session address:
The sermon ends with a . . . challenge, one that is spiritual rather than moral, but one that has . . . received little attention, perhaps because it was not really noticed. In the way characteristic of sermo humilis, the President moved without any transition or any dramatic explanation to a short, small, unique, typically humble and indirect, but piercing testimony of his prophetic calling and consequent experience with the divine.
I think it pretty evident that the precise formulation of President Kimball's last-paragraph testimony was extemporaneous, off the cuff, rather than researched and pre-planned and written out. Why do I think that? Because he got something wrong. He was going from memory, and his memory was incorrect. So far as I can tell, it wasn't John Taylor, his nineteenth-century predecessor as president of the Church, who had declared "I know that God lives. I know that Jesus Christ lives, for I have seen him." It was George Q. Cannon, President Taylor's counselor in the First Presidency. Those words are precisely his. Here is some relevant further information about George Q. Cannon's experience: "Remembering the history of the LDS Church on the Hawaiian Islands," "When George Q. Cannon Saw the Savior" and "The Sacred History of the Church in Hawaii."
[I am, by the way, eagerly awaiting the forthcoming biography of Eugene England by Terryl Givens: Stretching the Heavens: The Life of Eugene England and the Crisis of Modern Mormonism.]
***
Tomorrow — in my own ward, at least, and in most Latter-day Saint congregations worldwide — is Fast Sunday. In that light, perhaps some will find this short item of interest:
"Fasting may have become a health fad, but religious communities have been doing it for millennia: A scholar of religion explains what those who fast for health and fitness can learn from religious traditions for a sustained, deeper and lifelong practice."