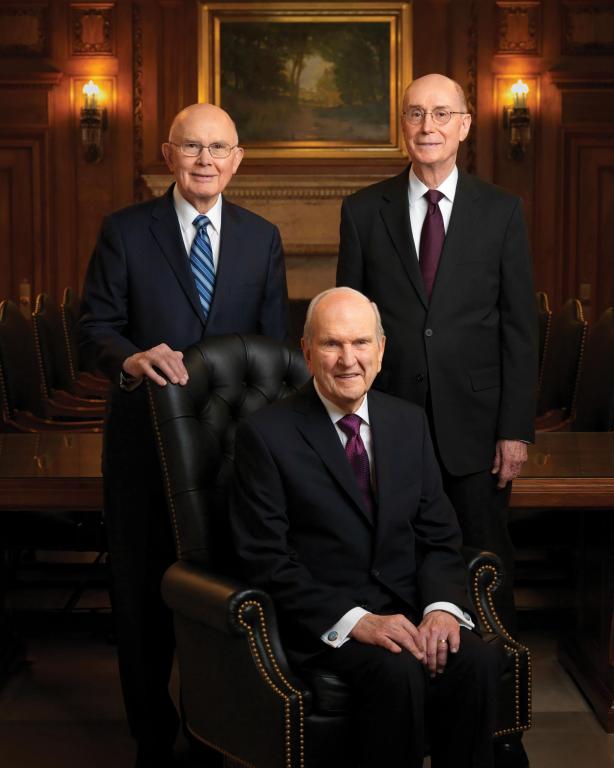 ***
To repeat:
"The First Presidency Urges Latter-day Saints to Wear Face Masks When Needed and Get Vaccinated Against COVID-19: "We can win this war if everyone will follow the wise and thoughtful recommendations of medical experts and government leaders""
to urge: "to try earnestly or persistently to persuade (someone) to do something" (Oxford)
***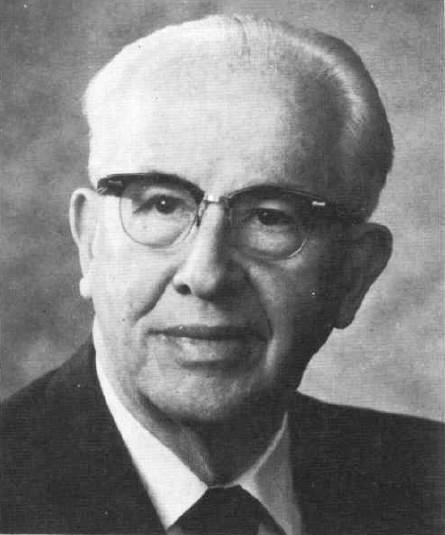 From Ezra Taft Benson, "Fourteen Fundamentals in Following the Prophet":
Sixth: The prophet does not have to say "Thus saith the Lord" to give us scripture.
Sometimes there are those who argue about words. They might say the prophet gave us counsel but that we are not obliged to follow it unless he says it is a commandment. But the Lord says of the Prophet, "Thou shalt give heed unto all his words and commandments which he shall give unto you." (D&C 21:4.)
And speaking of taking counsel from the prophet, in D&C 108:1, the Lord states:
"Verily thus saith the Lord unto you, my servant Lyman: Your sins are forgiven you, because you have obeyed my voice in coming up hither this morning to receive counsel of him whom I have appointed."
Said Brigham Young, "I have never yet preached a sermon and sent it out to the children of men, that they may not call scripture." (Journal of Discourses, 13:95.)
Seventh: The prophet tells us what we need to know, not always what we want to know.
"Thou has declared unto us hard things, more than we are able to bear," complained Nephi's brethren. But Nephi answered by saying, "The guilty taketh the truth to be hard, for it cutteth them to the very center." (1 Ne. 16:1–2.)
Said President Harold B. Lee:
"You may not like what comes from the authority of the Church. It may conflict with your political views. It may contradict your social views. It may interfere with some of your social life … Your safety and ours depends upon whether or not we follow … Let's keep our eye on the President of the Church." (Conference Report, October 1970, p. 152–153.)
But it is the living prophet who really upsets the world. "Even in the Church," said President Kimball, "many are prone to garnish the sepulchres of yesterdays prophets and mentally stone the living ones." (Instructor, 95:527.)
Why? Because the living prophet gets at what we need to know now, and the world prefers that prophets either be dead or worry about their own affairs. Some so-called experts of political science want the prophet to keep still on politics. Some would-be authorities on evolution want the prophet to keep still on evolution. And so the list goes on and on.
How we respond to the words of a living prophet when he tells us what we need to know, but would rather not hear, is a test of our faithfulness.
Said President Marion G. Romney, "It is an easy thing to believe in the dead prophets, but it is a greater thing to believe in the living prophets." And then he gives this illustration:
"One day when President Grant was living, I sat in my office across the street following a general conference. A man came over to see me, an elderly man. He was very upset about what had been said in this conference by some of the Brethren, including myself. I could tell from his speech that he came from a foreign land. After I had quieted him enough so he would listen, I said, 'Why did you come to America?' 'I am here because a prophet of God told me to come.' 'Who was the prophet?' I continued. 'Wilford Woodruff.' 'Do you believe Wilford Woodruff was a prophet of God?' 'Yes, sir.'
"Then came the sixty-four dollar question, 'Do you believe that Heber J. Grant is a prophet of God?' His answer, 'I think he ought to keep his mouth shut about old-age assistance.'
"Now I tell you that a man in his position is on the way to apostasy. He is forfeiting his chances for eternal life. So is everyone who cannot follow the living prophet of God." (Conference Report, April 1953, p. 125.)
***
And, incidentally:
"The Young And Secular Are Least Vaccinated, Not Evangelicals"
***
I have to admit that I'm increasingly sympathetic to this point of view:
"Opinion: I'm tired of 'taking one for the team' because some people refuse the vaccine: Like Gov. Cox, I'm grateful for those willing to dig even deeper into their well of patience. I'm just not sure I'm one of them anymore"
But I'll try to be more like my more charitable friend and Interpreter Foundation colleague Dr. Jeff Lindsay:
"How to Talk to Concerned Church Members Who Are "COVID Policy Doubters" (CPDs)"
***
The Interpreter Radio Roundtable for Come, Follow Me Doctrine and Covenants Lesson 35, "Receive of His Fulness" on D&C 93, featured Terry Hutchinson, Kris Frederickson, and Mike Parker. This roundtable has now been purified of commercial and other interruptions and extracted from the 18 July 2021 broadcast of the Interpreter Radio Show, of which it formed a part. The complete Show may now be heard at https://interpreterfoundation.org/interpreter-radio-show-july-18-2021/. More generally, if you're tuning in from somewhere in the Salt Lake Valley, the Interpreter Radio Show can be heard each Sunday evening from 7 to 9 PM (MDT), on K-TALK, AM 1640. If you're located elsewhere, or even if you just want to do it because you can, the Show can be heard live on the Internet at ktalkmedia.com.