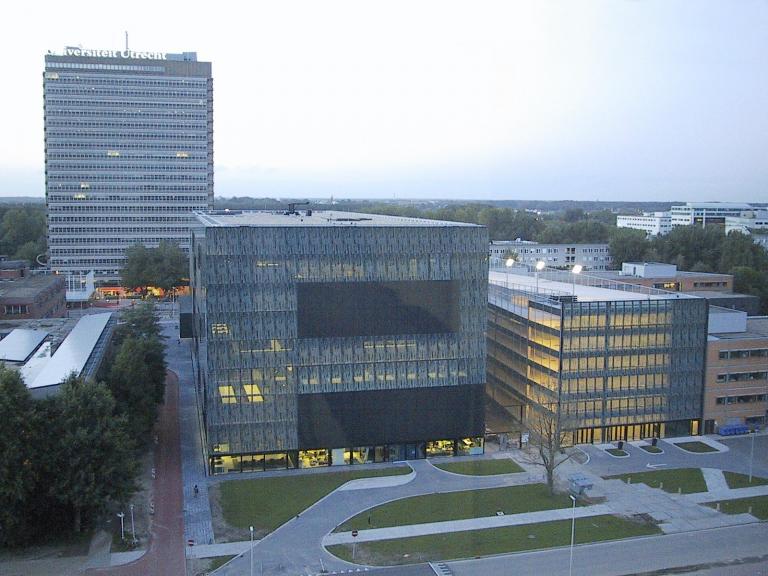 ***
I would like to remind you that the Interpreter Foundation's dramatic film, Witnesses, which is slowly ending its theatrical run, will actually be opening in Heber, Utah, later this week. So, if you live in Heber or Midway or somewhere else in that vicinity and you haven't yet seen Witnesses or you would like to see it again, this is a good chance for you. I understand now that it will be screened at the Ideal Theater. If you know people in the area who, you think, might be interested in seeing the film, please call this to their attention. Opportunities to watch Witnesses on a big screen are running out.
***
I failed to note it here when this article, by one of my grandparents' grandsons, went up in Meridian Magazine. Please take a look:
"Making a Life Out of Near-Death Experiences"
I append here four quotations from another relevant book:
"For those still stuck in the trap of scientific skepticism, I recommend the book Irreducible Mind: Toward a Psychology for the 21st Century, published in 2007. The evidence for out-of-body consciousness is well presented in this rigorous scientific analysis. Irreducible Mind is a landmark opus from a highly reputable group, the Division of Perceptual Studies, based at the University of Virginia. The authors provide an exhaustive review of the relevant data, and the conclusion is inescapable: these phenomena are real, and we must try to understand their nature if we want to comprehend the reality of our existence." (Eben Alexander, Proof of Heaven: A Neurosurgeon's Journey into the Afterlife)
"My experience showed me that the death of the body and the brain are not the end of consciousness, that human experience continues beyond the grave. More important, it continues under the gaze of a God who loves and cares about each one of us and about where the Universe itself and all the beings withing it are ultimately going." (Eben Alexander, Proof of Heaven: A Neurosurgeon's Journey into the Afterlife)
"The brain itself does not produce consciousness. That it is, instead, a kind of reducing valve or filter, shifting the larger, nonphysical consciousness that we possess in the non physical worlds down into a more limited capacity for the duration of our mortal lives." (Eben Alexander, Proof of Heaven: A Neurosurgeon's Journey into the Afterlife)
"There are two ways to be fooled. One is to believe what isn't true; the other is to refuse to believe what is true." (Eben Alexander, Proof of Heaven: A Neurosurgeon's Journey into the Afterlife)
***
These two items were posted today on the website of the Interpreter Foundation:
Audio Roundtable: Come, Follow Me Doctrine and Covenants Lesson 33 "Establish … a House of God" (D&C 88)
Martin Tanner was the sole discussant in the Interpreter Radio Roundtable for Come, Follow Me Doctrine and Covenants Lesson 33, "Establish … a House of God" on D&C 88. This roundtable was extracted from the 4 July 2021 broadcast of the Interpreter Radio Show (which fell, obviously, on American Independence Day, making Martin's willingness to come in to handle the show a very generous act). The complete show may be heard at https://interpreterfoundation.org/interpreter-radio-show-july-4-2021/, and the Interpreter Radio Show can be heard each week on Sunday evenings from 7 to 9 PM (MDT), on K-TALK, AM 1640. Alternatively, if you're wanting to listen from beyond the Salt Lake Valley, you can do so live on the Internet at ktalkmedia.com.
From Jonn Claybaugh: Come, Follow Me — D&C Study and Teaching Helps: Lesson 33, August 9–August 15: D&C 88 — "Establish … a House of God"
***
I want to call your attention, yet again, to the annual FAIR conference, which opens on Wednesday and runs through Friday (though it will barely be sputtering, if even that, by its conclusion):
And please note the extra Thursday evening lecture by Stephen Smoot, which has recently been added and which, being sponsored by the Interpreter Foundation, will be accessible at no charge:
Announcing The Interpreter Foundation Ultimate Egypt Tour Lecture Series
I need to make clear, by the way, that the Interpreter Foundation's Ultimate Egypt Tour is not designed as a fundraiser for the Interpreter Foundation. That would have been one way to go with it, but it's not a way that we chose to go. The cost of the tour goes to cover the expenses of the tour. The Interpreter Foundation will not profit or gain from this venture (though we do hope to earn friends by it and to solidify friendships that we already have). The Interpreter people who will accompany the tour — Steve Densley, John Gee and one of grandchildrens' grandfathers — will also not be profiting from the tour. Our expenses (e.g, food, lodging, and airfare) will be covered, but we will not be paid an honorarium or a speaker's fee or a commission. Some out there claim that I earn figures in the high six figures or even the low seven figures each year from my lucrative gig as an apologist, as an officer of the Interpreter Foundation, and, now, as an executive producer of the Witnesses films. Sadly, this is not true — unless, of course, all of those six or seven figures are zeros. My wife and I are donors to Witnesses, to the Interpreter Foundation, and to apologetics. We haven't drawn income from any of them. (For the umpteenth time, and in the secure knowledge that some will continue to claim otherwise no matter what I say.)
***
This is a really important point to make:
"Are LGBTQ+ Students Really Worse Off at Christian Colleges?"
***
We went out to dinner last night with friends, and then, afterwards, we all attended a performance of the musical Guys and Dolls at the Hale Centre Theatre in Sandy. I'll say it once again: The Hale theaters — including the smaller one down here in Orem — are among the cultural treasures of the Wasatch Front and of Utah as a whole.