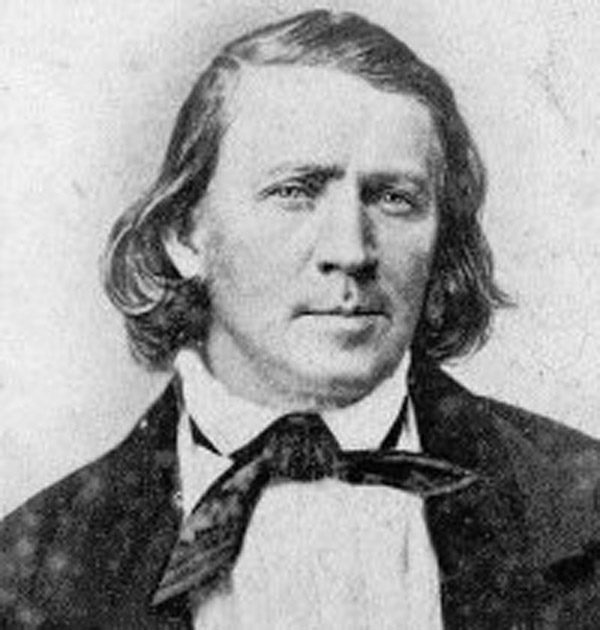 ***
A friend called this afternoon from Orlando, Florida, to make me aware of this:
https://deseretbook.com/p/witnesses?variant_id=194869-dvd
I'm delighted to see the ad campaign beginning so soon. I still hope, of course, that you'll be able to see the film on a big screen — whether again or for the very first time. But opportunities to do that are rapidly disappearing. So order your copy soon!
***
This was a real shocker to me (and, of course, to many others):
"LDS literary community marks a sad chapter with the death of beloved bookseller Curt Bench: He had dealings with bomber Mark Hofmann and a universe of authors. Navigating Mormon history and theology requires good tools, says a friend, and "his tools were books.""
"Independent bookseller who had dealings with Mark Hofmann dies at age 68: Bench was interviewed for Mark Hofmann true-crime docuseries 'Murder Among the Mormons'"
I can't claim to have been a close personal friend of Curt Bench and I didn't actually run into him very often, but we've been friendly occasional acquaintances for years and years, and I last saw him at the very end of last month, as I reported here on this blog — see "On Nephite Genetics and Ancient Egypt" — on 30 July:
"After we had the Nibley volumes, we went to Benchmark Books, where, according to plan, we met with Jann Cahoon Campbell (who worked at the Foundation for Ancient Research and Mormon Studies back in its golden age and who has been an Interpreter Foundation volunteer for a number of years), as well as her husband, Ryan, and Robert Boylan. (I was also pleased to run into Mark Johnson, who volunteers for Interpreter and regularly participates in the Interpreter Radio Show) and Curt Bench (the proprietor of Benchmark Books)."
"I had never actually met Robert Boylan before, although I've long been aware of his remarkable blog. I cannot spend more than three minutes in any bookstore of even minimal quality without finding something that I want. So, naturally, I bought something. (Benchmark Books far exceeds "minimum quality.")"
Curt and I and the others had a good and relatively long chat, and I came away — with the blessing of my wife! — with a pricey two-volume boxed set of Brigham Young, Colonizer of the American West: Diaries and Office Journals, 1832–1871.
It's very difficult to grasp the fact that Curt, who seemed as vigorous as ever when I last saw him, is gone. He's been a Presence in Latter-day Saint intellectual circles for a long, long time.
***
"The First Presidency Urges Latter-day Saints to Wear Face Masks When Needed and Get Vaccinated Against COVID-19: "We can win this war if everyone will follow the wise and thoughtful recommendations of medical experts and government leaders""
"What's the Point of a Prophet Who Already Agrees with You? A new letter from the First Presidency has opened up many conversations about the reasons and universality of following prophetic counsel. But prophetic counsel is meaningful because it can stretch us in new and unexpected ways."
"9 Things I Consider When Prophets Disagree with My Politics"
""What's Up With the Brethren?!""
From the invaluable Neville-Neville Land blog: "Pandemic falsehoods and "two lines of communication"
"As US bishops reject exemptions, Pope Francis dubs COVID-19 vaccine 'act of love': The declaration comes as U.S. Catholics debate religious exemptions to COVID-19 vaccine mandates."
I recommend this 35-minute podcast from the Salt Lake Tribune's "Mormon Land." It features Sam Brown, a scholar, author, scientist, and physician. I think that some out there ought to hear what he has to say about the emotional, mental, physical, family, and social toll that the pandemic has taken on frontline health care workers and the sense of "betrayal" — his word — that many of them feel as we prolong a viral siege that should and easily could have been behind us quite a while ago:
"A Latter-day Saint ICU physician's experience battling COVID-19 | Episode 195"
"How coronavirus vaccines still help people who already had COVID-19: Past coronavirus infections offer some protection, but vaccines give the immune system a boost"
And here's a coronavirus-related item from the Christopher Hitchens Memorial "How Religion Poisons Everything" File©:
"Church Continues to Provide Humanitarian Aid to Paraguayans Impacted by COVID-19: Donations include relief to hospitals and vaccination centers throughout the country"
But now we return you back to your regularly scheduled programming:
"New studies hint that the coronavirus may be evolving to become more airborne: The virus appears to spread through the air, but masks reduce the amount of infectious virus"
"Texas GOP Official Mocked COVID Five Days Before He Died of Virus: H. Scott Apley's Facebook page was filled with anti-mask, anti-vaccine content until he was suddenly hospitalized on Sunday."
But then, of course, there's this:
"Stop gloating over COVID-19 deniers falling ill. Focus on the miracles of kindness. Those of us who are vaccinated should not be so proud as to declare ourselves such."
And, of course, I've already mentioned this piece, by Jeff Lindsay:
"How to Talk to Concerned Church Members Who Are "COVID Policy Doubters""
The interview with Sam Brown to which I link above also discusses how those who have received the anti-COVID vaccination ought to respond to those who, by their defiance, are pulling the rest of us back into the depths of pandemic. I need to hear such things, because, I confess, I'm finding this a challenge.
***
In other more or less science-related news:
"Rain fell at the normally snowy summit of Greenland for the first time on record"
"Researchers Find Physical Evidence of Earthquake Described in Old Testament: Excavations in Jerusalem revealed damage dating to the eighth century B.C.E., when the natural disaster reportedly took place"
***
On a quite unrelated topic, this book could potentially solve all of our society's problems and all of your personal problems:
Of course, it would help if you've read a little bit of H P. Lovecraft beforehand. If you haven't, though, help is still available: