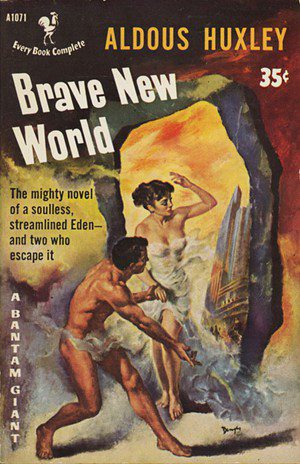 ***
A few out there might find this article of interest:
"Are the Lost Ten Tribes Being Found in Russia?"
***
To his credit, Jacob Z. Hess is expending much more of an effort toward sympathetically understanding Latter-day Saint anti-vaxxers than I am:
"COVID-19 Vaccination as an Abrahamic Test"
***
I'm pleased to announce that I've already enjoyed my traditional date milkshake at the Crystal Cove Shake Shack, not far from where I'm writing at this very moment. Among my earliest memories are rather vague reminiscences of coming as a very little boy with my mother and one of her friends, the late Barbara Jenkins, to Balboa Island. I remember playing in the sand. I remember crossing on the ferry. But another very early set of memories involves stopping in with my mother and my father at the same little place overlooking the Pacific, just south of Balboa — I think that it's gone through several names since then — for a date milkshake while going to visit my widowed Aunt Nellie and my Uncle Clarence and his wife, Hazel, in the San Diego area or on the way back home along the Pacific Coast Highway. Nellie was kindness itself. My father's older sister. Sweet and innocent. Still, I found out in North Dakota earlier this summer, affectionately remembered as a school teacher by some of the older people there. Clarence was hilariously funny. With a rather ironic sense of humor but no real meanness of spirit. I miss them. But the date milkshake takes me back, at least a little bit.
***
I ran across a quotation just now from the English writer Aldous Huxley (probably most famous for his dystopian novel Brave New World) — apparently from a book of his entitled Ends and Means — that I think worthy of consideration:
I had motives for not wanting the world to have a meaning; and consequently assumed that it had none, and was able without any difficulty to find satisfying reasons for this assumption.
The philosopher who finds no meaning in the world is not concerned exclusively with a problem in pure metaphysics. He is also concerned to prove that there is no valid reason why he personally should not do as he wants to do. For myself, as no doubt for most of my friends, the philosophy of meaninglessness was essentially an instrument of liberation from a certain system of morality. We objected to the morality because it interfered with our sexual freedom.
***
Some of you will have been aware of Will Bagley, a Utah-based independent historian of the American West who was sometimes a very outspoken critic of the Church of Jesus Christ of Latter-day Saints, Brigham Young, and so forth:
"Will Bagley, Utah historian who chronicled Mountain Meadows Massacre, dies at 71: Brother of Tribune cartoonist earned praise and scorn for his volume "Blood of the Prophets." He also wrote about the U.S. expansion and other aspects of Western history."
***
Eternal vigilance is the price of freedom, and this is a very troubling case:
"10th Circuit Court Rules Against Religious Liberty for Artists Like Me"
***
I happened, just now, to come across something that I posted here back in February of 2012, when this blog was in its infancy, only a few days old. I liked it — it's so old that there's no real pride of authorship here; it's from another era, another me — and I thought it possibly worth reposting. So here it is:
Whitney Houston's sudden and untimely death has drawn a great deal of understandable attention. She was only forty-eight, beautiful, and a very talented singer.
A few days ago, a relative of a relative of mine also died, very suddenly and without any forewarning, at the age of forty-nine. She wasn't famous, but she was a mother and an accomplished person, and she leaves a massive void in her immediate and extended family.
But these two departures are startling only because they came so unexpectedly early. As John Updike once wrote, death "in the slow grinding of time will eclipse for each of us the wide light of day." We will all die, sooner or later.
"Therefore," wrote John Donne, "send not to know for whom the bell tolls. It tolls for thee."
Yet, by and large, we don't think about it. We sometimes even try to pretend that it won't happen to us, and that it won't and doesn't happen to those we care about. And if it does chance to happen, we regard it almost as some sort of medical failure, possibly actionable in court. It very often occurs in a sterile hospital, safely distant from our daily lives.
In a sense, we're like a herd of deer grazing in a meadow. The hunter's rifle cracks sharply, and one of our neighbors abruptly drops to the ground. We look up, startled for a few seconds. Perhaps we even bolt a yard or two. And then we return to grazing.
But, in humans, this is pretense. It's self-deception.
"All men know that they must die," taught the Prophet Joseph Smith. "And it is important that we should understand the reasons and causes of our exposure to the vicissitudes of life and of death, and the designs and purposes of God in our coming into the world, our sufferings here, and our departure hence. What is the object of our coming into existence, then dying and falling away, to be here no more? It is but reasonable to suppose that God would reveal something in reference to the matter, and it is a subject we ought to study more than any other. We ought to study it day and night, for the world is ignorant in reference to their true condition and relation. If we have any claim on our Heavenly Father for anything, it is for knowledge on this important subject" (Joseph Smith, History of the Church, 6:50).
***
From the Christopher Hitchens Memorial "How Religion Poisons Everything" File©:
In BYU's student newspaper, The Daily Universe: "Utah preparing for Afghan refugees, students can help"
And there are several things in this that are worthy representatives of the Hitchens File:
"October 2021 Edition of the World Report"