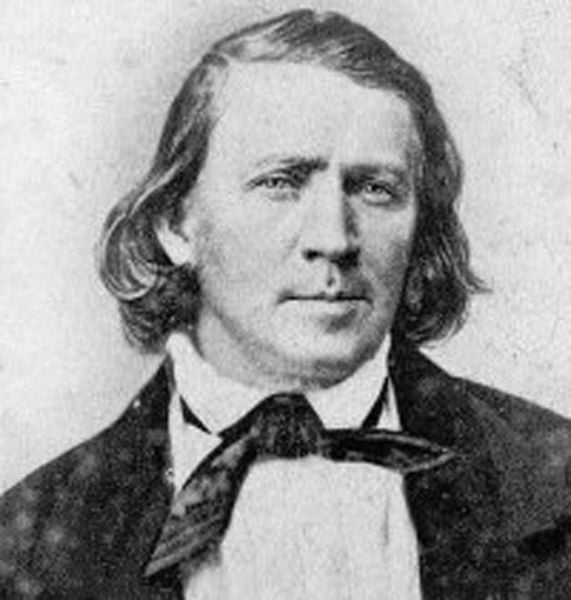 ***
The most recent of Kyler Rasmussen's Bayesian explorations has been posted on the website of the Interpreter Foundation:
"Estimating the Evidence Episode 13: On Inverting Parallels"
Also new on the Interpreter website is
Interpreter Radio Show — September 26, 2021
The 26 September 2021 broadcast of the Interpreter Radio Show is now archived, available online and at no charge. (Sadly, though, all commercial interruptions have been removed. If you want to listen to them, you'll have to catch the live broadcast, which you can do every Sunday evening between 7 PM and 9 PM [MDT] on K-TALK, 1640 AM, or via your computer on the Internet at ktalkmedia.com. Th 21 September 2021 episode was hosted by Steve Densley and Mark Johnson who spent the first hour discussing a recent book on Book of Abraham apologetics with their special guest, Stephen O. Smoot who is a doctoral student in Semitic and Egyptian studies at the Catholic University of America in Washington DC. The second hour of the show was given over to a roundtable discussing the upcoming Come Follow Me lesson #45 (D&C 125-128).
***
Here's an interesting little item, either way it turns out:
"Sodom Destroyed by Meteor, Scientists Say. Biblical Archaeologists Not Convinced. Naturalistic explanation for biblical miracle doesn't resolve questions of chronology at Tall el-Hammam excavation in Jordan."
***
And some will be interested in this, as well. And some will be inflamed by it:
"Here's a deeper look at how the LDS Church makes its billions: Besides betting big on Big Tech, Ensign Peak Advisors scoops up other blue chip stocks and invests in consumer goods, health care, banking and business services."
***
On the flight from Salt Lake City down to Orange County, California, I read Richard F. Palmer and Karl D. Butler, Brigham Young: The New York Years (Salt Lake City: The Charles Redd Center for Western Studies, 1992). Here are a few of the things that I marked during my reading:
Working on the farm, Brigham hauled maple sap, and when his father had made fifty or sixty pounds of sugar, Brigham put it on his back and started for the settlement to exchange it for flour . . . (6)
This caught my attention because of the claim advanced by some critics of the Restoration that Joseph Smith could not have run with metallic plates weighing between forty and sixty pounds.
I'm guessing that Brigham's upbringing, in a socio-economic class roughly equivalent to that of the Smith family, was reasonably similar to Joseph's in terms of both physical labor and consequent physical capacity:
In my youthful days, instead of going to school, I had to chop logs, to sow and plant, to plow in the midst of roots barefooted, and if I had on a pair of pants that would cover me I did pretty well. (8)
In his early years, Brigham evidently suffered sometimes from melancholia or even what we today would call depression:
I was troubled with that which I hear others complain of, that is, with, at times, feeling cast down, gloomy, and desponding; with everything wearing to me, at times, a dreary aspect. . . . I felt lonesome and bad. (8)
Later, he rebelled against the somewhat joyless aspects of his upbringing:
When I was young, I was kept within very strict bounds, and was not allowed to walk more than half-an-hour on Sunday for exercise. The proper and necessary gambols of youth having been denied me, makes me want active exercise and amusement now. I had not a chance to dance when I was young, and never heard the enchanting tones of the violin, until I was eleven years of age; and then I thought I was on the high way to hell, if I suffered myself to linger and listen to it. I shall not subject my little children to such a course of unnatural training, but they shall go to the dance, study music, read novels, and do anything else that will tend to expand their frames, add fire to their spirit, improve their minds, and make them feel free and untrammeled in body and mind. (9)
Brigham is often portrayed as the worst kind of misogynist. But such evaluations need to take into account, for example, his treatment of his first wife, Miriam Angeline Works, who died in Mendon, New York, on 8 September 1832, after a lengthy period as a largely immobile invalid. An article in the Ontario Republican Times, of Canandaigua, New York, praised Brigham for the tenderness with which he cared for Miriam:
He was poor but had enough to be comfortable. He . . . was a hard working man. . . . he was very handy with tools and had a trade; he was a carpenter and joiner. . . . there could scarcely be a more kind and affectionate husband than he was. (17)
and then added,
We did not take up our pen to defend Brigham Young as he is, but Brigham Young as he was, while he lived in Canandaigua, before he became a Mormon. . . . We never thought him fanatical, until after he became a Mormon; he was looked upon by his neighbors generally to be a consistent Christian. (72)
Brigham Young was clearly a product of the New England lower class. At times, his poverty made it impossible to pay his debts. However, after he had become wealthy, his strong sense of honesty, which trait he also developed as a youth in New York, led him whenever possible to pay those debts, in some instances as much as three decades later. (84)
Several examples of Brigham paying off debts from his New York days with interest decades after he had settled in the Great Basin and was presiding over the Church are to be found on pages 27-29.
I loved this expression of his testimony:
I continued my visit with the family for a short time, and when I was about to leave I told them that Baptistism, Methodism, Presbyterianism, Quakerism, Shakerism, and every other ism I had studied and learned, for I desired to know the truth, and found I could put all their doctrines, when simmered down to truth, into a snuff-box of the smallest class, put it into my vest pocket and go my way; but when I found "Mormonism," I found that it was higher than I could reach with my researches, deeper than I was capable of comprehending, and calculated to expand the mind and lead mankind from truth to truth, from light to light, from grace to grace, and exalt him in the celestial kingdom, to become associated with the Gods and the angels. I bade them good night, and went over the hill to Hamilton, and staid at brother Murdoch's. (82)
I contrast that statement with this one, about his father:
My Father was a poor, honest, hard-working man . . . and his mind seemingly stretched from east to west, from north to south; and to the day of his death he wanted to command worlds, but the Lord would never permit him to get rich. (1)
Posted from Newport Beach, California