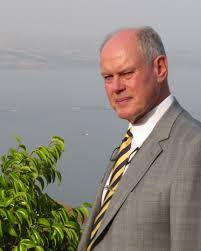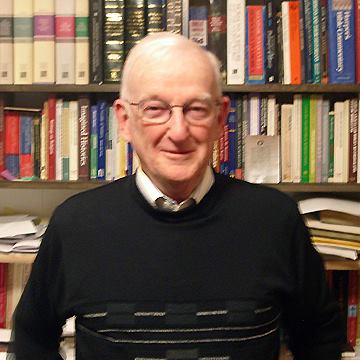 ***
At least two of my very favorite people, both of them faithful and productive Latter-day Saint scholars and both of them wonderfully kind friends who have had a tremendous impact for good on my life, earned their doctorates here in Providence, Rhode Island, at Brown University. And, for whatever little it may be worth, Brown, a member of the Ivy League, is another place that I contemplated attending at one point — this time for graduate school. Brown had (and, I suppose, still has) a strong doctoral program in Egyptology, and I was thinking at one point of studying to become an Egyptologist. But I chose another path, and that has made, if not all the difference, at least quite a big difference in my life.
***
Just a reminder: The Interpreter Foundation's theatrical film, Witnesses, is apparently now available as a DVD in Deseret Book outlets. (I myself haven't had time to get to a Deseret Bookstore lately, but I have friends who not only claim to have seen copies of the DVD but to have bought it.). And it is most definitely available via the Deseret Book website. Buy it as a Christmas present! Serve it alongside pumpkin pie at Thanksgiving! Heck, why not give it to puzzled little ballerinas and superheroes on Halloween?
Incidentally, although I don't yet even have my own copy, so that I can't personally confirm that it's true, my understanding is that the Witnesses DVD comes with the capacity to display Spanish, Portuguese, and French subtitles. So . . . Distribute copies of it on Bastille Day! Use it as a quinceañera gift! And what could possibly convey the spirit of carnival better than Witnesses?
***
I'm very pleased to see this:
"President Nelson Launches Personal Instagram Account in Spanish: This is his first non-English social media account"
***
We had a really good lunch of Italian food today in Newport, at a place called Pasta Beach. The Bruschetta Pomodoro was really good, as was the Lasagne Bolognese, but the Mezzi Rigatoni Norcina (a simple dish of sausage, onions, cream, and truffle oil with rigatoni pasta) was to die for, even reheated in a microwave. We made two meals out of our lunch.
I mention these things not only in case somebody is in the Newport area or planning to visit it, but because I know that my references to good food that I've enjoyed drive certain critics almost berserk. I'm not a "foodie" — very far from it, in fact — but my sounding like an epicure is, for a certain small online subset of my most obsessive critics, like waving the proverbial red flag in front of a perpetually enraged bull. Or, since they seem to enjoy it, one might say that it's like catnip for them. They will squeal with gratifying outrage and thrill with mocking and denouncing me for several deliriously enjoyable days. H. L. Mencken's definition of Puritanism comes to mind: "The haunting fear that someone, somewhere, may be happy." I sometimes wonder whether they simply can't stand the fact that I'm not angry and miserable all the time, as, frankly, some of them seem to be.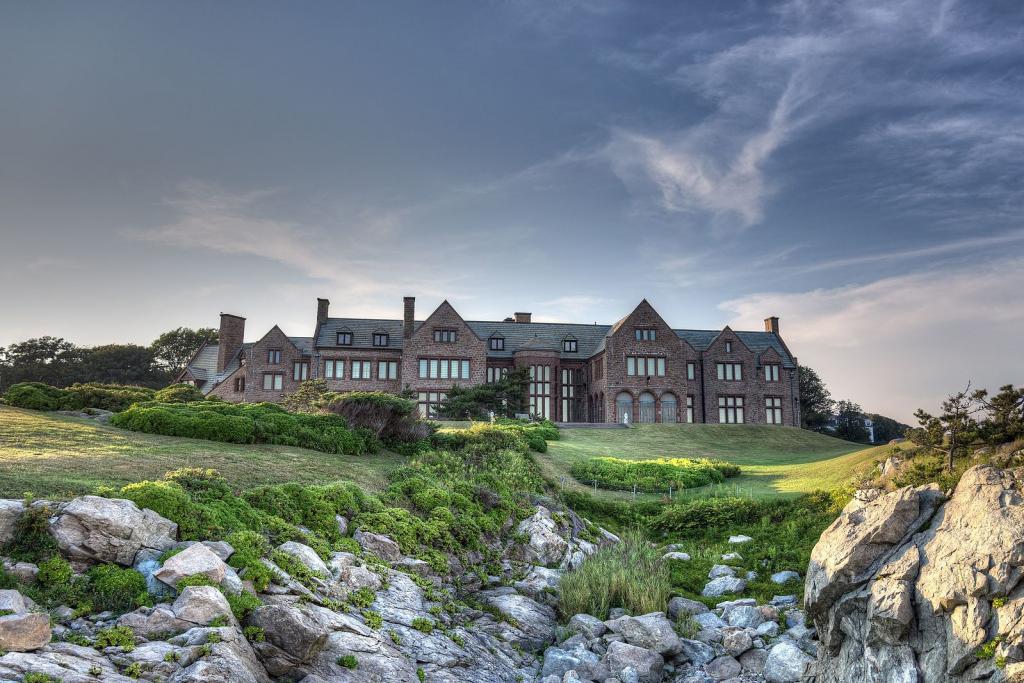 Before that, though, and much more significantly, we spent several hours today walking through and around "Rough Point," the mansion in Newport, Rhode Island, that belonged for most of its occupied history to members of the Duke family — who are associated with tobacco (the American Tobacco Company), the Duke Energy conglomerate, and Duke University — and most famously to Doris Duke. (I had, I think, never visited Rough Point before, though we have visited Doris Duke's utterly different home on Oahu, Shangri La, with its interesting collection of Islamic art.)
Rough Point is open to the public today as, effectively, an art museum. The Dukes were dedicated collectors of Chinese ceramics, English portrait art, and so forth. But, of course, most people come to admire the enormous house and to enjoy its marvelous location on the sea — just as they do with the other Gilded Age mansions (e.g., those of the Vanderbilts and the Astors) along Newport's Bellevue Avenue.
I suppose, on one level, that I must and do disapprove of the ostentatious self-indulgence and the elitism represented by Newport's famous mansions. But I didn't really feel much emotion along those lines, if any. Instead, what struck me is what always strikes me in such cases — sadness at the evanescence, the transience, of all things human. Two of the owners of Rough Point (including James Buchanan Duke, Doris's father, who bought it) owned it for only three years before they died. But it's not just those sad stories that cause me reflection. The fact is that none of Rough Point's honors had more than a few decades in it and that all of them are gone. Most of the Dukes are entombed in the chapel at Duke University; Doris died in 1993 at Falcon Lair, her home in Benedict Canyon, Los Angeles, and her ashes were scattered over the Pacific Ocean.
I think, yet again, of a song that has stayed with me since my teenage years and that, as a guitarist and an aspiring rock star, I used to play myself. In the words of one of the verses,
Some will come and some will go.
We will surely pass
When the one that left us here
Returns for us at last.
We are but a moment's sunlight
Fading in the grass.
On that gloomy note, let me bring up something truly horrifying from the Christopher Hitchens Memorial "How Religion Poisons Everything" File©:
"The power of faith groups in preventing hunger through food development, Sister Eubank emphasizes at G20 Interfaith Forum"
Don't jus thinkin about such things make yer blood run cold?
Posted from Providence, Rhode Island