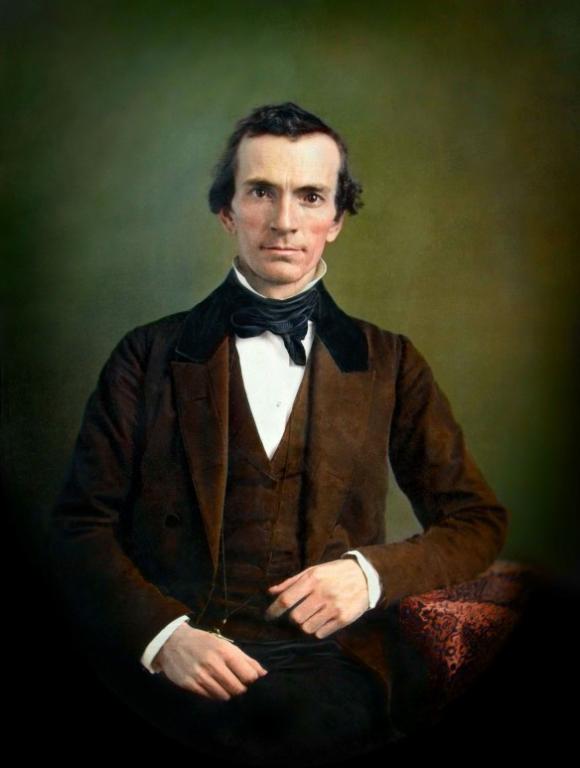 ***
We've now moved on to the second phase for the Witnesses dramatic film:
Witnesses: Now on Blu-Ray and DVD
And we're well into the next phases of the overall Witnesses project:
The docudrama, Undaunted: Witnesses of the Book of Mormon, is currently undergoing color correction.
I spent the morning conducting an interview with a well-known Latter-day Saint scholar for our forthcoming short features (aka "snippets"). It went very nicely, I think.
And, for two and a half hours this afternoon, my wife and I participated, along with Russell Richins, James Jordan, and Mark Goodman) in a meeting with the two principal on-camera personalities for the "snippets." I believe that the resulting mini-films are going to be very lively and even fun, as well as informative. I'm quite optimistic. Excited, even.
***
Volume 35 of Interpreter: A Journal of Latter-day Saint Faith and Scholarship was given over entirely to the publication of a book-length manuscript by Brant Gardner entitled Labor Diligently to Write: The Ancient Making of a Modern Scripture. We presented it in serialized form as an aid to help readers prepare for the 2020 Come Follow Me course of study. It was a new approach for Interpreter that we hope many found helpful. That 2020 course of study has obviously come and gone, but Labor Diligently to Write retains its importance and its relevance to anybody interested in the Book of Mormon.
***
You may have noticed that something of a controversy has arisen over some recent remarks made to the faculty, staff, and administrators of Brigham Young University by Elder Jeffrey R. Holland of the Council of the Twelve Apostles of the Church of Jesus Christ of Latter-day Saints. I like these two articles written in the light of the controversy:
"The news people missed in Elder Holland's BYU talk: Apostle issued a formal charge"
"Opinion: Elder Holland is right, BYU's heritage of faith is its strength: BYU's godly mission means fidelity to commandments and orthodoxy. It also means calling out cruelty and bigotry"
"A New Kind of LGBT+ Advocacy? In the wake of Elder Holland's BYU talk, I can't help but wonder—what would LGBT+ Advocacy "bathed in the light of the gospel" look like?"
***
Finally, it is my humble duty to bring you yet another appalling item that I've drawn from the Christopher Hitchens Memorial "How Religion Poisons Everything" File©:
"Local Church Leaders in Louisiana Making Early Assessment of Hurricane Ida's Wrath"