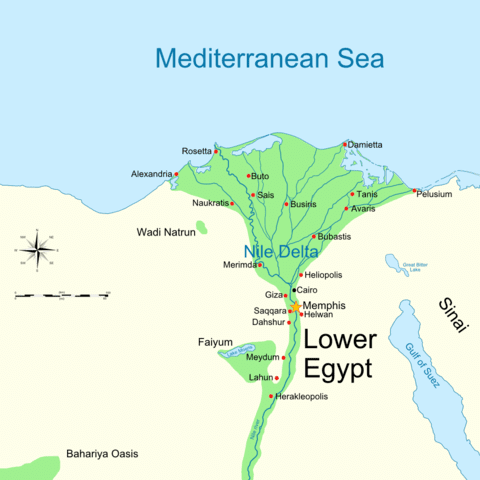 ***
Newly posted on the website of the Interpreter Foundation:
Interpreter Radio Show — October 10, 2021
The 10 October 2021 broadcast of the Interpreter Radio Show featured Terry Hutchinson, John Gee, and Kevin Christensen. In the first hour of this particular episode, they discussed various aspects of scholarship and academic writing. In the second hour of the show, they carried on a roundtable discussion of the upcoming Come Follow Me lesson #47 (D&C 133-134). The Interpreter Radio Show can be heard every Sunday evening from 7 to 9 PM (MDT), on K-TALK, AM 1640, or live on the Internet at ktalkmedia.com.
***
I've lately been reading Ahmed M. Abul Ella, By Way of Accident: The True Stories Behind the Discovery of Egypt's Greatest Monuments (Henu, 2014), which I bought in Egypt a while back. It's a popular book, not really a work of scholarship, but it's often quite interesting for the human stories that it tells of the early days of Egyptology. This passage, in which the author is talking about the somewhat decadent last period of pharaonic Egyptian history in order to set the stage for the discovery of the ruins of ancient Naukratis (or Naucratis) in the Nile Delta, caught my attention:
Despite Egypt's gradual weakness in its later days, its central geographical location nevertheless gave the country certain economic advantages and strength. Even though the dynastic rulers were not as powerful, the traditional trade routes in both the Mediterranean and the Red Seas remained safe and active destinations for the old world traders and caravans. This is one reason why, around 600 BC, Egyptian markets enjoyed the arrival of Greek and Aegean Sea islands' traders who built strong mutual trade connections between their countries and Egypt. Egypt was an important market for their goods. Many of the Greeks and Aegean Sea islanders chose to join the Egyptian army as hired mercenaries serving the pharaoh. Their numbers increased steadily in such a way that Pharaoh Psmatik I allowed the Aegean and Greek mercenaries in his army to build colonies of their own in the Nile Delta, where they could start their own families and enjoy their local culture, traditions and language. Thus, several Greek towns/colonies were comprised of large populations who had come to Egypt to work in trade or serve as soldiers in the army. We know of several Greek towns from this period, such as Defneh, Maria, Sais, Canup, and others, in the Nile Delta near the Mediterranean coast.
The Roman historian Strabo once mentioned that Greek and Aegean communities appeared in Egypt around the 26th Dynasty. He suggested the earliest wave of Greek settlers in the Delta had come from an area called Miletus. (62-63)
What caught my eye initially was the date 600 BC, which has an obvious interest for readers of the Book of Mormon. Then I noticed references to such things as Red Sea trade routes (Lehi's trail runs along the Red Sea, probably following an ancient frankincense trail) and extensive trade connections and interactions between Greek-speakers and Egyptians.
Why would the latter be of interest? Because there has been some puzzlement over the occurrence in the Book of Mormon of such manifestly Greek names as Timothy and Lachoneus. (For a brief 1992 treatment of this topic from the Ensign by my friend, BYU colleague, and former missionary companion Stephen D. Ricks, see "The name of one of the Lord's disciples listed in 3 Nephi 19:4—Timothy—seems to be Greek in origin. Is there an explanation for the appearance of a Greek name in the Book of Mormon?")
The pharaoh to whom Abul Ella refers as Psamtik I was known by the Greeks as Psammeticus or Psammetichus (Ψαμμήτιχος), and he's often still known as Psammetichus in modern English. The founder of the 26th or "Saite" Dynasty — so called after its capital in the Egyptian Delta city of Sais — he ruled for a very long time, from 664 BC to 610 BC.
***
Here are a pair of items from the news:
Everybody who is watching the Supreme Court of the United States is watching what will happen when Mississippi's abortion law reaches SCOTUS. Will the Court's conservative majority overturn Roe v. Wade? Some of us very much hope so. But there is another cases headed toward the Court, and it's also potentially quite significant.
"Don't neglect the Supreme Court's potentially weighty case on religious schools funding"
This next item is also about religious schools, but it's not about a court case and it's not about colleges and universities. Still important, though:
"All those fast-growing Christian schools: Are they really bastions of racism, intolerance?"
***
I was pleased to see this news story, and very pleased to see that it involved a friend, and a friend of the Interpreter Foundation:
"Historic Nauvoo Receives Preservation Award for the Restoration of the Temple District"
***
And now I offer an appalling item from the ever-chilling Christopher Hitchens Memorial "How Religion Poisons Everything" File©:
"Nearly half of all churches and other faith institutions help people get enough to eat: Congregations can help bridge gaps left by government programs, especially for many immigrants and others who are not eligible for SNAP benefits."
***
Finally, we spent some time walking along the shore of Lake Tahoe yesterday, on a very nice walkway in Lake Tahoe Nevada State Park. The weather was flawless and the views were spectacularly beautiful. In a few minutes, we'll head out in an attempt to find a similarly good place to walk on the lake's California side. The weather was so nice earlier today that, so long as the sun was shining on our balcony, I worked outside. When the sun had moved on a bit, though, the temperature was a bit too low for me to stay sitting still out there for very long. Sigh.
Posted from Northstar, California