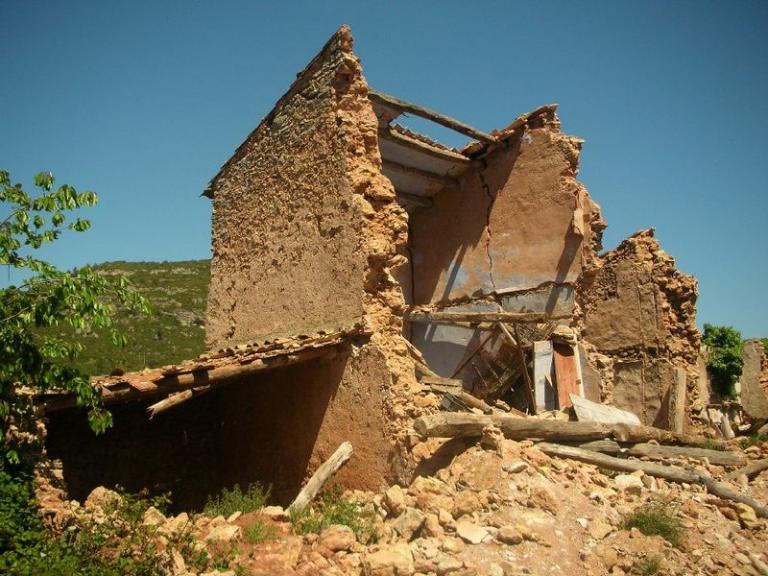 ***
Yesterday, I received this item (part of a longer solicitation from a would-be fundraising advisor) in my inbox. It reminded me that, yes, that dreaded time is almost upon us:
Many nonprofits focus tons of their year-end efforts on Giving Tuesday. However, the data shows that Giving Tuesday is hardly the most important giving day of the season.
In fact, it's not even close.
According to our data, Giving Tuesday efforts likely accounted for about 4% to 5% of your organization's online year-end revenue last year. But the last week of the year could account for 37%+ of your online year-end revenue.
At least in the United States (owing to tax considerations), a very substantial proportion of total annual charitable donations is given during the last month of the calendar year. Every nonprofit that lives or dies by the generous support of donors is aware of this, and the Interpreter Foundation is no exception. We are an almost entirely volunteer organization — our leaders (yes, including me) draw no compensation for their labors; we have a few contract workers who do specific things for us, but no salaried employees — and we do what we do on a quite lean budget. But, still, what we do unavoidably costs money. (You can easily judge the level of our expenditures by looking at our website, under Expenses.)
I hope, as we approach the final weeks of 2021 and as you begin to think about your year-end giving, that you will include the Interpreter Foundation in your plans. There are, I know, a very great many good causes out there — a very great many — but I genuinely think that the Interpreter Foundation is worthy to be included among them. Please kindly consider a contribution, whether large or small, to Interpreter.
***
And, while I'm on the topic, here are three items that went up today on the website of the Interpreter Foundation:
Audio Roundtable: Come, Follow Me Doctrine and Covenants Lesson 48 "He 'Has Sealed His Mission and His Works with His Own Blood'": D&C 135-136
The Interpreter Radio Roundtable for Come, Follow Me Doctrine and Covenants Lesson 48, "He 'Has Sealed His Mission and His Works with His Own Blood,'" on D&C 135-136, featured Kris Frederickson and Martin Tanner. This roundtable was extracted from the 17 October 2021 broadcast of the Interpreter Radio Show, all commercial and other extraneous interruptions having been surgically removed. The complete broadcast has been similarly cleansed and archived and may be accessed at https://interpreterfoundation.org/interpreter-radio-show-October-17-2021/. The Interpreter Radio Show can be heard every Sunday evening, week in and week out, from 7 to 9 PM (MDT), on K-TALK, AM 1640. Or, alternatively, you can listen to it live on the Internet at ktalkmedia.com.
I want to take this opportunity to thank Martin Tanner, who supervises the Interpreter Radio Show, for turning it into the smoothly running and varied operation that it is. And to thank all of our volunteer program hosts. They've been so reliable and so good. And we'll be making some improvements over the next few months, too.
I'm also grateful to Jonn Claybaugh for his dependable production of regular study and teaching helps for Sunday school students and teachers. Here's his latest:
Come, Follow Me — D&C Study and Teaching Helps Lesson 48, November 22-November 28, D&C 135-136 — "He 'Has Sealed His Mission and His Works with His Own Blood'"
And we owe Steve Whitlock a debt of gratitude for his work to recover what could be recovered from Hugh Nibley's late-seventies Gospel Doctrine classes. Imagine how happy we would be if we had similar materials from such figures as Parley Pratt, Orson Pratt, B. H. Roberts, James E. Talmage, and John A Widtsoe!
Nibley Lectures: Come, Follow Me Doctrine and Covenants Lesson 13: Jesus Christ Will Gather His People: D&C 29
During 1978, 1979, and 1980, Hugh Nibley taught a Doctrine and Covenants Sunday School class. Cassette recordings were made of these classes and some have survived and were recently digitized by Steve Whitlock. Most of the tapes were in pretty bad condition. The original recordings usually don't stop or start at the beginning of the class and there is some background noise. Volumes vary, probably depending upon where the recorder was placed in the room. Many are very low volume but in most cases it's possible to understand the words. In a couple of cases the ends of one class were put on some space left over from a different class. There's some mixup around D&C90-100 that couldn't be figured out so those recordings are as they were on the tapes. Even with these flaws and missing classes, we believe these these will be interesting to listen to and valuable to your Come, Follow Me study program.
***
For anybody who knows Aswan and Upper Egypt, this is a really, really weird story. And not just with regard to the scorpions. Rain in Aswan? Hail in Aswan? Can the apocalypse be far off?
"More than 500 people stung by scorpions flushed out by storms in Egypt: Storms forced scorpions from their hiding places into many houses across the province of Aswan"
***
This story has garnered some national attention:
"Michael Flynn says of the US: 'We have to have one religion'"
What are the odds that, when the Revolution comes and the choice is made, America will settle on The Church of Jesus Christ of Latter-day Saints? (I don't think that it will be Islam.). I reckon that we pretty much have a lock on it, that we're basically a shoe-in. (Don't you?) I mean, who doesn't love us? In that light, though, I'm wondering what to do with such places as St. Patrick's Cathedral and the Cathedral of St. John the Divine in New York, and the National Cathedral in Washington DC, when they come into our possession. Perhaps you'll have some ideas. They seem too big to me for ward chapels and I don't really think that they're well suited to be converted into temples.