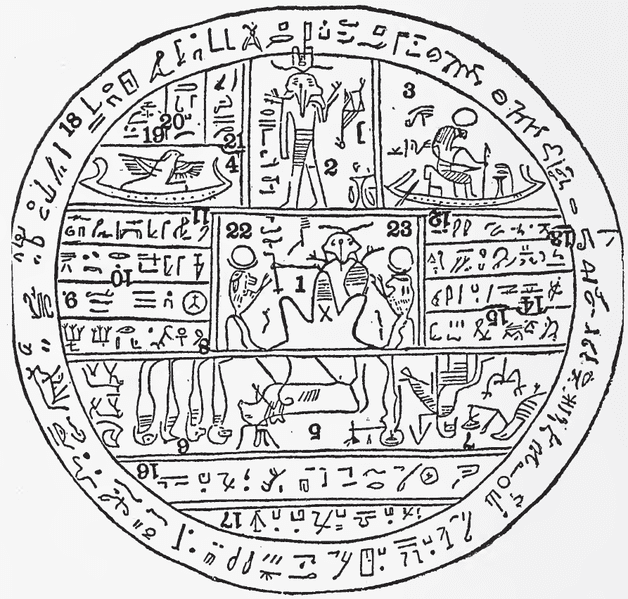 ***
Another of Kyler Rasmussen's Bayesian essays has appeared on the website of the Interpreter Foundation:
"Estimating the Evidence Episode 22: On the Book of Abraham"
[Editor's Note: This is the twenty-second in a series of 23 essays summarizing and evaluating Book of Mormon-related evidence from a Bayesian statistical perspective. See the FAQ at the end of the introductory episode for details on methodology.]
It seems unlikely that the Book of Abraham would disagree with what the most learned academic minds would have to say on the subject, or that a fraudulent one could in any way align with what we'd expect from the ancient world.
***
I was saddened to learn just now that Mario De Pillis, a long-retired professor of history at the University of Massachusetts at Amherst and the second non-Latter-day Saint to serve as president of the Mormon History Association, passed away a couple of weeks ago. He was ninety-five years old.
Why is this of personal interest to me? I didn't know him well. He once spent a few hours in my house as a guest of the regular monthly reading group to which we still belong — along with historians James Allen, Thomas Alexander, and, then, the late Davis Bitton — but that doesn't account for it.
Several years ago, he wrote to me, out of the blue. Thereafter, we corresponded from time to time. He liked my Deseret News columns, and would write to commend them and to comment on them. At one point, he even signed up to join a tour that I was leading to Israel. I confess that I was very pleased at that and was looking forward to it. In the end, though, he decided that his faltering health and his age made that unwise, and he backed out. That was probably a good decision. I've sometimes joked that our trips to Israel — and to Egypt — can occasionally resemble the Bataan Death March and that those who come with us will likely need a vacation afterwards to recover. We get up early and go constantly, there's a lot of walking on uneven surfaces, quite a few hills, and, often, heat and sun.
Anyway, I regret the fact that the trip to Israel with Mario De Pillis never came off. I would have enjoyed it.
***
I'm impressed that John Gee is doing a private, virtual "Ask the Egyptologist" event for FAIR tonight at 7 PM Mountain time. We returned on the same plane from Egypt fairly late last night.
Of course, I should probably be even more impressed that my wife got up at 6:30 this morning to put the final touches on a formal report about the journalist Barbara Walters for her weekly study group. Then she delivered it, virtually, at 10:30 AM.
Am I the only person on the earth who suffers from jet lag? I need a nap.