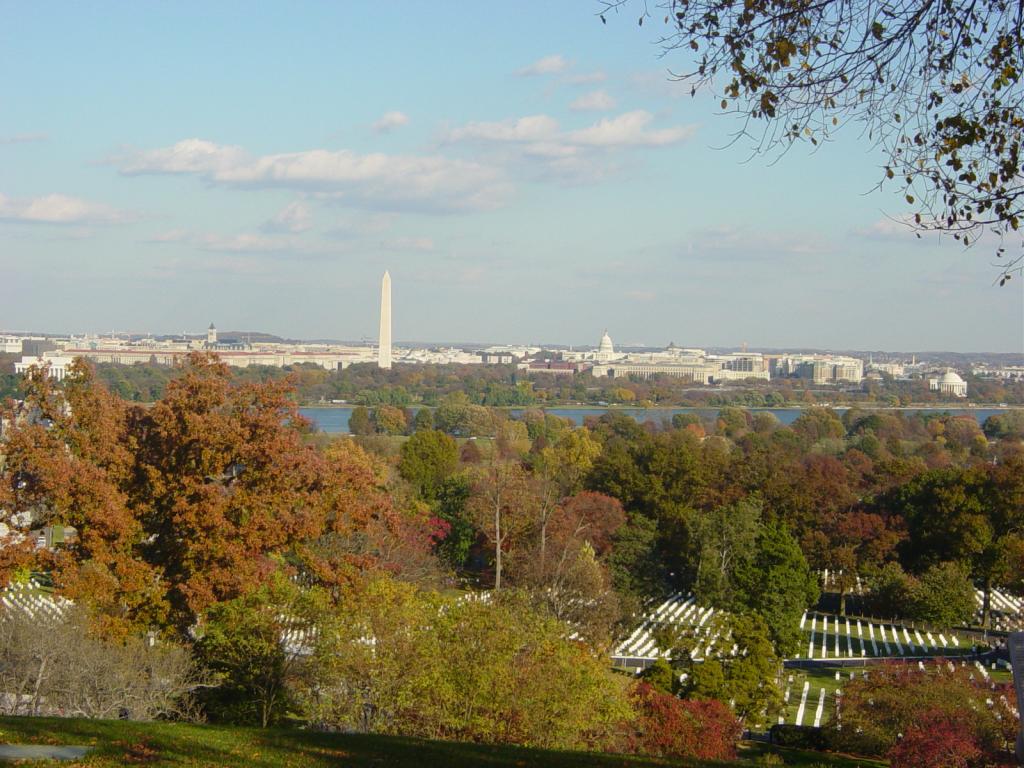 ***
Yesterday's visit to Arlington National Cemetery was a substitute for what we had thought we would be doing.  Plans changed.  But it was both interesting and meaningful.
Arlington is replete with former presidents, generals, admirals, justices of the Supreme Court, senators, secretaries of State and Defense, and other dignitaries.  It's a class on American history.  But it also, iconically, features row after row after row of virtually identical white headstones that mark the final earthly resting place of the bodies of thousands of ordinary sailors, soldiers, and airmen, many of whom died very young, victims of human evil.  People whose stories are unknown to most of us, except that those stories were cut tragically short.
This sorrowful fact has had me thinking, as I often do at Easter, of A. E. Housman, the Cambridge classicist and important second-tier English poet who is a personal favorite of mine.  (I've even made the pilgrimage to his burial place at Ludlow, in Shropshire.)  Specifically, I've been remembering his poem "To an Athlete Dying Young":
The time you won your town the race
We chaired you through the market-place;
Man and boy stood cheering by,
And home we brought you shoulder-high.
Today, the road all runners come,
Shoulder-high we bring you home,
And set you at your threshold down,
Townsman of a stiller town.
Smart lad, to slip betimes away
From fields where glory does not stay,
And early though the laurel grows
It withers quicker than the rose.
Eyes the shady night has shut
Cannot see the record cut,
And silence sounds no worse than cheers
After earth has stopped the ears.
Now you will not swell the rout
Of lads that wore their honours out,
Runners whom renown outran
And the name died before the man.
So set, before its echoes fade,
The fleet foot on the sill of shade,
And hold to the low lintel up
The still-defended challenge-cup.
And round that early-laurelled head
Will flock to gaze the strengthless dead,
And find unwithered on its curls
The garland briefer than a girl's.
But, of course, his "Easter Hymn" is also very relevant to Arlington.  You may perhaps recall — I've mentioned it several times here — that Housman was an agnostic, but a yearning one.  And his "Hymn" expresses that yearning quite powerfully.  It's address to Christ:
If in that Syrian garden, ages slain,
You sleep, and know not you are dead in vain,
Nor even in dreams behold how dark and bright
Ascends in smoke and fire by day and night
The hate you died to quench and could but fan,
Sleep well and see no morning, son of man.
But if, the grave rent and the stone rolled by,
At the right hand of majesty on high
You sit, and sitting so remember yet
Your tears, your agony and bloody sweat,
Your cross and passion and the life you gave,
Bow hither out of heaven and see and save.
Posted from Washington DC