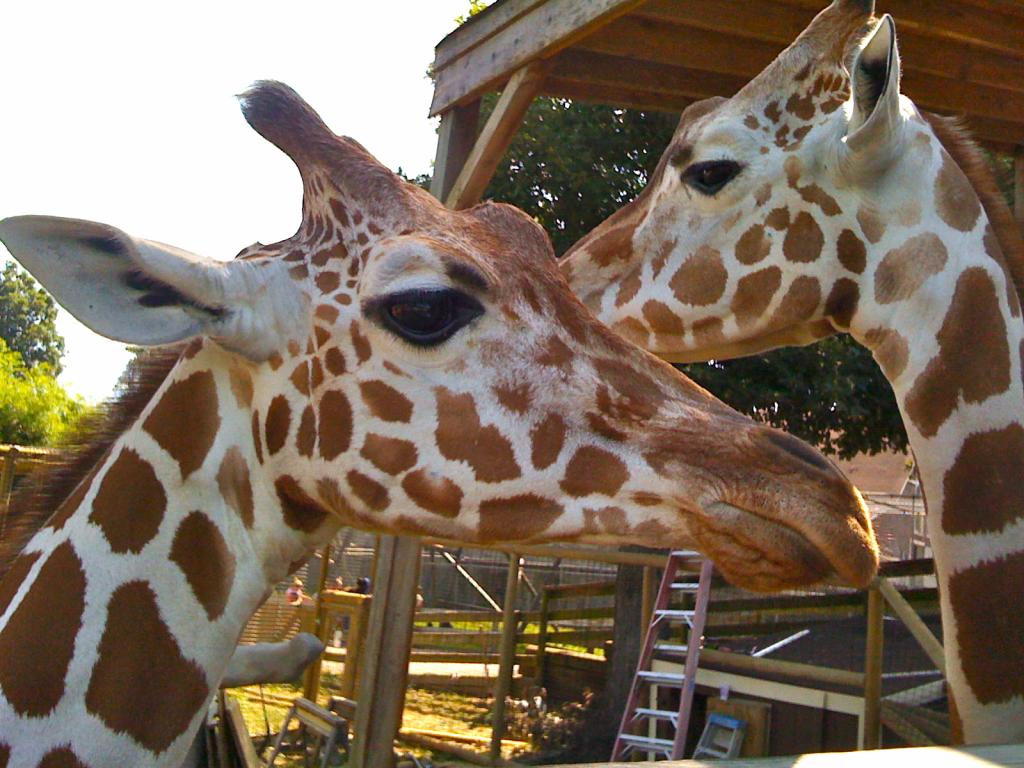 ***
I too found his atheistic reductionism dismal.  But he was apparently a very fine scientist and he was certainly an interesting writer who helped us to understand the rich complexity of nature, and he died on the day after Christmas:
"The Miracle of Bugs: Through his study of the lowly ant, the late biologist Edward O. Wilson highlighted the complexity and wonders of life."
Speaking of the amazing variety and, if you will, the ingenuity of the natural world:  We spent a substantial portion of our day today at one of our favorite (and standard) Virginia hangouts, the Metro Richmond Zoo.  It's a relatively small place, just small enough to allow visitors to get up close and personal with many of the animals, and yet its large enough to offer a fascinatingly wide range of different animals.  Coincidentally, it's owned by a Latter-day Saint family, relatives of some of our neighbors back in Utah.
The animals seemed exceptionally active today.  And the young ones were plainly practicing their life skills.  We stood for quite a while to watch a young snow leopard repeatedly stalk and playfully attack its mother.  We observed a pair of young wolves chase each other around their compound over and over again, engaging in mock combat — to the occasional vexation of their mother and under what seemed the completely indifferent eye of their father.  A young and still tuskless warthog continually head butted its heavily-tusked father, darting around and choosing different angles of attack, yet came away each time mysteriously ungored and uninjured.
It makes me think of Gerard Manley Hopkins (1844-1889) and his well-known poem "Pied Beauty":
Glory be to God for dappled things –
   For skies of couple-colour as a brinded cow;
      For rose-moles all in stipple upon trout that swim;
Fresh-firecoal chestnut-falls; finches' wings;
   Landscape plotted and pieced – fold, fallow, and plough;
      And áll trádes, their gear and tackle and trim.
All things counter, original, spare, strange;
   Whatever is fickle, freckled (who knows how?)
      With swift, slow; sweet, sour; adazzle, dim;
He fathers-forth whose beauty is past change:
                                Praise him.
I'm also reminded of two of my favorite comments from the late American astronomer, cosmologist, astrophysicist, astrobiologist, author, and science popularizer Carl Sagan:
How is it that hardly any major religion has looked at science and concluded, 'This is better than we thought! The Universe is much bigger than our prophets said, grander, more subtle, more elegant?' Instead they say, 'No, no, no! My god is a little god, and I want him to stay that way.' A religion, old or new, that stressed the magnificence of the Universe as revealed by modern science might be able to draw forth reserves of reverence and awe hardly tapped by the conventional faiths.
Science is not only compatible with spirituality; it is a profound source of spirituality.
I would love, someday, to convene a conference on the precise subject of that last comment and to hear from faithful Latter-day Saint (and perhaps other theistic) scientists about how, for them, science is and has been "a profound source of spirituality."
I've mentioned this before, but I'd like to get a bit more serious about it than I have been.  (My plate has been and, alas, remains full.)  Such a conference could not realistically happen before sometime in 2022, at the earliest, but I'm curious to know whether anybody else might be interested in such a topic and such a conference.  Are there any scientists out there who would be willing to participate in a conference on "Science as a Source of Spirituality"?  And, perhaps, to help a bit with it?  Not a conference on how to reconcile science and religion, interesting though that subject is, but a conference on scientific inquiry as a religious quest, on scientific findings as religious inspiration, and so forth.  Anybody who is interested is welcome to contact me at daniel_peterson@byu.edu.
Posted from Richmond, Virginia