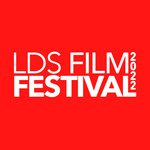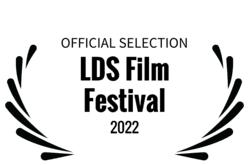 ***
I'm pleased to announce that the first portion of the Interpreter Foundation's forthcoming two-part docudrama, Undaunted: Witnesses of the Book of Mormon, has been selected for screening at the 21st annual LDS Film Festival, which is scheduled for early March.
This year's festival will be held at the SCERA Center in Orem, Utah, with a keynote and film on opening night, which will be Wednesday, 2 March 2022. The festival continues thereafter through Saturday, 5 March 2022, concluding with an awards show.
The public is welcome, but seating at the SCERA Center isn't infinite.
***
Jonn Claybaugh has yet again kindly provided some notes on the website of the Interpreter Foundation for teachers and students of the Come, Follow Me curriculum:
Come, Follow Me — Old Testament Study and Teaching Helps Lesson 4, January 17-January 23: Genesis 5; Moses 6 — "Teach These Things Freely unto Your Children"
And the Interpreter Radio Roundtable for Come, Follow Me Old Testament Lesson 4, "Teach These Things Freely unto Your Children" on Genesis 5; Moses 6 also went up today:
Audio Roundtable: Come, Follow Me Old Testament Lesson 4 "Teach These Things Freely unto Your Children": Genesis 5; Moses 6
The participants in this roundtable, which was extracted from the 12 December 2021 broadcast of the Interpreter Radio Show, were Martin Tanner, Terry Hutchinson, and Jeffrey Bradshaw. It has been freed from commercial and other interruptions, and is accessible at no charge. The complete show may be heard at https://interpreterfoundation.org/interpreter-radio-show-December-12-2021/. Moreover, the Interpreter Radio Show can be heard on Sunday evenings from 7 to 9 PM (MDT), on K-TALK, AM 1640, or you can listen live on the Internet at ktalkmedia.com.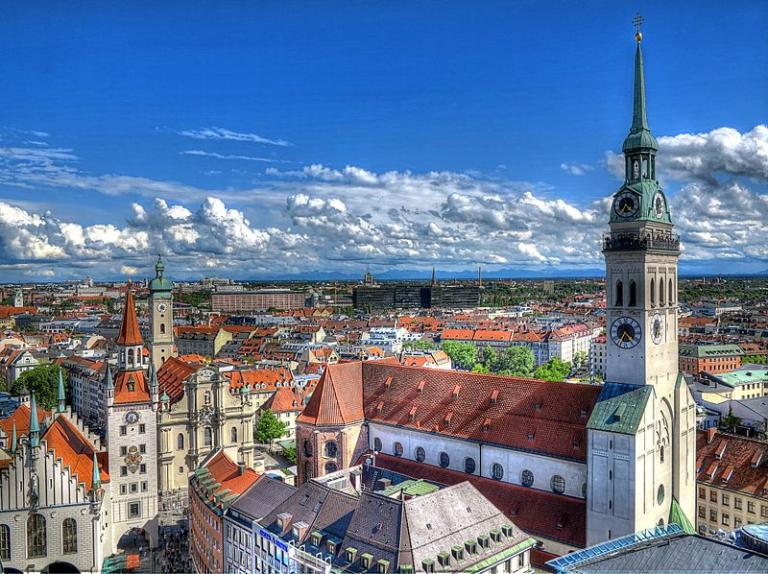 At Christmas 2020, my wife gave me a book of which I had never heard: David Pryce-Jones, Signatures: Literary Encounters of a Lifetime (New York and London: Encounter Books, 2020). The author, David Pryce-Jones, is a British conservative intellectual who was born in Vienna to a future editor of the Times Literary Supplement, grew up multilingual, was educated at Eton and Oxford, and is either related to or somehow knows seemingly everybody — especially English and continental European writers and artists. His family relations include Helena Bonham Carter and others in England but also prominent, often aristocratic, figures in Germany and France and Spain.
Signatures is a book of vignettes. The title comes from the signed copies of their books that the subjects of those vignettes — folks like Svetlana Alliluyeva (Stalin's daughter), Kingsley Amis, W. H. Auden, Saul Bellow, Isaiah Berlin, Robert Conquest, Milovan Djilas, Lawrence Durrell, Amos Elon, Robert Graves, Aldous Huxley, Arthur Koestler, W. Somerset Maugham, V. S. Naipaul, J. B. Priestly, Jean-François Revel, Erich Segal, Isaac Bashevis Singer, Albert Speer, Dame Rebecca West, and, well, you get the idea — gave him at various times.
I enjoyed the book, having read it as it's structured — in short bits. Here are a few passages that caught the attention of my ever present pencil as I read it:
The most quoted of [Robert Conquest's] limericks is a masterpiece of Sovietology:
There was an old Marxist called Lenin
Who did two or three million men in.
That's a lot to have done in,
But where he did one in,
That grand Marxist Stalin did ten in. (85)
The opening line of Pryce-Jones's short essay devoted to Arno Breker, who was often described as "Hitler's favorite sculptor" and who had signed Pryce-Jones's copy of Bildnisse unserer Epoche, reads thus: "The life and times of Arno Breker is a warning that bad art has the power to do great damage" (52). The two passages that I marked in that essay both briefly recounted disappointing anecdotes from the lives of very prominent people under the Nazi occupation of Paris — in these cases, specifically, relating to one of the greatest of twentieth-century conductors and to a famous French existentialist philosopher whose biography has often celebrated (and perhaps, some have argued, exaggerated) his involvement in the French Resistance to the Nazis.
The first of them involves a composition by Richard Wagner; the Paris Opera; the great Berlin Philharmonic conductor at the time, Wilhelm Furtwängler; Maestro Furtwängler's eventual successor, Herbert von Karajan; and the question of how the French and even the Germans should handle the Nazi occupation of France.
Invited to conduct a star-studded Tristan and Isolde at the Opera, Furtwängler refused on the grounds that he would not conduct "on the back of German tanks." Herbert von Karajan, an honorary Colonel in the SS, felt no such scruple, and immediately took Furtwängler's place. (53)
Gerhard Heller, the censor and therefore responsible ultimately to Josef Goebbels and the Propaganda Staffel, described the numerous writers beseeching him to put on their manuscripts his stamp of approval, complete with swastika, without which they could not be published. Jean-Paul Sartre was one of the most persistent, spending hours in Heller's office. (55)
By the way, I believe that I once ran into Herbert von Karajan. Literally. Immediately after the conclusion of my mission in Switzerland, I traveled with my parents a bit around my old missionary areas in Switzerland itself and to Bavaria and Austria. One day, for some reason, I was in a classical record store in Munich. Coming around the end of an aisle, I collided (not very badly but, still, directly) with a distinguished-looking older gentleman who seemed vaguely familiar to me. We apologized mutually. And then I noticed nearby a nearly life-sized, full color cardboard cut-out of Herbert von Karajan, who had, by that time, long since succeeded Furtwängler as the principal conductor of the Berlin Philharmonic. I could still see the man with whom I had collided and my thought, comparing the man with the cardboard cut-out, was that , if he wasn't von Karajan himself, he was von Karajan's twin.
I agree with Pryce-Jone's formulation of what he terms
the credo of the genuine conservative, namely that the veneer of civilization is frighteningly thin, hard to create but easy to destroy. (86)
His "credo" is certainly illustrated by the rise of Nazism in the heart of the land of Goethe, Schiller, Kant, Beethoven, Bach, and Mozart. That's why events such as the 6 January 2021 assault on the Capitol of the United States so offend me, and it's why I consider loyalty to the Constitution of the United States so fundamentally important in my evaluation of American political candidates. (I still do such evaluation privately, even though — speaking publicly — I no longer have any political views at all.) And I can say that, in my judgment, remarkably few of the candidates that I evaluate earn better than a C.