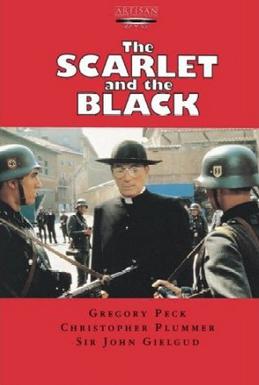 ***
It was a heart-breaker.  The University of Utah lost in the last twelve seconds of the Rose Bowl game, which was just completed, after having led Ohio State almost all the way.  But they can be proud.  No embarrassment whatsoever.  Not even remotely.  They played very well.  And, had the game ended just a bit earlier, or perhaps if it had gone just a bit longer, they would have won.  They have definitely established themselves as a football program that deserves to be taken seriously.
Britain Covey, whom we know and whom we like and admire very much, was under enormous pressure for much of the game, but he still did remarkably well.  And, at the very end, with only eight or nine seconds to go, he was the last desperate hope.  The huge pro-Ute crowd was chanting "Covey! Covey! Covey!" as he prepared to receive the final kick-off.
It wasn't to be, but he and his team have very much of which to be proud, as does my adopted home state of Utah.  Congratulations to everybody involved.  (And I'll be enthusiastically pulling for the BYU football team to score a decisive victory over the University of Utah when the two schools next face each other, in 2024.)
***
We had a very quiet New Year's Eve yesterday, and a similarly quiet and anti-social New Year's Day today.  Although, realistically, I expect that I'll probably contract the COVID omicron virus eventually despite my being fully Pfizered, I'm in no real hurry to do so.  (Pretty soon, as the Babylon Bee has predicted, if we continue to allow the virus to multiply and to mutate, the CDC will run out of letters of the Greek alphabet with which to designate the new variants and will begin to name them after the Muppets.)  So, like others in my family, I'm being careful.  (Nonetheless, one critic who knows me very well — we saw each other briefly for several years at the annual FAIR conference but haven't run into each other for probably something on the order of a decade, and he boasts that he won't lower himself to read any of the drivel that I write — has recently confided to his audience, by insinuation rather than directly, that I'm an ardent opponent of masks and a fervent anti-vaxxer.)
So, last night, we had our annual New Year's Käsefondue — a hommage to my beloved Switzerland — and, since I happened to have thought about it yesterday, we watched the wonderful 1983 TV-movie The Scarlet and the Black, with Gregory Peck, Christopher Plummer, and Sir John Gielgud.  And I'm happy to report that I woke up this morning completely without a hangover.
P.S.  Gregory Peck was the narrator for the 1999 PBS documentary on Joseph Smith: American Prophet and, amazingly, although he had died in the meantime, his recorded voice was still useable for the substantial 2017 remake of that film that was done by Lee Groberg and Mark Goodman.  So, when we decided to do our docudrama on the Book of Mormon Witnesses (which now seems likely, for various reasons, to premiere in February rather than in January), I naturally asked Mark, who had directed Witnesses and was now directing the docudrama, whether we could perhaps get Mr. Peck to narrate it.  Mark claims, though, to have misplaced Mr. Peck's phone number.  Are you really buying that?