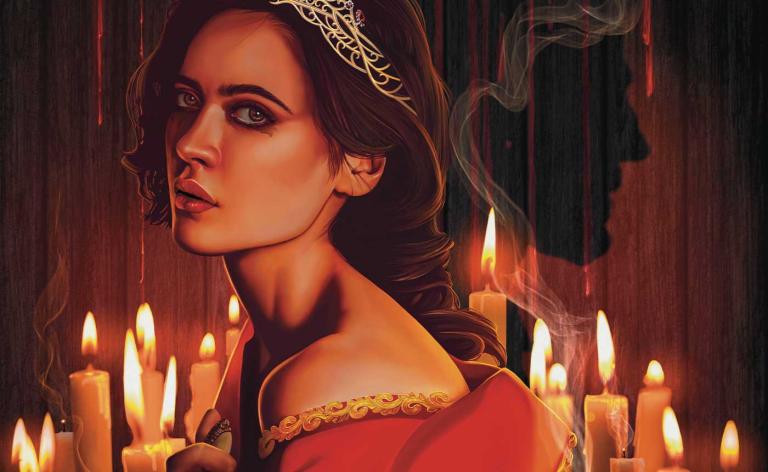 ***
On Saturday night, my wife and I attended a very strong performance of Puccini's Tosca by the Utah Opera.  We thoroughly enjoyed it; there is little mystery about the fact that Tosca ranks among the most popular works in the standard operatic repertoire.  Unexpectedly, though, just prior to the overture, a spokesman came out onto the stage in front of the curtain.  I believe that it was Christopher McBeth, Utah Opera's artistic director.  Our hearts sank just a bit.  When a speaker comes out just before a performance, it usually means that somebody in the cast is ill or absent and that there will be a substitution.
This time, though, that wasn't the case.  He explained that Tosca is partly about an unscrupulous and self-aggrandizing tyrant and about his use of force to coerce innocent people.  And this, he said, made what they were about to do quite appropriate.  The curtain parted, and there was the Utah Opera chorus.  They sang the Ukrainian national anthem, and the entire audience stood in respect.  Ahead of me, somewhere to my left, a male voice was actually singing along, not very beautifully but loudly and in Ukrainian.  I found the moment deeply moving.
Later on, as I listened to the truly evil villain Scarpia — essentially a sadistic rapist commanding a lawless police state — singing early in the second act, I couldn't help but think of Russia's ongoing invasion of Ukraine:
Ha più for te
sapore la conquista violenta
che il mellifluo consenso. Io di sospiri
e di lattiginose albe lunari
poco mi appago. Non so trarre accordi
di chitarra, né oròscopo di fior
né far l'occhio di pesce, o tubar come
tortora! Bramo. La cosa bramata
perseguo, me ne sazio e via la getto.
Volto a nuova esca. Dio creò diverse
beltà, vini diversi. Io vo' gustar
quanto più posso dell'opra divina!
For myself the violent conquest
has stronger relish than the soft surrender.
I take no delight in sighs or vows
exchanged at misty lunar dawn.
I know not how to draw
harmony from guitars, or horoscopes
from flowers, nor am I apt at dalliance,
or cooing like the turtle dove. I crave,
I pursue the craved thing, sate myself and cast it by,
and seek new bait. God made diverse beauties
as he made diverse wines, and of these
God-like works I mean to taste my full.
The story line in Tosca is really quite similar in important respects to that of Shakespeare's Measure for Measure.  Shakespeare's Angelo is very similar to Puccini's Scarpia.  While watching the opera on Saturday night, a question suddenly occurred to me:  I have no idea whether Vladimir Putin ever partakes of Shakespeare or Puccini or even ordinary gangster movies but, if he does, I wonder whether he ever sees himself in characters like Scarpia or Angelo or Shakespeare's version of Richard III or Al Capone.  Does he ever exclaim "That's me!"
I'm guessing, sadly, that he doesn't.
***
The other night, the City of Kyiv Ballet closed its performance in Paris with the entire company onstage, singing the Ukrainian national anthem
And there's yet another Ukraine-related musical item that I've likewise found curiously moving.  Please read the two paragraphs of explanation and then watch the brief video:
"Ukrainian Violinists Play in Solidarity with 94 Other Violinists from 29 Countries"
***
But is there anything that we ordinary mortals can do that will actually help?  Yes.  There are many things.  And I'll mention one of them here:  I hope that our friend (my former student) Axel Bromley and his wife Terah won't mind my sharing this from Axel's Facebook page:
Eight years ago today our family walked through Yanakovic's mansion near Kiev. He had fled after letting Putin kill over a hundred people in the Maidan.
Now we are right back here again. And I have a way you can help the Ukrainians defend their country.
When I moved to Asia from Ukraine, I was replaced as the General Manager by an awesome Polish guy named Miroslaw or Mirek for short.
I didn't know him well, but I heard great things about him from my Ukrainian staff. He has since transferred back to Poland and is the GM there.
He has been doing great things to help the refugees coming into Poland. Food, transportation, shelter. He has been doing real things other than just posting on social media.
He reached out to me for money. He has contacts on both sides of the border and is now seeking to buy non lethal military equipment the Ukrainian volunteer soldiers need.
If you know me, you know I've never asked anyone for anything but prayers from time to time.
I'm asking for money now. 100% if it will go to Mirek and I know 100% of that will go to buying EU equipment and be sent across the border to those that need it. I trust him.
If you'd like to help please send anything you can to:
PayPal terahreu@gmail.com
My wife and I have given through this channel.  I've known Axel (and, later, Terah) for many years now, and I trust them.  (He was even, I'm proud to say, the president of the Cairo Branch of the Church of Jesus Christ of Latter-day Saints during his recent work assignment there.)  I wish that we had a great deal more to give.
***
Finally, a thought from the great Russian writer Alexander Solzhenitsyn (1918-2008), winner of the 1970 Nobel Prize for Literature.  He was referring, of course, to the leadership of the late and largely unlamented Soviet Union, but I'm afraid that he would have had no difficulty at all in recognizing Vladimir Putin for what he is:
We know they are lying.
They know they are lying,
They know that we know they are lying.
We know that they know that we know
they are lying.
And still they continue to lie.