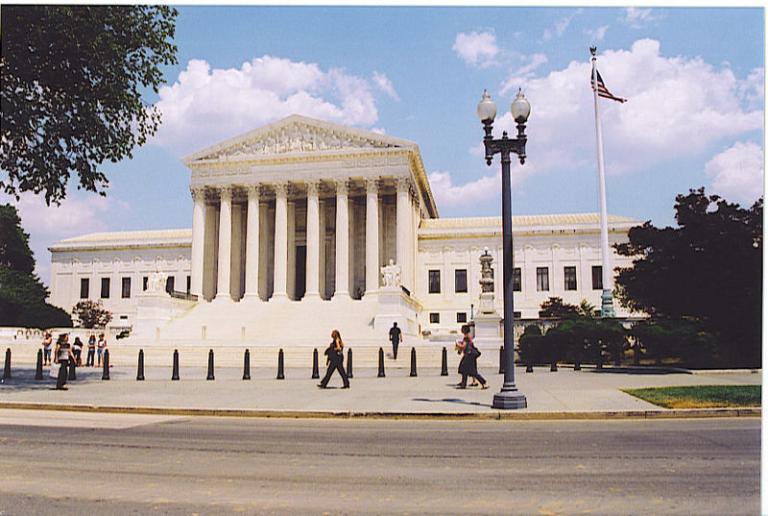 ***
I'm pleased to report that I've just been notified that I will be speaking between 3:45 and 4:45 PM on Saturday, 3 September, at the 2022 annual convention of the International Association for Near-Death Studies (IANDS).  It will be held this year in Salt Lake City.  I'm really pleased with that date and time, and had actually requested it, because I will have just returned about forty-eight hours earlier from a stay in Europe.  My title is "Has Modern Physics Proven Out-of-Body Experiences Impossible?"
***
A big religious liberty case is currently before the Supreme Court.  Here are two articles about it — the second of which briefly cites the first, which appeared in the Deseret News:
"Are school prayer rules about to change?  During oral arguments Monday, the Supreme Court wrestled with what a football coach's prayers meant to his players"
"Coach Joe Kennedy goes to the Supreme Court and the media coverage gets a B+"
I have mixed feelings about this case.  I'm entirely in favor of free, public religious expression, and I feel that it's under serious threat.  But I worry more than a little bit about it being done on state property.  And I've personally heard of cases from the American South in which pressure was put on Latter-day Saint high school athletes during such prayers.  In one instance, repeated prayers actually called out a particular student by name, exhorting him to open his hardened Mormon heart to the real Jesus of the Bible.  I can easily imagine Jewish or Muslim or secular student athletes being subjected to similar abuse — and, manifestly, such pressure has no legitimate place on a public high school campus, playing field, or team.  Nor should prayer be a public performance spectacle.
In my own southern California high school, a Latter-day Saint girl two years or so ahead of me — a member of my ward whose parents were close friends of my parents — was subjected to such abuse by a teacher, daily, during a summer American history course.  He was a lay preacher in a conservative Protestant sect and also coached one of our high school teams.  Every single morning of his summer school history class was devoted, for at least the first few minutes, to mocking and criticizing "Mormonism."  (It's still astonishing to me that he thought such behavior appropriate in a public high school and that he imagined that he would get away with it.)  She didn't tell her parents about what the teacher was doing for quite a while, but the experience often left her in tears.  Finally, her parents noticed and found out what was happening.  They went to the principal, who was entirely on their side.  Mr. Kruger immediately summoned the teacher into his office and told the man that, if he ever heard another such report about him, he would be fired instantly.  So far as I'm aware, no further incidents ever occurred.  I still remember the teacher's name.  I never had him for a class, but I had several interactions with him over the remainder of my high school career.  He knew that I was a Latter-day Saint — I didn't make a public spectacle of it, but I was fairly well known (eventually president of the student body, which, by the way, I say purely for information's sake and not because that status from more than half a century ago matters a whole lot to me these days) and plenty of people knew that I was a serious member of the Church — but he treated me well and we got along just fine.
Anyway, this is a more difficult issue than it may at first appear, even to someone who, like me, is very concerned about encroachments upon the freedom of religious expression.  And the crux of it, or so it seems to me, is whether the coach's actions seem to have been in any way coercive.  Even indirectly or implicitly.  Justice Kavanaugh's questioning seems to me to have been right on the mark.
***
I hope that Latter-day Saint cinema will become a powerful instrument for teaching our history, building testimonies, inspiring commitment, and, yes, reaching those who are as yet unreached by the Restoration.  And that can't happen if our films fail, if creative artists grow frustrated or discouraged, if donors or investors don't receive solid returns — whether in the obvious sense of returns on investment or in the perhaps even more important sense (which might compensate for failure to profit financially) of satisfaction in having reached and influenced an audience.
I'm hoping that our forthcoming docudrama, Undaunted: Witnesses of the Book of Mormon, will advance us at least a bit further along the road of progress.  (I should note, by the way, that we make it very clear to those who give financial support to our film projects that they are donors, not investors.  We don't promise financial profit, and they don't expect it.  Any profits that materialize, if any, go back into the next project.)
The great German composer Richard Wagner (1813-1883) dreamed of what he termed a Gesamtkunstwerk, a "total work of art" — or, as it has sometimes been called, a "synthesis of the arts," a "comprehensive artwork," or an "all-embracing art form" — that would utilize multiple artistic media in order to convey its meaning.  He thought of opera as the embodiment of that ideal, with its combination of poetic lyrics, music, dramatic acting, and scenic set design (with painting and even sculpture).  He even sought to bring architecture into the mix with his Bayreuth Festspielhaus (Bayreuth Festival Theatre), which is dedicated solely to the performance of his works.
I'm fully aware that Richard Wagner was a rather loathsome human being, and that several members of his family have been even detestable.  Nonetheless, with that caveat — or, some of my fiercer critics might argue, perhaps because of his odiousness — I'm something of a moderate Wagnerian.  I've attended performances of Parzifal, Der Fliegende Holländer ("The Flying Dutchman"), Tannhäuser, Lohengrin, Die Meistersinger, Rienzi, and Tristan und Isolde, as well as a complete cycle of The Ring (Das Rheingold, Die Walküre, Siegfried, and Die Götterdämmerung) in San Francisco and, thus far, a partial Ring cycle in Chicago.
And I really like Wagner's concept of the Gesamtkunstwerk.
I think that he would have loved movies.  Ideally though rarely, they combine wonderful musical scores and great drama with visual excellence in cinematography and powerful literary techniques.
Anyway, my lifelong fascination with the potential of cinema —  is one of the reasons why I myself am now involved, at least peripherally, with movie making.  Wagner thought that old German mythology deserved treatment in Gesamtkunstwerke.  How much more so the restored Gospel of Jesus Christ?
Posted from New York City