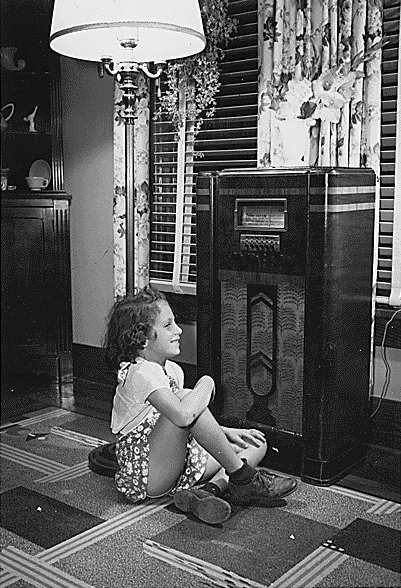 ***
I've just finished recording a podcast with Richard T. Steadman ("Richie T") of The Cultural Hall.  I'm not sure when it will go public.  Maybe next Tuesday or so.  (I assume that it will go public!)
***
Here are some new items for you on the website of the Interpreter Foundation:
Audio Roundtable: Come, Follow Me Old Testament Lesson 22 "Be Strong and of a Good Courage": Joshua 1–8; 23–24
The Interpreter Radio Roundtable for Come, Follow Me Old Testament Lesson 22, "Be Strong and of a Good Courage," on Joshua 1–8; 23–24, features Martin Tanner, Kris Frederickson, and Michael Parker.  This roundtable was extracted from the 17 April 2022 broadcast of the Interpreter Radio Show. The complete broadcast may be heard at https://interpreterfoundation.org/interpreter-radio-show-April-17-2022/.  You can listen live to the Interpreter Radio Show on Sunday evenings from 7 to 9 PM (MDT), on K-TALK, AM 1640, or you can listen live on the Internet at ktalkmedia.com.
Nibley Lectures: One Eternal Round — Lesson 9
In 1990, Hugh Nibley presented a series of twelve lectures on Facsimile 2 in the Pearl of Great Price. The lectures occurred almost weekly beginning on June 27, first in the Maeser Building and later in the Joseph Smith Building auditorium.
Interpreter Radio Show — April 17, 2022
In the first hour of this installment of the weekly Interpreter Radio Show, Martin Tanner, Kris Fredrickson, and Michael Parker discuss Easter.  The second portion of the show was devoted to a roundtable discussing the upcoming Come Follow Me lesson #22 (Joshua 1–8; 23–24).  (See above.) The Interpreter Radio Show can be heard live each and every Sunday evening between 7 PM and 9 PM (MDT), on K-TALK, AM 1640.  As an alternative, and without regard to where you're located, or you can call it up on the Internet at ktalkmedia.com.
***
On a predominantly atheistic message board that I watch — largely because I'm a constant (by which I mean daily) target there — someone raised a question about whether the Witnesses theatrical movie or the Hulu/FX miniseries Under the Banner of Heaven is more "accurate."  (Given the place where it was posed, the answer to that question was, of course, never seriously in doubt.  It would be rather like proposing "Is Dan Peterson a ridiculous, incompetent, unprincipled, and malicious mediocrity?" as a topic for debate before the house.  I mean, such a question is scarcely worth asking.)
One of the brighter participants there responded that, of the two films, Under the Banner of Heaven is more accurate.
Why?  Partly, he says, because the Witnesses to the Book of Mormon were just a small group.  And that, of course, is true.  Including Joseph Smith himself, there were only twelve of them — the same number that typically serve on a jury in the United States.  (American juries are sometimes entrusted with decisions of great import, even life and death.)  And there were only about sixteen or eighteen of them altogether, even if we include the informal or unofficial witnesses.  So, yes, just a small group.  But still far more eyewitnesses than are typically needed to establish even a very weighty fact in court.  Another reason for dismissing Witnesses as inaccurate is that the Witnesses to the Book of Mormon, he says, were "unreliable."  (He offers no evidence or argument for this characterization, which, for the record, I declare to be false, baseless, and unjust.)
His more interesting objection, though, and his principal reason for deeming Under the Banner of Heaven to be accurate while dismissing Witnesses as inaccurate, is that Under the Banner of Heaven involves no "supernatural" events.  Which is true.
That's an obvious and revealing example, of course, of how assumptions (or "prior commitments") influence and constrain our judgments, no further thought or investigation required.  (If I'm convinced that the earth is only six thousand years old, no amount of fossil evidence is likely to persuade me of Darwinian evolution.  If I'm absolutely certain that Donald Trump won the 2020 presidential election in a runaway landslide, I won't be convinced by any number of investigations purporting to demonstrate that he didn't.  If I know for sure that COVID-19 is fake news and/or that a secret cabal of pedophiles are running the Centers for Disease Control and Prevention and, in fact, our government in general, I'll find reasons everywhere to justify my views and to dismiss any and all evidence to the contrary.)
I'm reminded of the atheistic historian Dale Morgan (1914-1971), who was once something of a fashionable darling of cultural Mormons.  In 1945, he wrote a letter to the believing Latter-day Saint historian Juanita Brooks in which he stated the fundamental issue with unusual frankness and candor:  "With my point of view on God," he said, "I am incapable of accepting the claims of Joseph Smith and the Mormons, be they however so convincing. If God does not exist, how can Joseph Smith's story have any possible validity? I will look everywhere for explanations except to the ONE explanation that is the position of the church."  (Dale Morgan to Juanita Brooks, 15 December 1945, at Arlington, Virginia. Transcribed in John Phillip Walker, ed., Dale Morgan on Early Mormonism: Correspondence and a New History [Salt Lake City: Signature Books, 1986], 84–91. The quoted passage occurs on page 87.)
But, taken simplistically and in isolation, the same standard of judgment — non-"supernatural" accounts are, by that measure alone, always and everywhere to be preferred to "supernatural" accounts — would also suggest a reason for approving the superior accuracy of D. W. Griffith's classic (and deeply racist) 1915 silent film The Birth of a Nation and Leni Riefenstahl's famous 1935 Nazi propaganda film Triumph des Willens ("Triumph of the Will").  Neither of these cinematic landmarks, so far as I can remember, invokes the "supernatural" or claims to depict explicitly divine actions.
I guess it's a matter of what one's worldview counts as acceptable.
***
The news media don't seem to be very interested in stories like this:
"Pro-abortion rights activists hit Catholic churches, but you probably didn't read about it"
Here's an interesting article that's relevant to questions of the relationship between religion and science:
"Nobel laureate and physicist Wilczek wins Templeton Prize: In a statement, the John Templeton Foundation praised the 70-year-old Wilczek for transforming "our understanding of the forces that govern our universe"
And here's a nice controversy about ancient — and possibly biblical — history:
"The scientific meltdown over a controversial discovery of 'biblical Sodom': The remains of a city's fiery demise near the Dead Sea have archaeologists at odds."