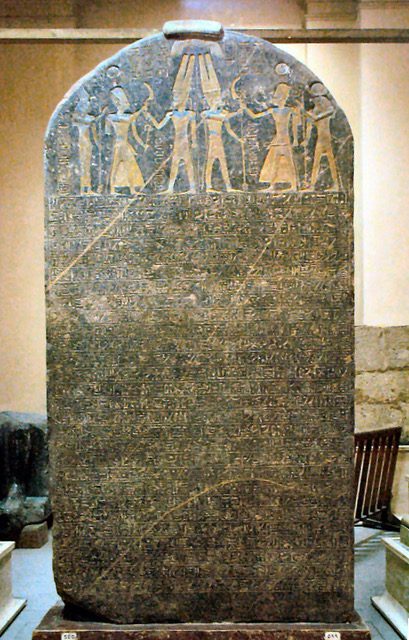 Here's a link to an article of mine that went up in Meridian Magazine yesterday.  Because I've been on the road and in the air for much of the past thirty-six hours or more, I'm a bit late in calling attention to it:
"Does Merneptah Stele Contain the First Extra-biblical Mention of Israel?"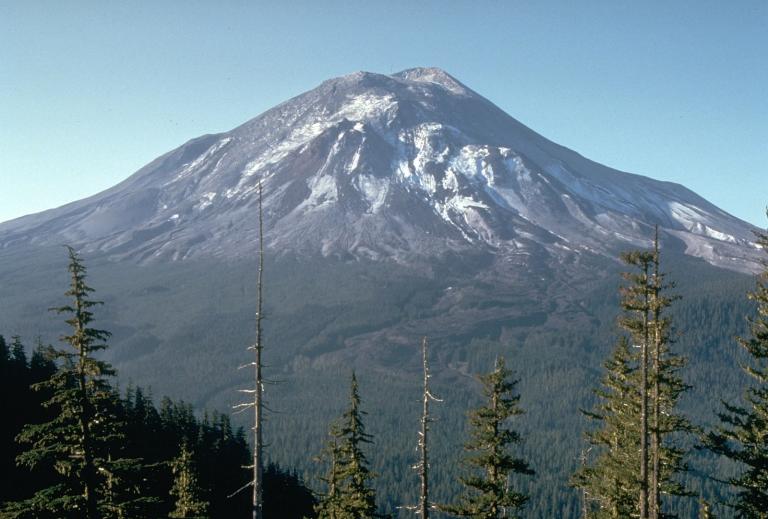 During our flight this morning from Vancouver, British Columbia, down to Portland, Oregon, I had a window seat on the left hand side of the aircraft.  And I thoroughly enjoyed it.  Not merely because I had a good view of such things as the San Juan Islands and Seattle, Washington, but, even more, because I got an excellent look at several of the Cascade volcanoes.  To see them lined up this way, as I have on a few previous occasions, is to really be able to visualize the so-called "ring of fire" that runs around the rim of the Pacific Ocean.
But I've never flown between Vancouver and Portland before, so this was very new and very exciting to me.  I don't think that I saw British Columbia's Mount Garibaldi, but I enjoyed excellent views of Mount Rainier, Mount Adams, Mount Hood, and, in the distance, Glacier Peak and Mount Jefferson.  I had an especially good and close look at Mount Saint Helens (with Mount Adams in the background), and particularly at its devastated northern side and its post-1980 horseshoe-shaped crater.
Mount Saint Helens was apparently once called "the Mount Fuji of America" because of its conical symmetry prior to May 1980, and Native American lore praised it for its beauty.  It's not quite so pretty these days, and it's 451 meters (1314 feet) shorter than it was within still relatively recent memory.  The deforestation on its north side was still quite apparent from my vantage point, sitting transfixed at the airplane window.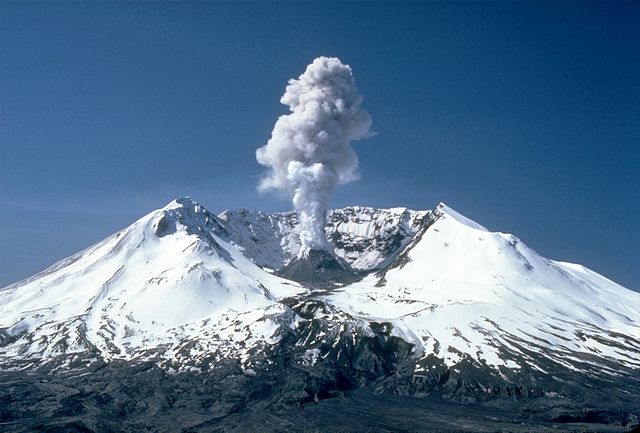 I received the sad news this afternoon that a member of my ward in Utah, Philip LaFleur, has passed away.  The holder of a doctorate from the University of Michigan in nuclear chemistry (whatever that may be!), he had retired and moved to Utah many years ago after a career spent in the eastern United States in government and then in private industry.  We had very many good conversations over the years.  During my years of teaching Gospel Doctrine classes, he often substituted for me when I was absent.  And, for two or three years, when he was our high priest group leader, I served in the group leadership with him.  His health had recently taken a turn for the worse, but it apparently went really down hill late last week.  I was, by quite a distance, the youngest of that high priest leadership.  But now I'm the last of them.  Our secretary died several years ago, as did the other member of the leadership, Jed Adams.  I've missed them, and now I'll miss Phil.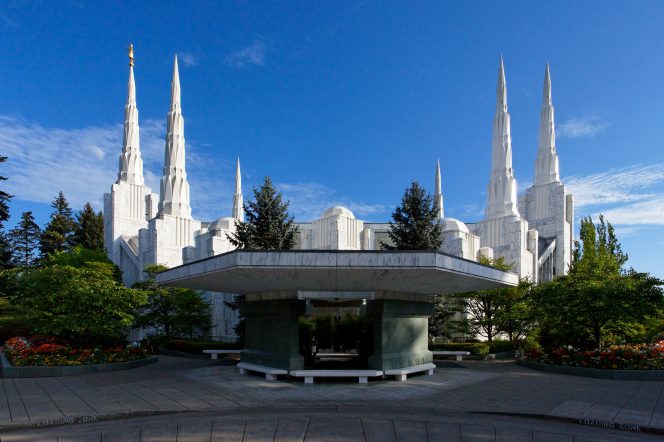 Driving out of Portland this morning, we passed the Portland Oregon Temple, which is another of my favorite Latter-day Saint buildings.  I don't think that we'll get a chance, this time, to do a session there.  But we've done it before and I would like at some point to do it again.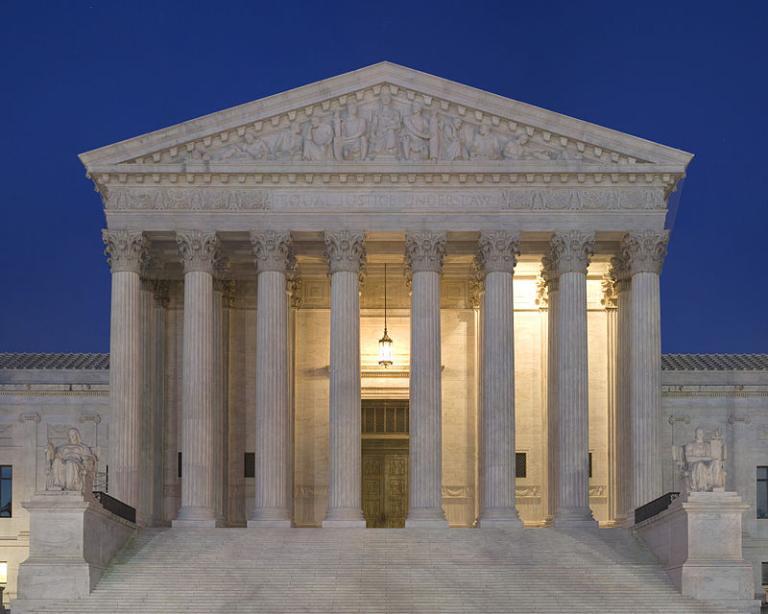 Here's an article by Daniel Ortner that I think worthy of your attention if you're a citizen of the United States of America — or somebody who is interested in the United States of America:
"Overturning Roe v. Wade Did Not Impose Religion on America: The Supreme Court's decision did not establish religion or violate the religious freedom rights of pro-choice Americans. Instead, it created space in the public square for the pro-life convictions of people of faith."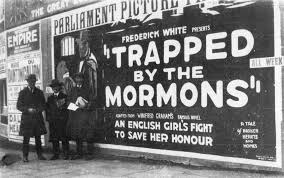 Mira Fox is too trusting in the purported accuracy of the depiction of Latter-day Saints and their beliefs provided by Dustin Lance Black and Andrew Garfield in the recent Fox/Hulu miniseries Under the Banner of Heaven, and there a couple of regrettable photographs that accompany her article, but this is a thoughtful piece from a Jewish perspective:
"Mormonism and Judaism are dominating television. Is that good for representation?: 'Under the Banner of Heaven,' 'Unorthodox' and numerous other shows focused on minority religions have premiered recently. But their portrayals aren't always flattering."
And here, for anybody who might be interested in comparing it to the link above, is a Jewish reaction to the recent Netflix miniseries Unorthodox:
"A Rabbi's Reflection on 'Unorthodox'"
I haven't yet had time or opportunity to listen to this interview of Jana Riess by Steve Goldstein, but it might be worth a listen:
"Why Netflix and Hulu are infatuated with shows about Mormons"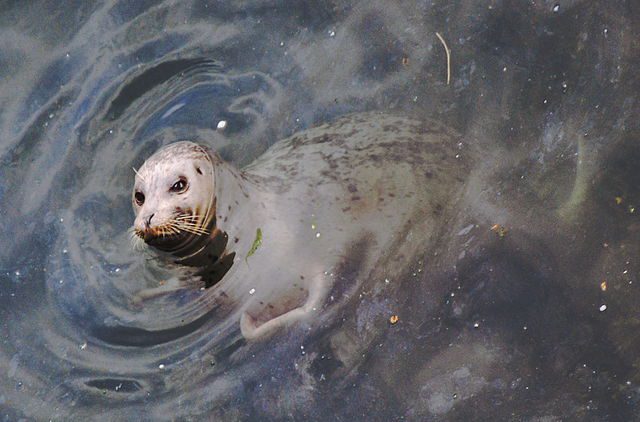 We've just been out walking along the edge of the cliff on which we're staying, overlooking the Pacific Ocean.  It's been a foggy day here.  Thus far, perhaps for that reason, we haven't yet seen any whales this time.  But there are hundreds and hundreds of very vocal seabirds on the rocks nearby, and Canadian geese on the lawn, and about twenty harbor seals just at the foot of the cliff.  We spent a while watching the seals in the sea and on the rock, and I don't think that I had ever previously realized how remarkably awkward they are out of the water.  I wonder if they ever regret their evolutionary decision to forsake the land in order to live in the sea.
Posted from Depoe Bay, Oregon