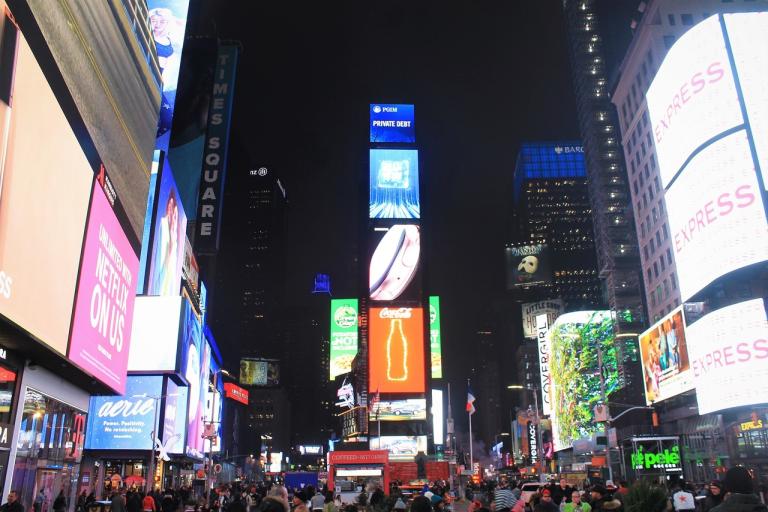 ***
Earlier this evening, the Interpreter Foundation posted the fifth in its series of short-feature "reels" deriving from the overall Witnesses film project.  That project is, very literally, a gift that goes on giving:
"Undaunted Witnesses Episode 5: Blessings of Kirtland"
Incidentally, in the end there will be considerably more than eighteen of these short videos.  And we invite you to watch them and to share them, and to subscribe to the Interpreter Foundation's YouTube channel.  Thanks to generous donors, there's no charge.
***
I'm a bit late in calling your attention to this fact, but two new articles went up yesterday (Friday) in Interpreter: A Journal of Latter-day Saint Faith and Scholarship:
"Liahona: "Prepared of the Lord, a Compass,"" by Calvin D. Tolman
Abstract: This study assesses some of the interpretations of the name Liahona, which are unsatisfactory from a linguistic perspective. Since a dialect of Hebrew is the most likely underlying language of the Book of Mormon, the approach taken in this study parses the word Liahona into three meaningful segments in Hebrew: l-iah-ona; a Biblical Hebrew transliteration would be l-Yāh-Ɂōnấ. This name is a grammatical construction that attaches the prepositional prefix l- to Yāh, the name of "the Lord," followed by the noun *Ɂōnấ. The preposition l- in this context denotes the following name as the agent or the one who is responsible for the following noun, i.e., l-Yāh designates the Lord as the agent, author, or producer of the *Ɂōnấ. Languages are complex, and etymological conjectures in ancient languages are hypothetical; therefore, the explanations and justifications presented here, of necessity, are speculative in nature. Etymological explanations have to involve the complexity of linguistics and sound changes. The hoped-for result of this study is that a simple and reasonable explanation of the meaning of Liahona will emerge from the complexity, and a more reasonable translation of Liahona will be the result.
"Interpreting Interpreter: A Prepared Vessel," by Kyler Rasmussen
This post is a summary of the article "Liahona: 'Prepared of the Lord, a Compass'" by Calvin D. Tolman in Volume 51 of Interpreter: A Journal of Latter-day Saint Faith and Scholarship.
An introduction to the Interpreting Interpreter series is available at https://interpreterfoundation.org/interpreting-interpreter-on-abstracting-thought/.
The Takeaway: Tolman presents a fresh translation of the word Liahona, which he translates as "a vessel prepared of the Lord." That translation arguably aligns with the interpretation provided in the Book of Mormon, and though parts of it aren't based in known Hebrew usage, he posits a path through which it might have been present in the Hebrew of Lehi's day.
***
I was late because we were very busy yesterday.  We spent several hours on a guided-tour cruise around Manhattan and Governors Island that was narrated by a trained architect, a member of the American Institute of Architects and a native-born resident of Manhattan, and that was focused on the architecture of the area and on the challenges currently posed by climate change.  I thoroughly enjoyed it, and I learned a great deal.
In the evening, we walked from our hotel over to a performance of The Music Man at the Winter Garden Theater.  It was a really fine and energetic performance, starring Hugh Jackman and Sutton Foster.  I'm not exactly a noted aficionado of dancing, but even I have to acknowledge that the choreography was exceptionally good.  And the audience was wildly enthusiastic, interrupting the action for sustained applause at Jackman's very first appearance on stage and, yet again, at Foster's.  There was a nice moment at the end when Jackman stepped forward and addressed the audience, indicating that nobody had known that he was going to do so.  He announced that Sutton Foster had, earlier that day, won the Distinguished Performance Award for her work in The Music Man.  It's an honor (going back to 1922) that's bestowed by a cross-section of the theater community itself — specifically, by industry professionals, producers, artists, audiences, and critics nationwide who are members of the Drama League — and it can only be won, at most, once during an actor's career.  Jackman himself is a prior winner of the award, and he described it as a very big deal indeed.  Responding, the cast showed what seemed to be genuine affection for her and for him.  I liked that.
This morning, we had brunch near our hotel at the Russian Tea Room.  Walking in was like stepping back into what I imagine a nice restaurant must have looked like in Tsarist St. Petersburg.  Which, given the history of the place, is probably what was intended.  The service was extremely attentive, the food was fairly good, and the prices were really high.
We thought very seriously about trying to take in a performance of Daniel Craig in Shakespeare's Macbeth this afternoon, but we hesitated just a bit too long and the tickets vanished.
This evening, though, we attended a really good performance of Hamilton, just off of Times Square.  When Hamilton first came out, we bought an original cast soundtrack of it — and I confess that I didn't like it at all.  However, it's grown on me quite a bit since then, and I absolutely loved tonight's performance — except for my discomfort with my seat.  The seats allowed so little leg room that my knees were actually intruding just slightly into the head space of the person ahead of me.  Fortunately, I was able to arrange my legs in such a way as not to force her to lean forward.
And now for a note to my obsessive critics, who worry about my personal finances:  This trip to New York, which we've undertaken in company with two of my wife's longtime friends, is entirely paid for on our own dime.  I'm giving no lectures here.  No animals and no tithepayers have been injured during its production.  We're just attending plays, eating out, and seeing Manhattan.  This is something that we enjoy, and I'm sorry if it bothers such folks.  (And that, of course, was entirely disingenuous:  I'm not sorry at all if it bothers them.  It's none of their business.  If it does bother them, that's entirely their problem, not mine.)
Posted from New York City, New York