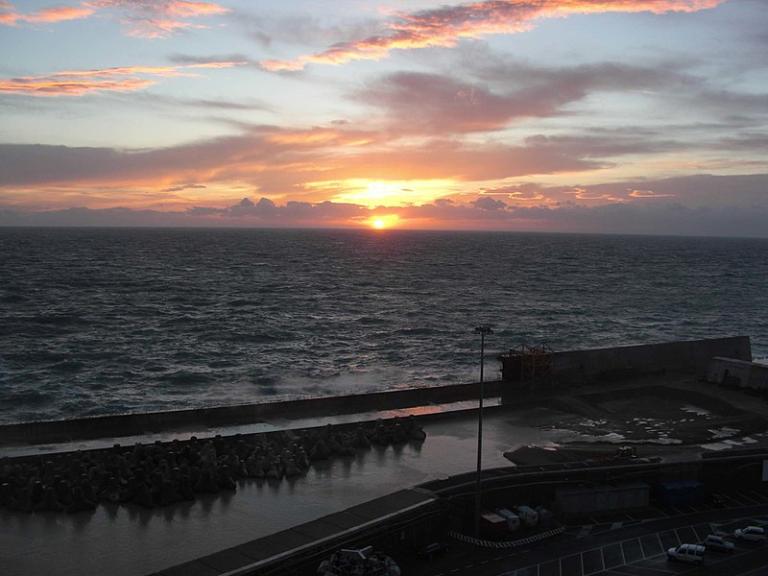 ***
I can always find something to complain about.
I sat for two or three hours on Sunday in the Delta Lounge of JFK Airport in New York City.  And their internet didn't work!  I'm credibly assured that I lived for much of my life without instant access to the internet, and that I nonetheless did fairly well during those years.  But I find that idea difficult to imagine, let alone to believe.  Nowadays, even a very brief interruption in my access to the internet leaves me frustrated, depressed, and very, very nervous.  Will it ever work again?  Is the world coming to an end?
I was waiting for a flight to Rome.  The flight was to be more than eight hours long!  Confined almost entirely to one uncomfortable seat!  Almost nine hours!  Mediocre food!  No Fairlife chocolate milk!  The sheer horror of it!  Of course, just a few short generations ago, I would have had to endure several somewhat dangerous weeks on a very uncomfortable sailing vessel, followed by perhaps several days of land travel up to the Eternal City.  (It must be said, by the way, that the food was far worse than I had anticipated.  I ate almost none of it.  Usually, it's just not very good; this time, I thought it was inedible.)
Years and years back — I think that I've told this story before — I was obliged to make a flight from Chicago to Salt Lake City.  I think that it took the better part of five hours, and I had to sit in a middle seat and to eat only pretzels.  It was horrible.  And then I began to reflect that I was flying a route and a distance that were not altogether dissimilar to that taken by the early Latter-day Saint pioneers traveling from Nauvoo to the Great Basin or, even, with handcarts from Iowa City to the Valley of the Great Salt Lake.  And I'll bet that they would have enjoyed a few pretzels and perhaps an icy-cold soft drink or two, consumed while relaxing in a padded middle seat.
When I was a child, we would often watch a cartoon on television called The Jetsons.  It was a cousin to the more popular show The Flintstones, and it was set in the distant, technologically more advanced future.  In one episode, Mrs. Jetson was facing the need to prepare a large holiday meal for friends and family.  She tossed a small pill-like object into a Plexiglas cube and, instantly, a Thanksgiving turkey appeared, with all the trimmings, dressing, cranberry sauce, and so forth.  "Cooking," she sighed, "is such a chore!"
Sometimes I think of that episode, and, regrettably, I see a bit of Mrs. Jetson in myself.  Life is so very, very tough for us twenty-first century Norteamericanos!  A few hours ago, I was in midtown Manhattan, about a three-minute walk from Carnegie Hall.  Now, I'm on the Mediterranean coast about ninety minutes from Rome via the autostrada.  And what a terrible ordeal it was to get here!
A couple of weeks ago, by the way, I was in the Old City of Jerusalem.  Since then, I've been mostly in Utah Valley.  What would the pioneers of 1847 have thought of that?  What would Orson Hyde have made of it?  Wouldn't it quite reasonably have been considered a miracle?
But not all complaints demand imagination, ingratitude, and hypersensitivity.
We landed very early this morning at Rome's Aeroporto Internazionale Leonardo da Vinci di Fiumicino.  So far, so good.  However, since we're going on a cruise, we were signed up for COVID-19 antigen tests there at the airport.  Just a few weeks ago, we were required to take a COVID-19 test at Ben Gurion Airport in Israel, and it went well.  Very efficient.
Not so here!
We found the place for the tests and got into the very long line.  Which didn't move for about two hours or so.  And people who kept arriving at the line and who were about to miss their airline departures kept being moved into place ahead of us.  (It made sense, of course, but it showed that the system was completely nuts.  [I naïvely thought, at that time, that there was a system!])  After about two hours, an official moved us from the line to an area over on the side, telling us that she would return to us and get us back into the process once the urgent cases were taken care of.  She never did.  After about an hour of additional waiting, we flagged her down and she said that we would have to wait there indefinitely.  I asked whether we would be able, if we stayed there, to take the test today.  She said that yes, of course, sometime we would be able to take the test.  But there was absolutely no predicting when.  It was total chaos, and the line kept growing longer and longer.  There was no distinction between people who had pre-registered and people who hadn't.  Everybody had to stand in the same seemingly static line.  You could see the doctors and nurses standing around in the middle distance, waiting to administer their test, but almost nobody was getting to them.  I would guess that we saw at least fifty people miss their flights.
We gave up.  We left.  We caught a taxi down to Civitavecchia, the ancient Etruscan city where the Emperor Trajan (AD 53-117) constructed Rome's major harbor in the early second century after Christ, and found that there was a pharmacy located practically next door to our excellent little hotel here — the Gallery Suite, at 28 Viale Guido Bacelli, whose people have been (I won't bore you by giving details) exceptionally kind and helpful — where, for €15,  we could get the test done within minutes
So here are two pieces of friendly advice from your one-stop source for counsel and direction:  If you ever find that you're going to be staying in Civitavecchia, consider the Gallery Suite.  It looks like less than nothing from the outside, but it's very nice on the inside and it's well located within the town.  (We walked about a bit and enjoyed some pizza and some really delicious gelato.)  And, unless you hear some strong newer advice to the contrary or have no alternative, do not — absolutely do not — try to take a COVID-19 test at Rome's airport.  You can get one at a pharmacy.  I really suspect that we might tell be there even now, nearly twelve hours later, if we had stayed there.
Posted from Civitavecchia, Italy