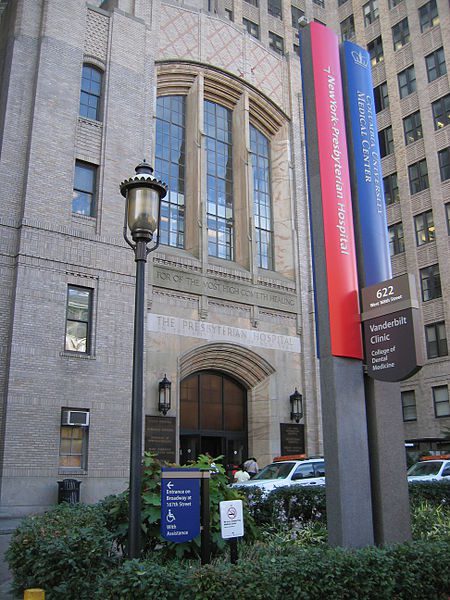 But, first, these three new items went up today on the website of the Interpreter Foundation:
Nibley Lectures: Time Vindicates the Prophets — "Prophets and Ritual"
Between 7 March 1954 and 17 October 1954, Hugh Nibley delivered a series of thirty weekly lectures on KSL Radio that were also published as pamphlets. The series, which was called "Time Vindicates the Prophets," was given in answer to those who were challenging the right of members of the Church of Jesus Christ of Latter-day Saints to call themselves Christians.  This particular lecture suggests that religion is not practical for this life but is essential for the next.
Come, Follow Me — New Testament Study and Teaching Helps: Lesson 2, January 2 — January 8: Matthew 1; Luke 1 — "Be It unto Me according to Thy Word"
Once again, Jonn Claybaugh provides concise notes for students and teachers of the Church's "Come, Follow Me" curriculum.
The New Testament in Context Lesson 2: "Be It unto Me according to Thy Word"
In the 27 November 2022 Come, Follow Me segment of the weekly Interpreter Radio Show, Steve Densley, Mark Johnson, and Matt Bowen discussed New Testament lesson 2, on Matthew 1 and Luke 1.  That segment is now available for your listening, at your convenience and at no charge.  The other segments of the 27 November 2022 radio show can be accessed at https://interpreterfoundation.org/interpreter-radio-show-november-27-2022.  The Interpreter Radio Show can be heard live on Sunday evenings from 7 to 9 PM (MDT), on K-TALK, AM 1640, or you can listen to it on the Internet at ktalkmedia.com.

But, now, on to some appalling links that I've retrieved from the Christopher Hitchens Memorial "How Religion Poisons Everything" File©.  They should give several of my readers a delicious frisson of righteous indignation and deeply satisfying horror:
Corina R. Ronneberg, Edward Alan Miller, Elizabeth Dugan, and Frank Porell, "The Protective Effects of Religiosity on Depression: A 2-Year Prospective Study," The Gerontologist (2014): 1-12.
Approximately 20% of older adults are diagnosed with depression
in the United States. Extant research suggests that engagement in religious activity, or
religiosity, may serve as a protective factor against depression. This prospective study
examines whether religiosity protects against depression and/or aids in recovery.
Study data are drawn from the 2006 and 2008 waves of the Health
and Retirement Study. The sample consists of 1,992 depressed and 5,740 nondepressed
older adults (mean age = 68.12 years), at baseline (2006), for an overall sample size
of 7,732. Logistic regressions analyzed the relationship between organizational (service
attendan

ce), nonorganizational (private prayer), and intrinsic measures of religiosity and 
depression onset (in the baseline nondepressed group) and depression recovery (in the
baseline depressed grou

p) at follow-up (2008), controlling for other baseline factors.
Religiosity was found to both protect against and help individuals recover from 
depression. Individuals not depressed at baseline remained nondepre

ssed 2 years later 
if they frequently attend

ed religious services, whereas those depressed at baseline were
less likely to be depressed at follow-up if they more frequently engaged in private prayer.
Findings suggest that both organizational and nonorganiz

ational forms of
religiosity affect depression outcomes in different circumstances (i.e., onset and recov
ery, respectively). Important strategies to prevent and relieve depression among older
adults may include improving access and transportation to places of worship among
those interested in attending services and facilitating discussions about religious activi
ties and beliefs with clinicians.
The objective is to measure the relationship of several healthy characteristics of the Mormon lifestyle to mortality. We examined 9815 religiously active California Mormon adults followed for mortality during 1980-2004 and 15,832 representative U.S. white adults enrolled in the 1987 National Health Interview Survey (NHIS) and followed for mortality during 1988-1997. The standardized mortality ratio (SMR) and 95% confidence interval (CI) was calculated relative to U.S. whites defined to have a SMR of 1.00. Active California Mormons practice a healthy lifestyle advocated by their religion, which emphasizes a strong family life, education and abstention from tobacco and alcohol. Unusually low SMRs occurred among married never smokers who attended church weekly and had at least 12 years of education. For those aged 25-99 years at entry, the SMR for all causes of death was 0.45 (0.42-0.48) for males and 0.55 (0.51-0.59) for females. For those aged 25-64 years at entry, the SMR for all causes of death was 0.36 (0.32-0.41) for males and 0.46 (0.40-0.53) for females. Life expectancy from age 25 was 84 years for males and 86 years for females. These SMRs were largely replicated among similarly defined persons of all religions within the NHIS cohort. Several healthy characteristics of the Mormon lifestyle are associated with substantially reduced death rates and increased life expectancy.
And, while I'm in the area, here is a quartet of articles that I've published over the years on the general subject of religiosity and health.  I think that there have been others, but these are the ones that I can recall right off the top of my head.  As the saying goes, "read 'em and weep":
Daniel Peterson (2013), "How religious faith benefits society"
Daniel Peterson (2017):  "Is religious faith a mental illness?"
Daniel Peterson (2017):  "Is religion good for your health?"
William Hamblin and Daniel Peterson (2019): "Is religious faith a disease to be cured?"