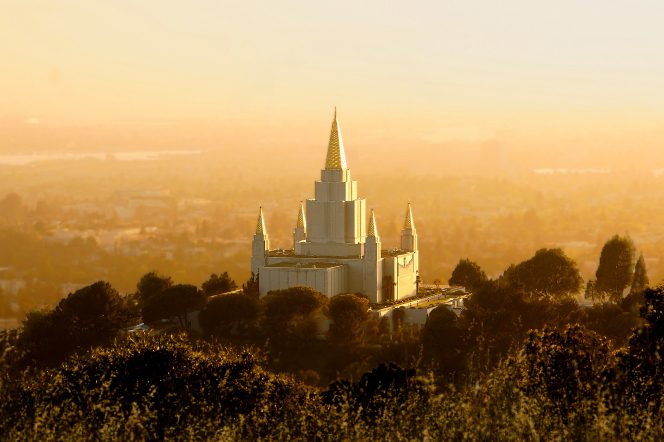 Three new items went up today on the website of the Interpreter Foundation:
"Nibley Lectures: Time Vindicates the Prophets — The Book of Mormon as a Witness"
Between 7 March 1954 and 17 October 1954, Hugh Nibley delivered a series of thirty weekly lectures on KSL Radio that were also published as pamphlets. The series, which was called "Time Vindicates the Prophets," was given in answer to those who were challenging the right of members of the Church of Jesus Christ of Latter-day Saints to call themselves Christians.
This lecture is a radio talk on the Book of Mormon as a witness of continuing revelation and God's dealings with mankind.
Audio Roundtable: Come, Follow Me Old Testament Lesson 51: "I Have Loved You, Saith the Lord": Malachi
The Interpreter Radio Roundtable for Come, Follow Me Old Testament Lesson 51, "I Have Loved You, Saith the Lord," on Malachi., was broadcast on 6 November 2022.  The panelists in the roundtable were Neal Rappleye, Jasmin Rappleye, Stephen O. Smoot, and Hales Swift.  The roundtable has now been extracted from that date's episode of the Interpreter Radio Show.  The complete show may be heard at https://interpreterfoundation.org/interpreter-radio-show-November-6-2022/, and The Interpreter Radio Show can be heard live on Sunday evenings from 7 to 9 PM (MDT), on K-TALK, AM 1640.  Or, if you have a computer and prefer it, or if you don't live in the Valley of the Great Salt Lake, you can listen live on the Internet at ktalkmedia.com.
Come, Follow Me — Old Testament Study and Teaching Helps: Lesson 51, December 12–18: Malachi — "I Have Loved You, Saith the Lord"
Once again, Jonn Claybaugh has contributed a concise set of notes for student and teachers of the "Come, Follow Me" curriculum of the Church of Jesus Christ of Latter-day Saints.
***
This past Saturday afternoon, we visited the 35th annual Christmas crèche exhibit at the Latter-day Saint chapel on Middlefield Road in Palo Alto, California.  (See its Facebook page.)  It's a pretty big deal, and it's back (a little bit smaller, I'm told) after a COVID-induced hiatus of at least a couple of years.  (See "This Latter-day Saint meetinghouse is expected to attract 10,000 visitors in the next 5 days—here's why.")  There were some really beautiful objects on display and, while we were there, the Argentine Latter-day Saint artist Jorge Cocco Santángelo was sitting at the center of the multi-room exhibit working on a painting.  Later, he gave some remarks (through a translator) on his vision of religion and art, under the title of "Art and the Sacred Life."  That evening, an attorney and financier by the name of Steve Young, who happens also to be a former quarterback for both Brigham Young University and the San Francisco Forty-Niners and who is now a member of the NFL Hall of Fame, was slated to speak on "Jesus and the Law of Love" as a part of the crèche event.
However, I was unable to attend Brother Young's speech, because I myself had a speaking engagement elsewhere.  (Poor guy.  I really regretted cutting into his audience.). Instead, I spoke about the Interpreter Foundation to a cottage meeting in a home in Emerald Hills, a community in San Mateo County, south southeast of San Francisco, not too far from Redwood City.  It went reasonably well, I think.
The next day, before catching a flight back to Salt Lake City, we attended sacrament meeting in Redwood City and then headed over to the grounds of the Oakland California Temple.  (It's always been one of my very favorite temples.)  Saturday had been a rainy and eventually a pea-soup foggy day, and Sunday, underneath a still cloudy sky, was gorgeously clear in the way that we sometimes see after a rain.  We climbed up onto the Temple's rooftop gardens, which were beautiful, and it was good to see the Temple's "waterfall" working again as it was originally designed to do.  The view from the Temple of the San Francisco Bay below, and of San Francisco itself beyond, and of the Bay Bridge (strictly, of the San Francisco–Oakland Bay Bridge), and of the Golden Gate Bridge in the distance, was nothing short of spectacular.
On Monday evening, I spoke to a small gathering in down in Spanish Fork, again largely about the Interpreter Foundation.  And, at noon today, I recorded a podcast interview with Rebecca Devonas and Ben Wilson for Book of Mormon Central.  I don't know when it will go up online.
***
This interview with my friend and former BYU colleague Ralph Hancock is important, and I hope that those who care about the future of Brigham Young University and, indeed, of its sponsor, the Church of Jesus Christ of Latter-day Saints, will watch it:  "Can BYU Still Live By Its Mission?"
And this is probably worthy of your attention:  "Mormon church's celebration of Latino cultures puts spotlight on often-overlooked diversity: Latina women hold few top leadership positions in the Church of Jesus Christ of Latter-day Saints, but their contributions help keep congregations going."
***
Some of you might enjoy one or more of these:
"Debra Bonner Unity Gospel Choir Christmas – Featuring The Bonner Family"
"Witnesses of Christmas – Symbols of Christ concert in Europe celebrates the birth of Christ:  Twelve European artists featured in annual concert airing 11 December 2022, at 6 PM CET"
"7 #LightTheWorld Videos to Watch this Christmas Season: Throughout the holiday season, show love and kindness like Jesus did — one by one"
"Here are 12 religious holidays believers celebrate in December"
***
Is the toxic Christianity of the holiday season getting you down?  Here are a couple of disgusting links from the Christopher Hitchens Memorial "How Religion Poisons Everything" File© that should distract your attention from the irritating festivities all around you with a stiff dose of moral outrage and indignant fury:
"A Florida JustServe Club in Canoes Rescues People After Hurricane: Orlando residents in a JustServe club canoe to the rescue after their community flooded"
"Giving Machines open in Guatemala and Washington, D.C.:  See the unwrapping celebrations as the 2022 Giving Machines open in 28 locations across the U.S. and around the world for #LightTheWorld"