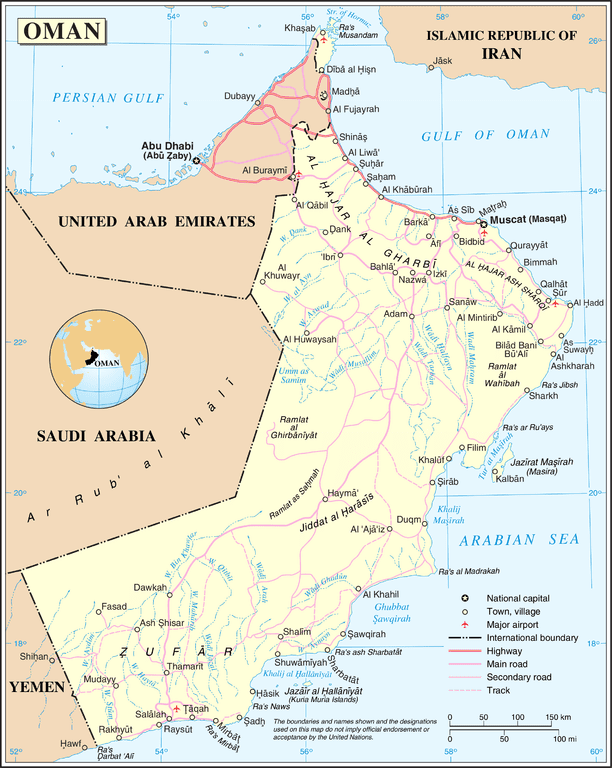 The Interpreter Foundation continues to flourish, much to the disgust of at least a few vocal critics:
"Nephi's "Bountiful": Contrasting Both Candidates," written by Warren P. Aston
Abstract: In May 2022, George Potter published an article that makes the most comprehensive case to date that Khor Rori in southern Oman is the most likely location for the place "Bountiful" described by Nephi. However, despite its many positives, there are a number of reasons to question the suitability of Khor Rori and to favor the other major candidate for Bountiful, Khor Kharfot. I propose that a careful reading of Nephi's account coupled with recent discoveries based on field work show Khor Kharfot to be a superior candidate meeting all criteria we can extract from the text. To support a thorough comparison, aspects of both candidates are weighed, including pictorial comparisons of key features. I am in full agreement with Potter that with the entire eastern coast of Arabia now explored, only two candidates for Bountiful remain in contention — Khor Rori and Khor Kharfot. No other location still merits serious consideration.
"Interpreting Interpreter:  Comparing Bountifuls," written by Kyler Rasmussen
This post is a summary of the article "Nephi's "Bountiful": Contrasting Both Candidates" by Warren P. Aston in Volume 55 of Interpreter: A Journal of Latter-day Saint Faith and Scholarship. An introduction to the Interpreting Interpreter series is available at https://interpreterfoundation.org/interpreting-interpreter-on-abstracting-thought/.
The Takeaway:  Aston provides a detailed comparison between Khor Rori and Khor Kharfot as candidates for Nephi's Bountiful, and suggests that, though questions remain about the suitability of Khor Kharfot, its access to wild fruit, its distinctive nearby mountain, and its easier access to potentially useful timber (among other details) make it the best available candidate.
Conference Talks: "Prayer with Uplifted Hands." delivered by Stephen D. Ricks
This paper was presented at the Interpreter Foundation's 2014 Temple on Mount Zion Conference on Saturday, 25 October 2014.  Among other things, Professor Ricks is the co-author, with Paul Y. Hoskisson, Robert F. Smith, and John Gee, of Dictionary of Proper Names and Foreign Words in the Book of Mormon.  He is also the recipient of Donald W. Parry, Gaye Strathearn, and Shon D. Hopkin, eds., Seek Ye Words of Wisdom: Studies of the Book of Mormon, Bible, and Temple in Honor of Stephen D. Ricks.
"Call for Papers: Anthology of Latter-day Saint Speeches"
Professor Richard Benjamin Crosby and Isaac James Richards are currently soliciting contributions for an anthology of speeches from Latter-day Saint history. Any scholar with a sufficient background in the humanities is welcome to submit; we invite contributions from those interested in Mormon studies, American history, rhetoric, literature, religion, theology, philosophy, textual analysis, political science, cultural studies, etc.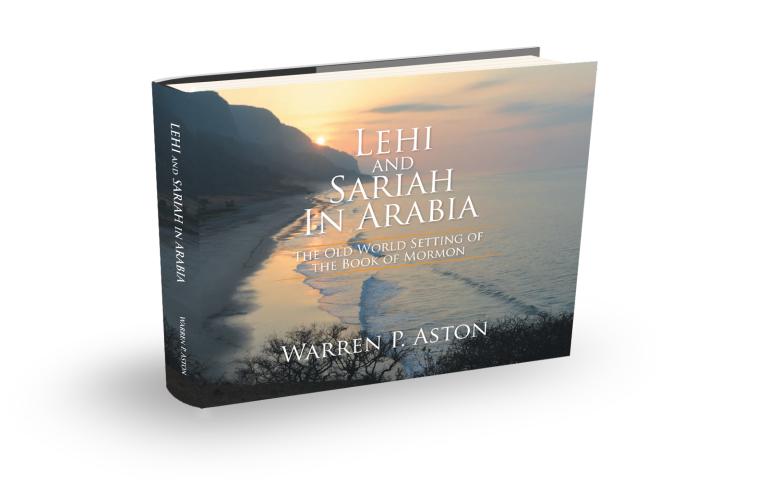 According to the Book of Mormon, among the acquaintances of the prophet Lehi in Jerusalem was a man named Ishmael.  When Lehi took his family into the wilderness, he eventually had Ishmael and his family come down and join them.  The daughters of Ishmael eventually married the sons of Lehi, but the sons of Ishmael aligned themselves with Laman and Lemuel in their rebellion against Nephi and Lehi.  According to 1 Nephi 16:34, Ishmael died in the wilderness and was buried at a place called Nahom.
With that in mind, did you miss this 2021 article in Interpreter?
"An Ishmael Buried Near Nahom," written by Neal Rappleye
Abstract: Latter-day Saint scholars generally agree that "the place called… Nahom," where Ishmael was buried (1 Nephi 16:34) is identified as the Nihm tribal region in Yemen. Significantly, a funerary stela with the name y s1mʿʾl — the South Arabian equivalent of Ishmael — was found near the Nihm region and dated to ca. 6th century bc. Although it cannot be determined with certainty that this is the Ishmael from the Book of Mormon, circumstantial evidence suggests that such is a possibility worth considering.
I was reminded of Brother Rappleye's article by something that I read in the current issue of the Biblical Archaeology Review (BAR):
It seems that, according to the Israel Antiquities Authority (IAA), a papyrus inscribed with an Old Hebrew (Paleo-Hebrew) text and dating to the First Temple period has been discovered.  (If it authentic — and, unfortunately, it's unprovenanced and may have surfaced on the antiquities market, which isn't very helpful — it is only the third Hebrew papyrus from that period that has ever been found.).  Damaged, and containing just four lines of text, it is plainly part of a letter that contained instructions to its recipient:  "To Ishmael, send . . . "
Ishmael, the BAR article says, may have been an administrative official in the Kingdom of Judah.  The request to him seems to have asked that he send commodities to the author of the letter, which initial paleographic and radiocarbon analyses date to somewhere between the late seventh century BC and the somewhere in the sixth century BC — in other words, to the very period of the Book of Mormon's own Ishmael.
I'm not saying that this is the Ishmael of the Book of Mormon.  That's possible, I suppose, but unlikely.  I just think it interesting to see the name attested in Judah in a document from the very time of Lehi and Ishmael.
See "Rare Old Hebrew Papyrus?" in Biblical Archaeology Review 49/1 (Spring 2023): 15.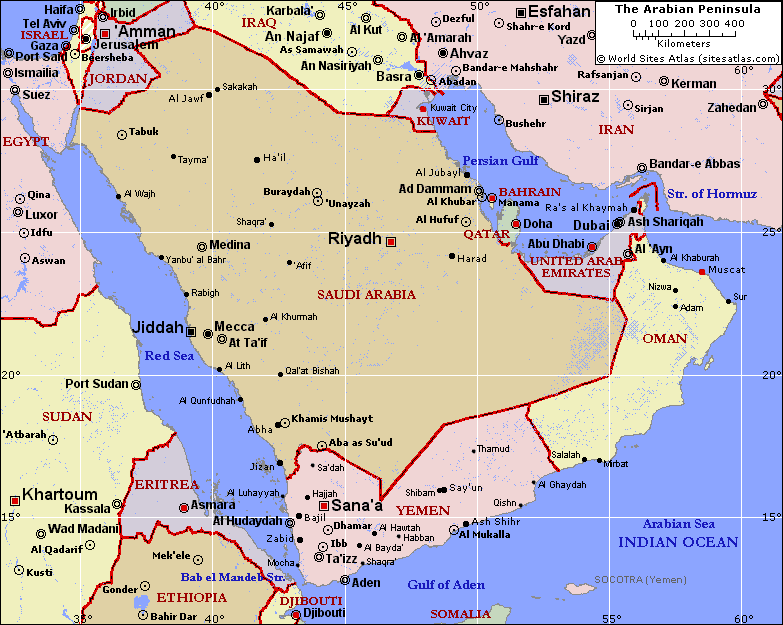 Finally, here are some horrors that I may or may not already have shared with you from the Christopher Hitchens Memorial "How Religion Poisons Everything" File©:
"Church helps give aid to refugees in Democratic Republic of the Congo: Funding from the Church helps Catholic Relief Services and Caritas support thousands of displaced people — primarily women and girls — in war-torn province of North Kivu"
"Church sends emergency aid after heavy rains, landslides in Brazil:  Donated supplies and service will help victims on the north coast of São Paulo"
"BYU study examines how missionary service helps female students find strengths, make informed career decisions"
"Church's aid to Turkey, Syria totals more than $5 million:  The Church is working with several organizations to send food, tents, medical supplies and clothing to earthquake victims"
"How recent research out of BYU shows its scholarship is both 'wide and deep': From exercise to icebergs and leopards to social media, take a look at some of the research coming out of BYU"
"Church Supports New Zealand Cyclone Relief: Humanitarian funds and supplies being sent to partner organisations to assist impacted communities"
It would obviously be better if the Church of Jesus Christ of Latter-day Saints had no financial resources.